Regular price
$1,700.00 CAD
Regular price
$2,400.00 CAD
Sale price
$1,700.00 CAD
Unit price
per
Sale
Sold out
The Albatross APS (Adhesive Application System) Bulk Adhesive Applicator utilizes compressed air thru the Albatross PSN spray gun to apply fine mist of water-based adhesive with virtually NO overspray. By combining the adhesive with compressed air, the air/adhesive mixture obtains immediate tack.
The Albatross PSN is an HLVP gun (which stands for high volume low pressure). This type of spray gun provides excellent atomization in a fan pattern, allowing the user to apply adhesive right to the edge of a screen printing pallet, foam rubber, or any substrate with almost no overspray. This system produces an improved spray from aerosol cans with no downtime. Flammability, toxicity, waste, disposal or environmental issues are eliminated using the APS System.
The APS System is self contained and portable. It holds a 5 gallon of adhesive, a pneumatic pump to bring the adhesive to the spray gun, and a gun hook to hold the sprayer when not in use. Simply roll the unit to the work area, "quick connect" an air line, and you're ready to go. The coiled nylon hoses provide 12 feet of working length. Attach the optional PSN Gun Hanger and suspend the sprayer over the work area for an even more convenient ergonomic working atmosphere.
The APS System is perfect for textile screen printers, mattress manufacturers, furniture manufacturers, or any industrial user wishing to save HUGE dollars on adhesive costs.
Read more
Read less
Product Resources
View full details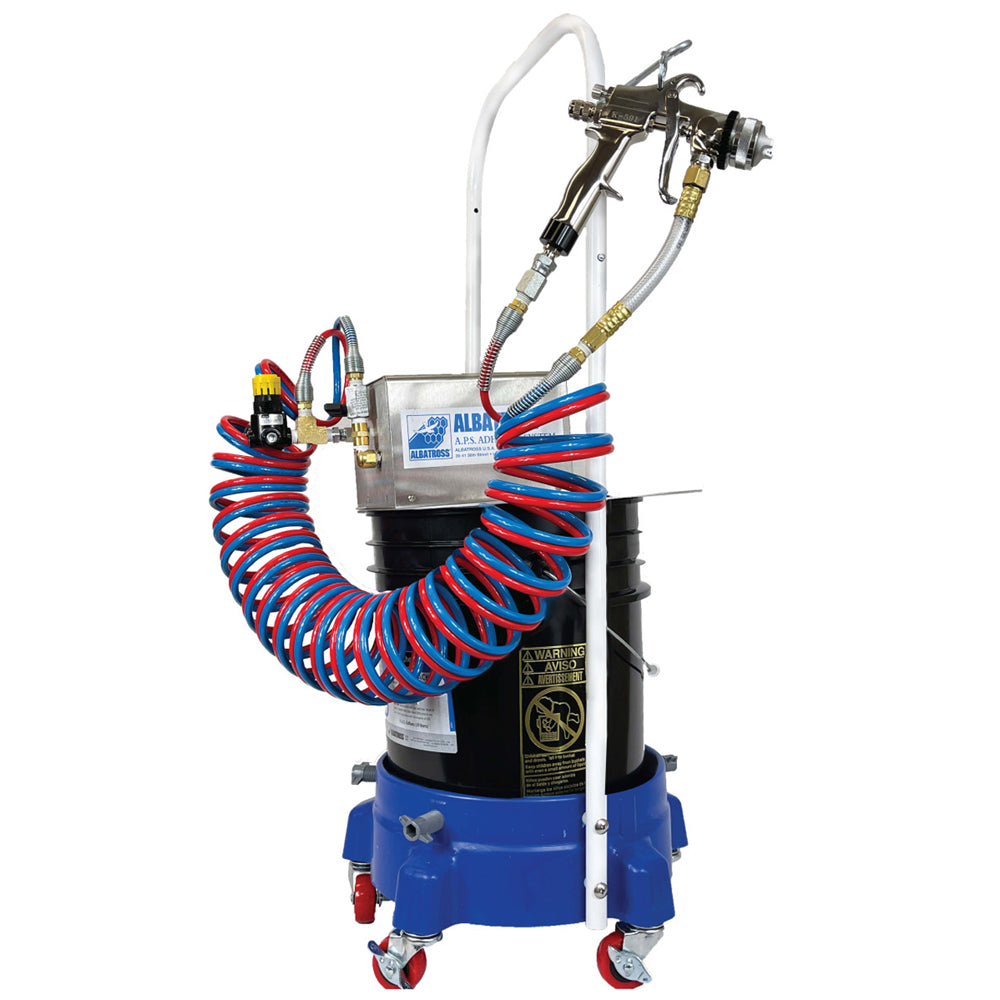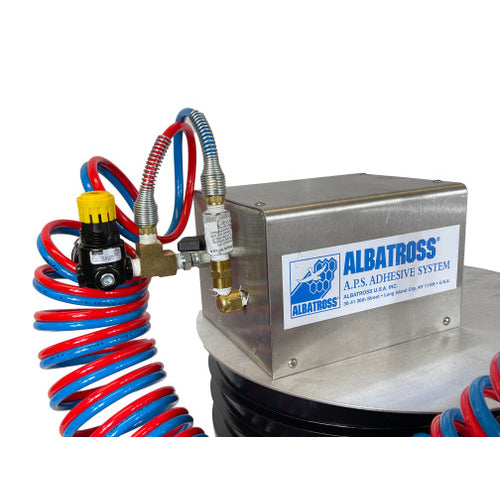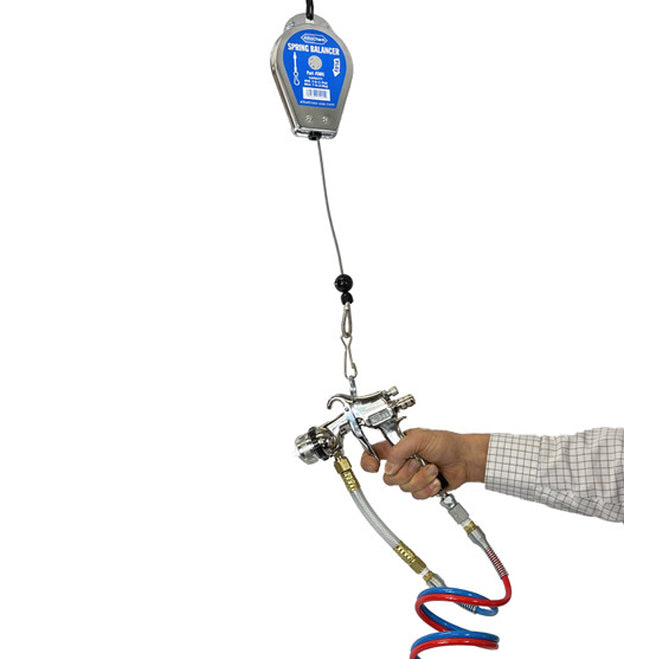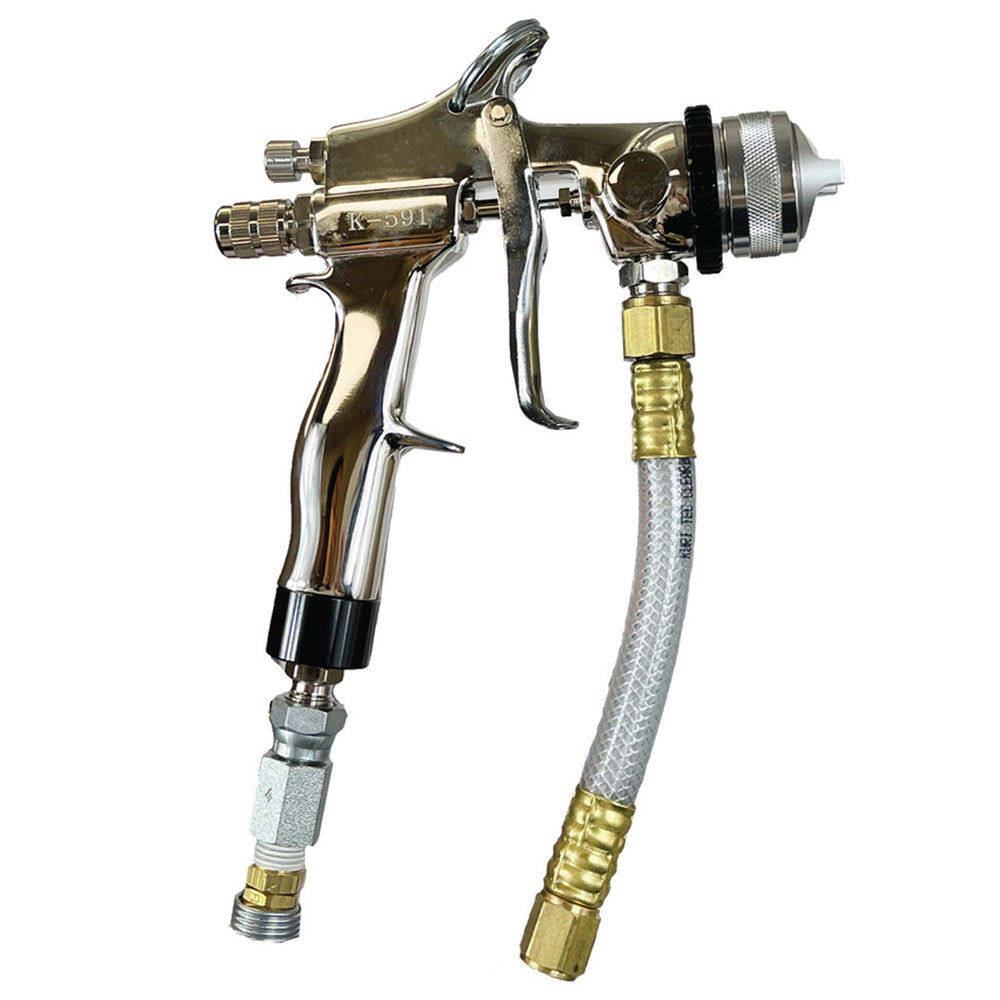 Adjustable Flow Nozzle
Easy to Clean
No over spray HVLP Sprayer
Saves on Adhesive Costs
Portable Roll into Place
Instant Tack
Environmentally Friendly
No Solvent Vapors
AlbaChem® SAFE-T-TACK PALLET ADHESIVE Albatross Safe-T-Tack is a non-flammable, non-V.O.C. water-based adhesive. It provides a long lasting pressure sensitive tack for your screen printing pallets. Using Safe-T-Tack will keep your press, floors and personnel clean. Safe-T-Tack can be brushed or carded on the pallets, or when applied with the pneumatic Albatross APS System or PSB spray guns, Safe-T-Tack obtains immediate tack with no overspray.