Regular price
Sale price
$65.00 CAD
Unit price
per
Sale
Sold out
Our innovative table-top squeegee rack is the industries' first modular, fully adjustable squeegee rack. The openings in the rack can be quickly adjusted with a Phillips head screwdriver to accommodate different sizes and shapes of squeegees. The rack can hold up to 12 squeegees.
There are four pre-installed rubber covered pedestals on the bottom which elevate the squeegee rack so that you may comfortably reach under and pick up the rack with squeegees to relocate it without disturbing the squeegees. The rubber covered pedestals also prevent the rack from sliding.
Our rack also makes a great scoop coater drying rack! If you have been looking for a way to safely store all of the various squeegees in your shop, look no further than the Ultimate-Squeegee-Rack by Ink Innovations.
Read more
Read less
View full details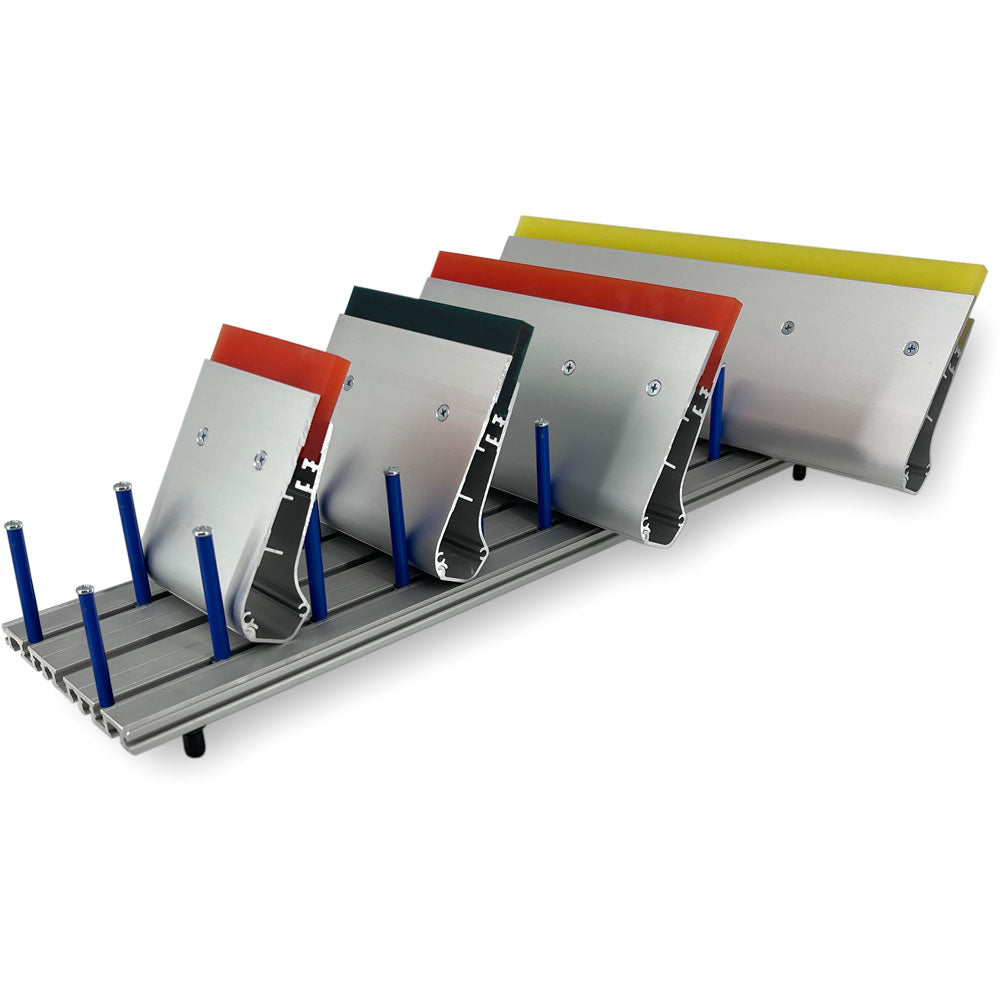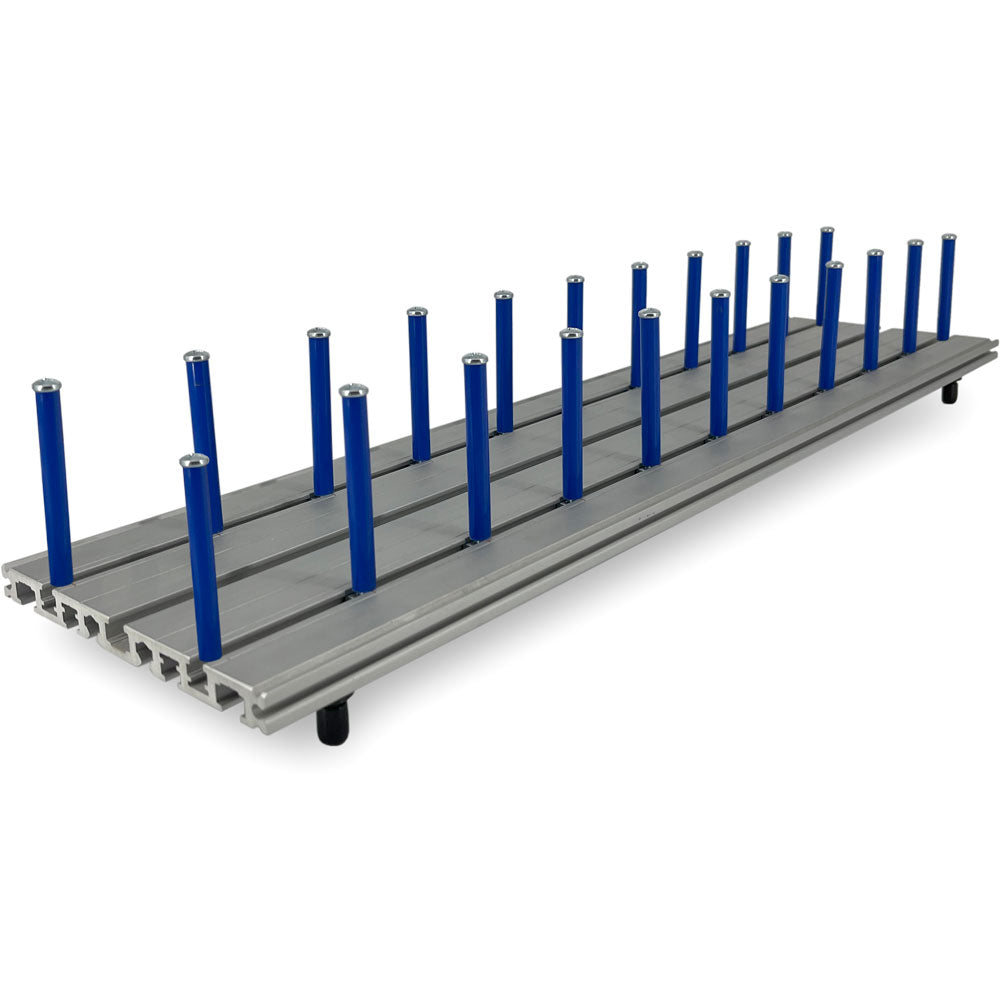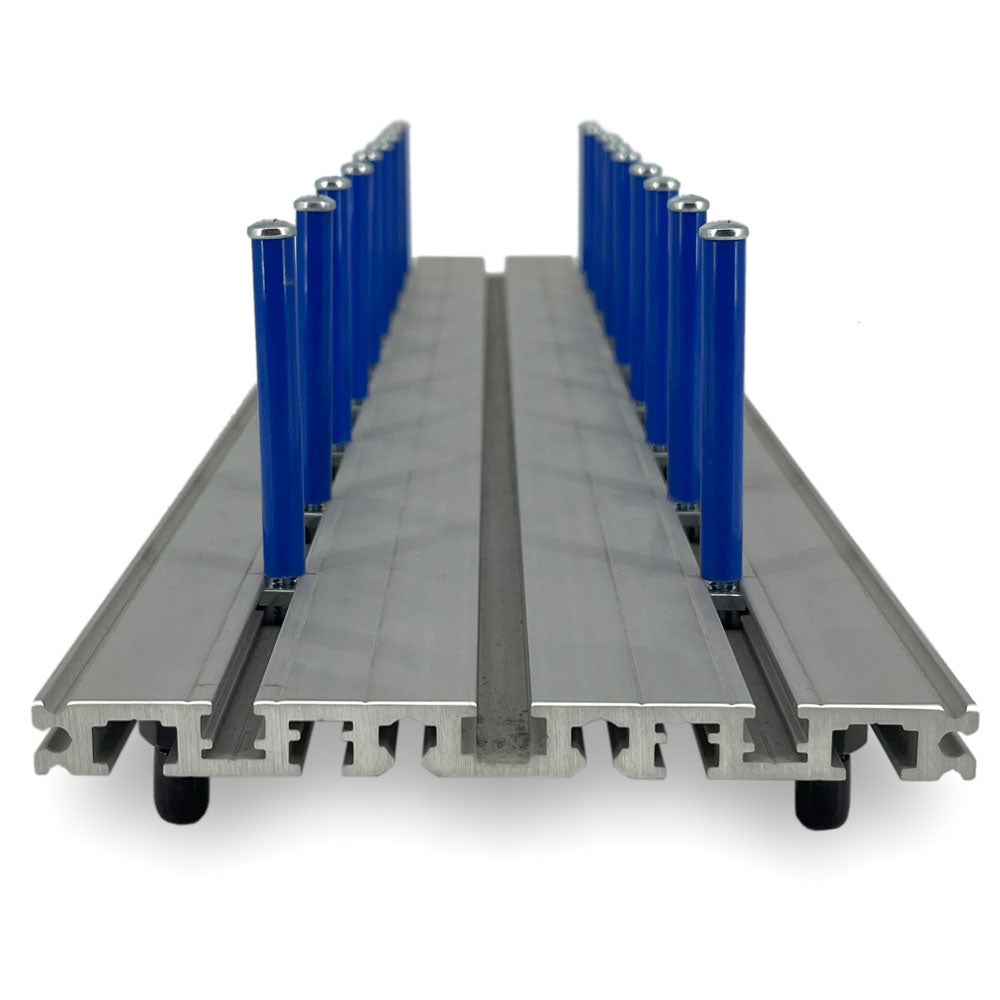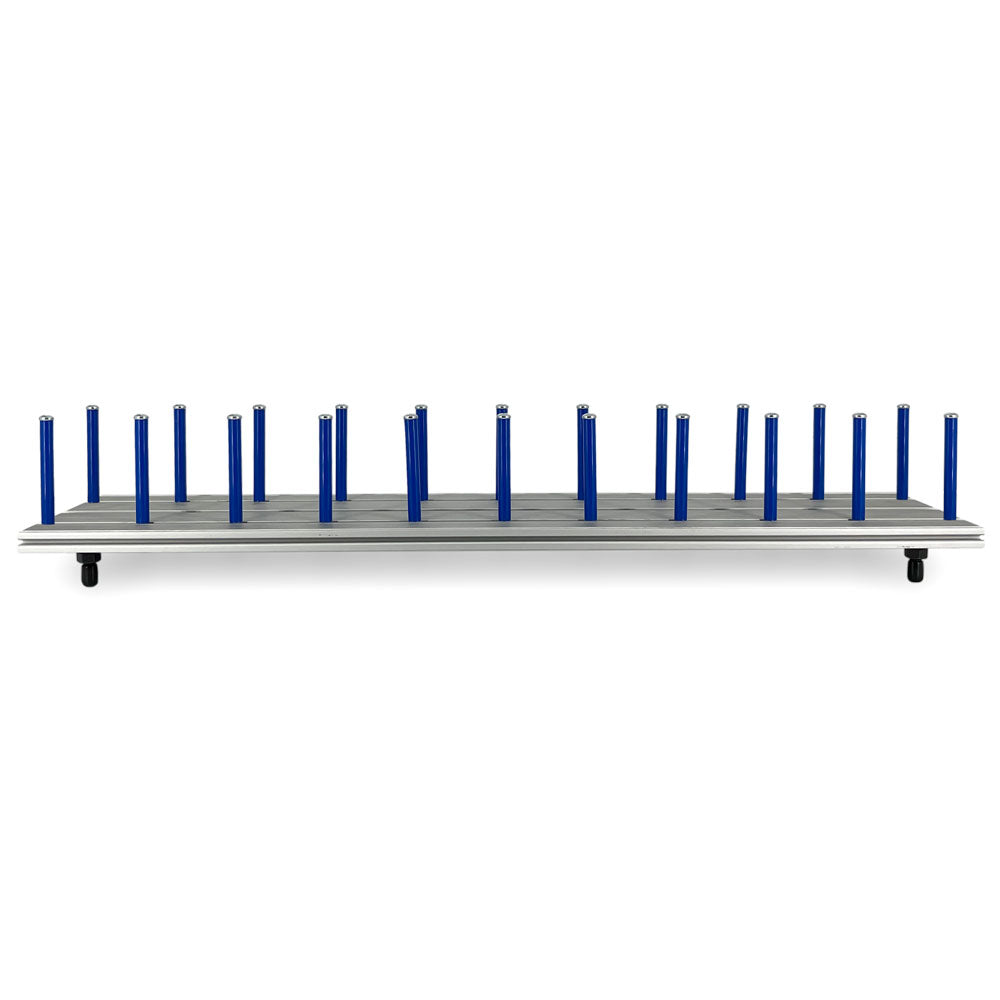 (1) 23" Anodize aluminum Ultimate-Squeegee-Rack
(26) Long screws (pegs)
(26) Nuts
(26) Blue PVC covers
(1) Set of instructions for squeegees (not shown)
(1) Die-cut measuring tool – Used to quickly and accurately set your rack up with even spacing for 10, 11, or 12 slots without using a ruler.