Regular price
Sale price
$12.00 CAD
Unit price
per
Sale
Sold out
If you are looking for a single tool that will perfectly mix and efficiently scoop ink, then the Silver-Mixing-Stick is for you. It mixes, it scoops and it's easy to clean! Don't let the simplistic shape fool you. The Silver Mixing Stick was specifically designed for the printing industry.

So what is special about the SILVER-MIXING-STICK?  The Silver mixing-Stick is extruded with a super-strong aluminum alloy that is heat treated for added strength and then anodized for an extra smooth, super tough non-porous finish.

The width of the stick was designed to be a perfect balance to provide easy mixing and maximum scooping.  Silver Mixing Sticks are cut to exactly 12-3/4" long, then both ends are precision CNC machined to eliminate any corners or edges. One end of the stick is hand polished to a mirror finish to ensure that the ends of the sticks are perfectly smooth and will not tear mesh or create plastic curly cues in your ink containers. The other end of the mixing stick receives a custom-made PVC rubberized grip.
Many printing companies keep one mixing tool and one scooping tool in each bucket of ink (that's two tools in one bucket)…the Silver-Mixing-Stick does the job of two tools, which will simplify things in your ink department and reduce cleaning costs. 
Add Hex-Helpers for even greater versatility. (H.H. sold in 50 packs)
Read more
Read less
View full details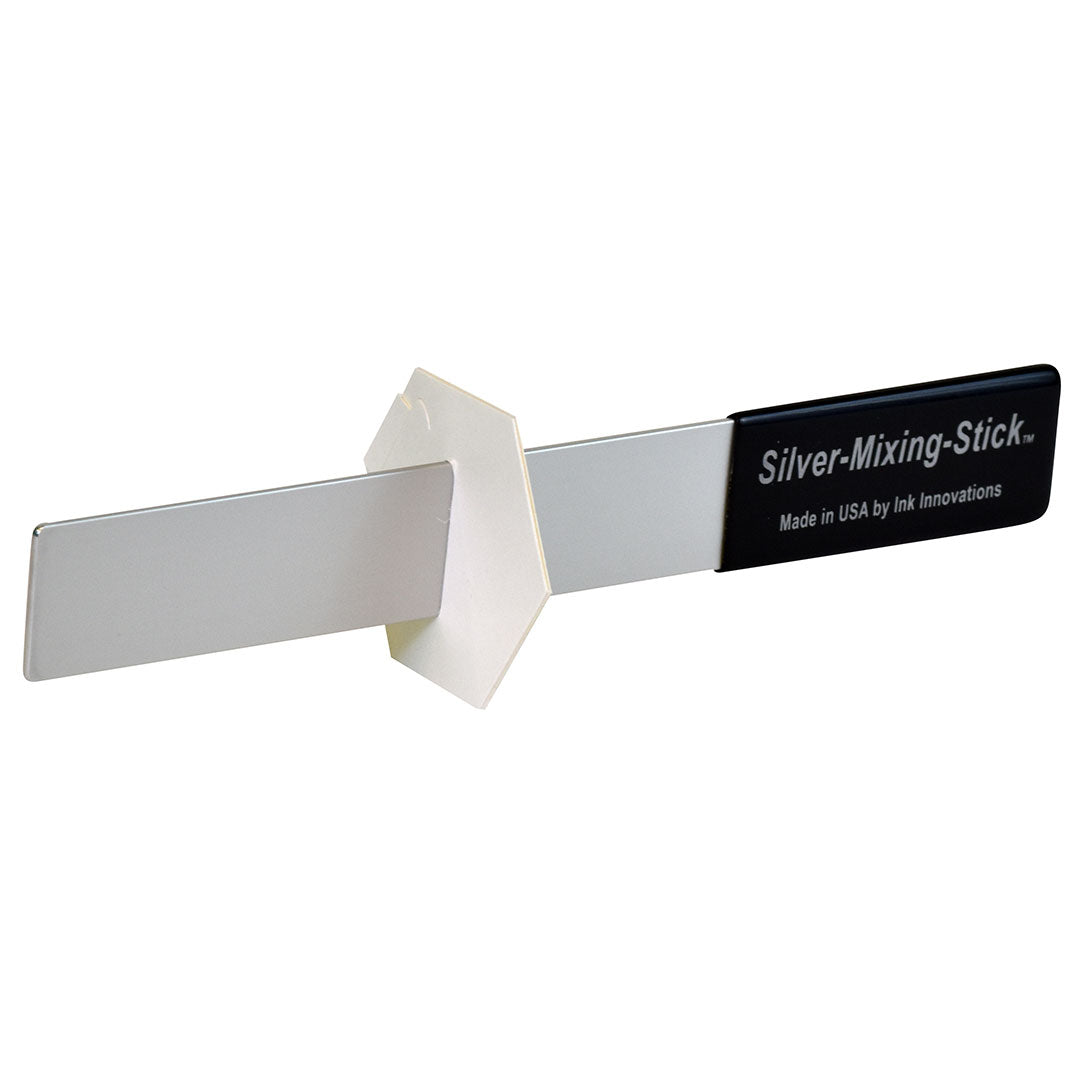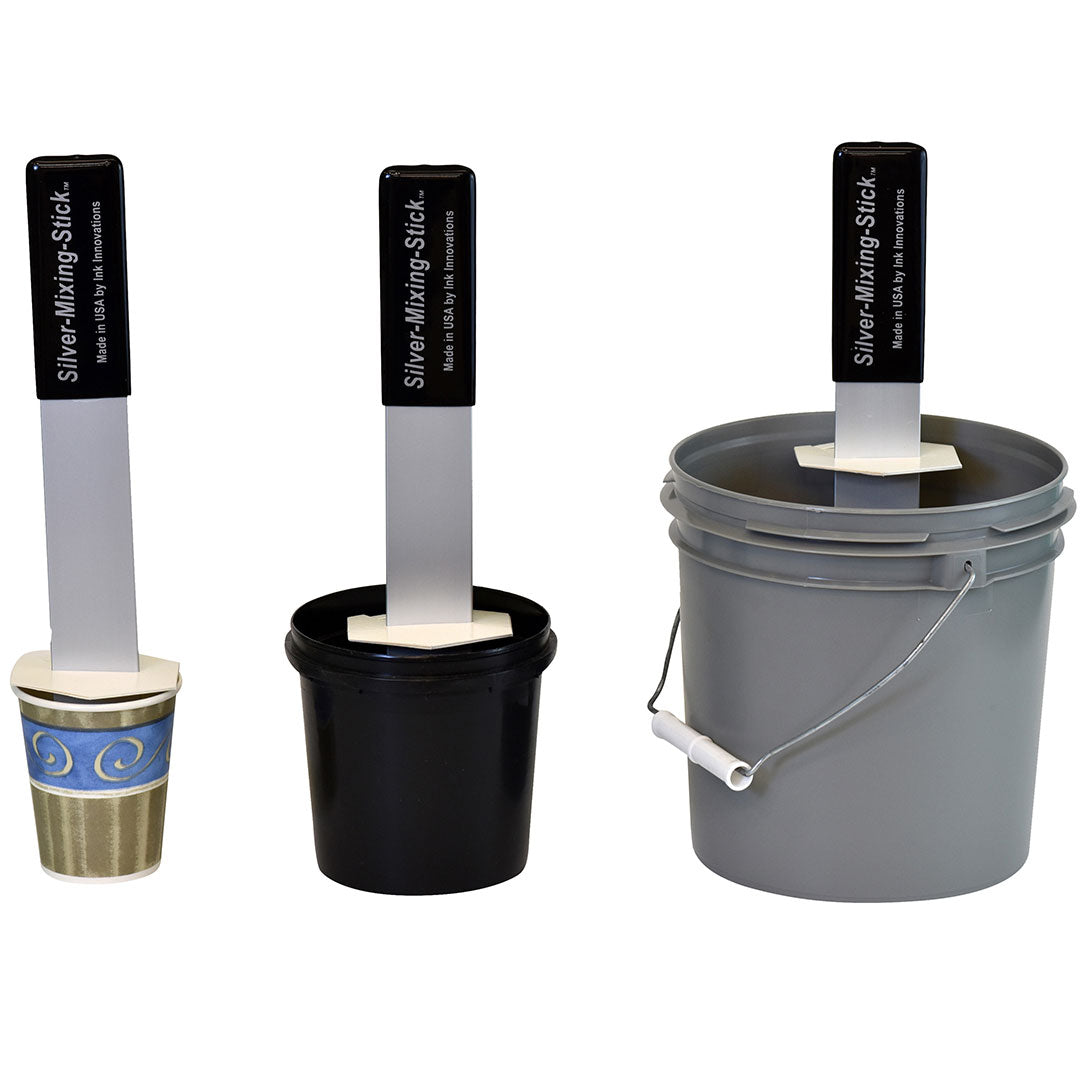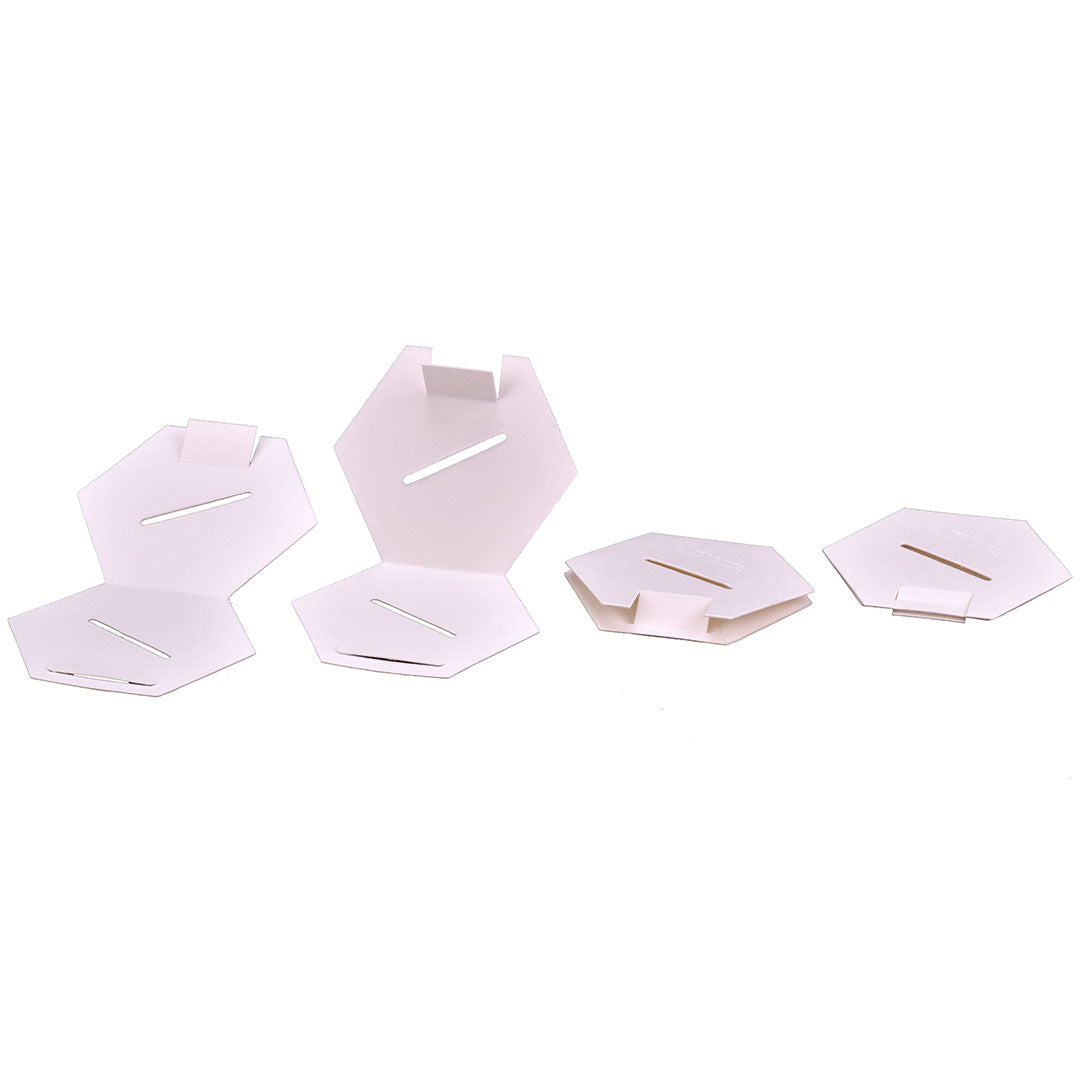 Often Purchased With
Regular price

Sale price

$10.00 CAD

Unit price

per
Flat bottom mixes ink on the bottom of containers and reaches into the bottom corners.
The super-smooth design will not "shave" the inside of plastic containers which prevents the creation of plastic curly cues in your ink.
The Silver-Mixing-Stick is made in the USA from a proprietary aluminum alloy that provides superior strength and chemical resistance.
The Silver-Mixing-Stick is also great for keeping your photo emulsion perfectly mixed.
The Hex-Helper will prevent the handle of the Mixing-stick from touching the ink-covered inside of the bucket. The Hex Helper touches the ink...not the handle.
Hex-Helpers allow an ink-covered mixing stick to be safely propped up on a table.
Hex-Helpers can be positioned on the shaft of a Mixing-Stick so that when the mixing stick is inserted into a small paper cup with ink, the mixing stick will stay upright in the middle of the cup and will not topple the paper cup over.