Regular price
$45.00 CAD
Sale price
$45.00 CAD
Unit price
per
Sale
Sold out
RB DTF Powder works with all DTF
(Direct To Film) 
printers utilizing DTF ink and DTF film sheets or rolls.
Our DTF powder is a hot melt powder and is a crucial part of any DTF printing pipeline
. Cover your DTF film with this powder to allow for optimal press and print quality. Use for 100% cotton, polyester, nylon, and more!
White DTF Powder is best for use with WHITE or LIGHT coloured garments.
Black DTF Powder

 

is best for use with BLACK or DARK coloured garments. (reduces dye migration)
Medium Powder

 

is best used for roll to roll printing
Fine Powder

 

is best used on Epson or DTG machines
Read more
Read less
View full details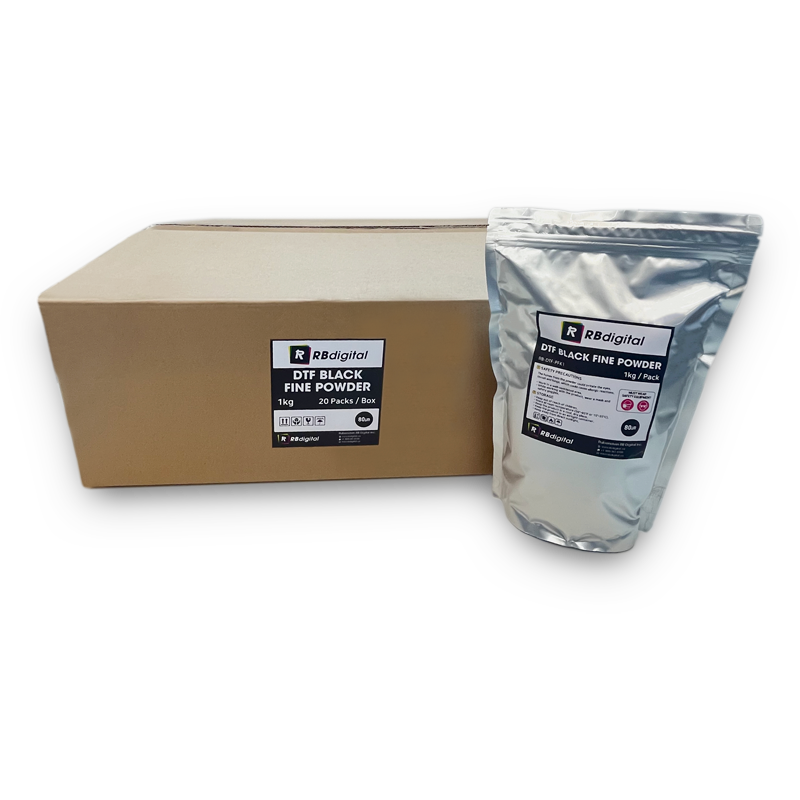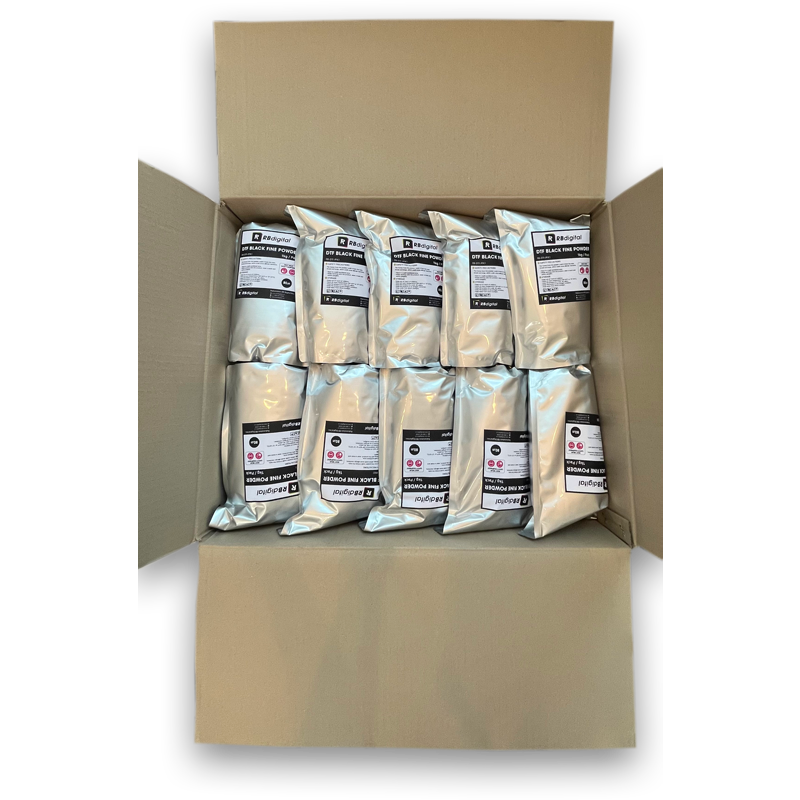 Often Purchased With
NEW

1 unit @ $300 CAD

6 units @ $255 CAD / Unit

1 pack @ $110 CAD

10 packs @ $93.5 CAD / Pack
After baking the powder, you will achieve solid white for more vibrant colours
Even and regular particles resulting in quality graphics and good adherence
Finely coated film means no pinholes
Excellent bonding and flexibility properties with DTF inks
The fabric has very slight hand feel touch
Keep out of direct sunlight
Avoid to use the film in high humidity (Recommended humidity : 50% below)
Keep dry
Do not use damaged film which could damage printers
View MSDS (Material Safety Data Sheet) for additional information
Powder should NOT be applied on the printer platen. It needs to be applied AWAY from the printer. Application near the printer increases the risk of printer damage if the printer "breathes" in the adhesive powder into the intake fan by the electronics near the back of the machine. Damage to the printer for inappropriate use may not be covered under warranty.

Please wear Personal Protective Equipment (eyeglasses, mask, and gloves) when working with DTF products. The fumes from curing the powder can be hazardous.