Regular price
$110.00 CAD
Regular price
Sale price
$110.00 CAD
Unit price
per
Sale
Sold out
 A cold peel transfers release matte film for use in the process of Film to Fabric (FTF) inkjet digital printing using aqueous pigmented inks.
Coated PET Film are available in sheets and rolls. This single-sided coated film provides better printer roller traction with minimal static allowing for a great printed image without background artifacts.
NOTE
DTF (Direct To Film) printing works with almost all types of fabrics including 100% polyester with excellent results!
Unlike DTG Printing, Kodacolor FTF Film A3+ does not require pre-treatment and also uses on average 75% less DTG ink to achieve good quality prints.
Final printed products have excellent wash durability, stretchability and close to no dye-migration
The transfer has a very soft hand feel.
The process is much faster than Vinyl printing as there is no weeding involved in this process.
Read more
Read less
View full details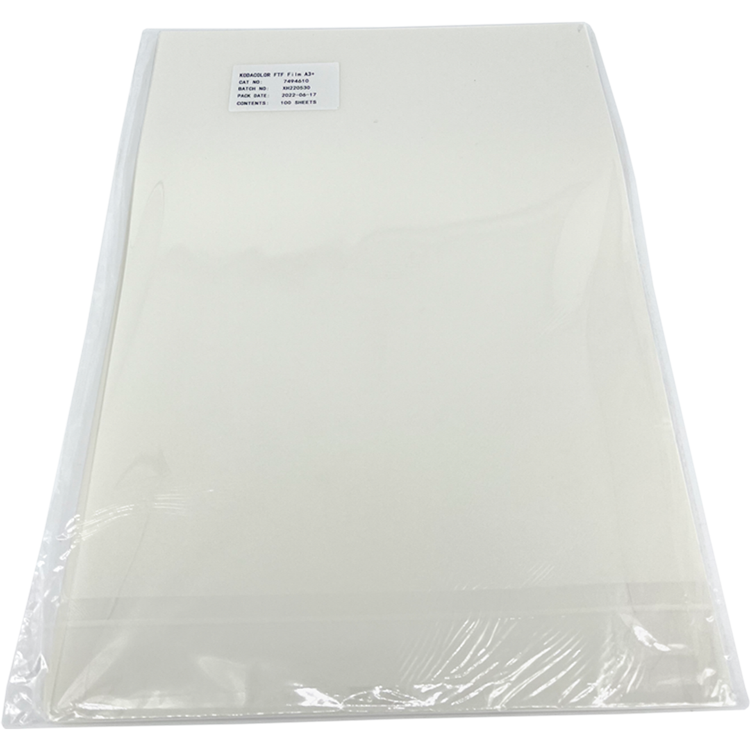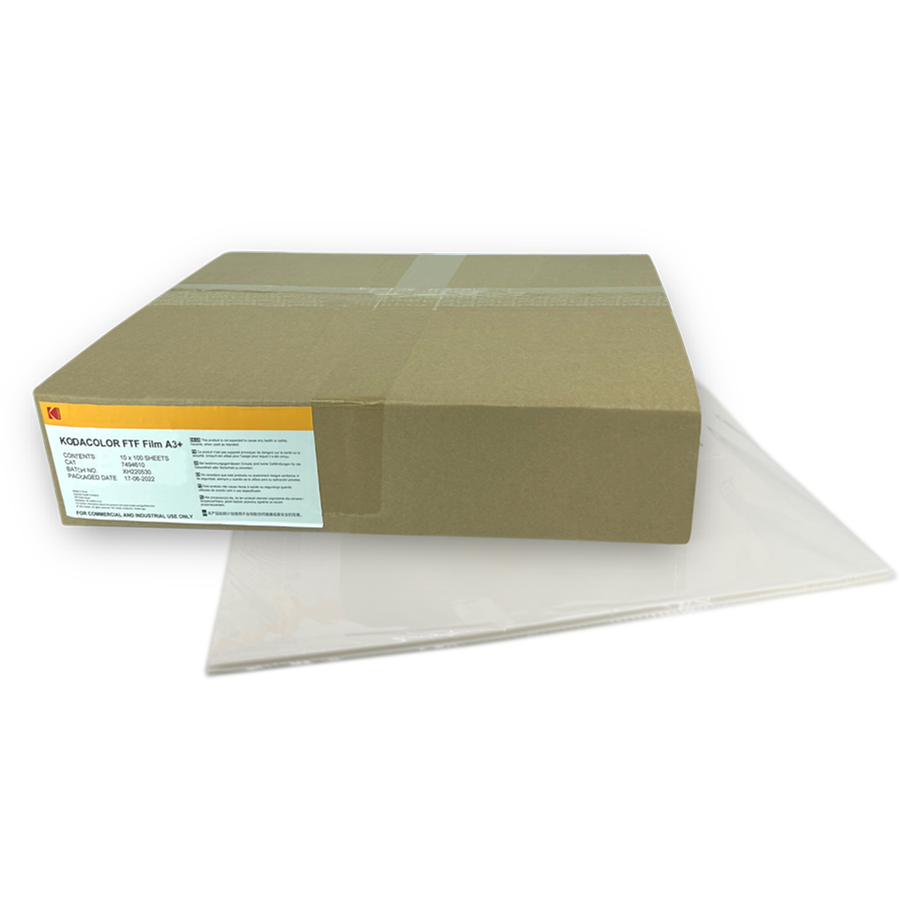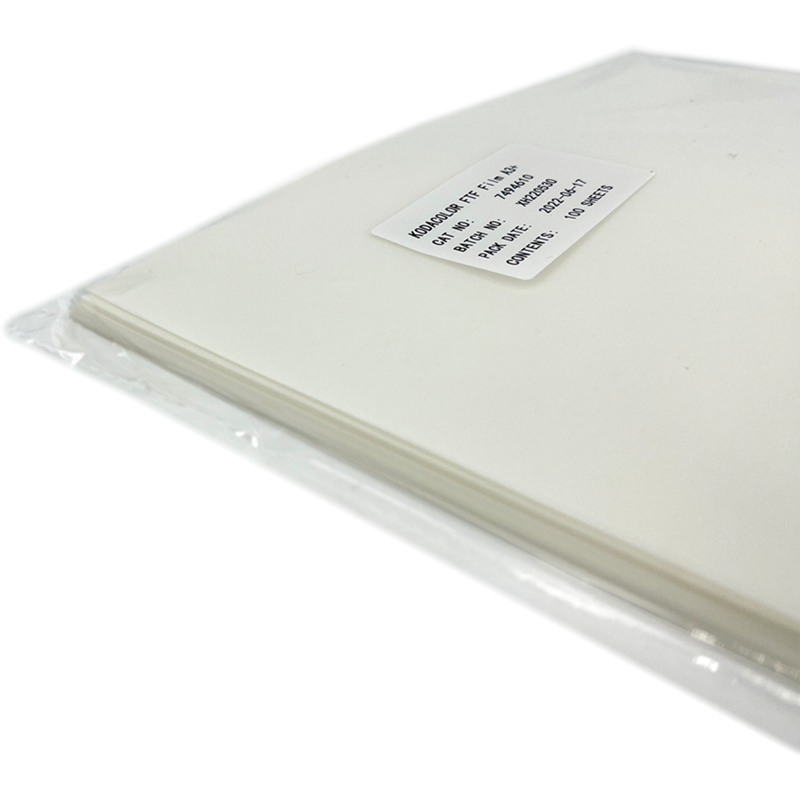 Heat stabilized
Little to no shrinkage
Excellent printing outcome
High matte quality
Easy and smooth to peel
Good scratch resistance
Recommended cure times: 15 seconds at 158°C
Treated to reduce the effects of static
Step 1 – Printing on Film
Using a DTF inkjet printer, insert Kodak DTF/FTF transfer film in printer paper tray or on paper roll holder
For Dark shirts

print color image on the film
print white image layer on top of the color image

For Light shirts:

print color image on the film
Step 2 – Powder Application
Apply the Kodak DTF/FTF hot-melt powder uniformly on top of the wet print
White powder may be used for all applications or black powder may be chosen for dark work
Powder may be sprinkled manually onto the print in a tray and agitated to cover print completely

NOTE: an automated commercial shaker may also be used for powder application

Ensure that the powder is evenly spread over the printed surface of the film
Carefully remove excess powder
Step 3 – Melting the Powder
Place the film with the printed image and the applied powder in a Curing Oven and heat for 2-3 minutes at 100-120oC
OR
Place the film inside a heat press, hovering and not applying pressure. A 4 to 7 mm gap between the film and the heat press top plate is recommended, for 3-5 minutes at 140-150oC. Do not completely close the press.
Step 4 – Pre-pressing
Pre-press the fabric prior to transfer of the image by the film for 2 to 5 seconds

Pre-pressing will flatten the fabric and remove excess humidity contained in the fabric
Pre-pressing helps in successful transfer of the image from the film onto the fabric
Step 5 – Transfer
The film with the image and the melted powder is placed on the pre-pressed fabric in the heat press
Press/Cure the image to the fabric for 10-20 seconds at 160-180oC
Step 6 – Cold Peel
Allow the film/image attached to the fabric to cool completely
Separate the film from the fabric, leaving the desired image on the fabric
Step 7 – Post-pressing
A post-press process is highly recommended for best results and high-performance parameters such as wash and rub fastness
Re-press the image on the fabric for 10-20 seconds at 160-180oC