Clearance
Regular price
$18.75 CAD
Sale price
$11.25 CAD
Unit price
per
Sale
Sold out
Screen Filler No. 60 is used for retouching and blocking-out of solvent resistant stencils. It is fast drying and very quickly forms an elastic, very solvent resistant and abrasion resistant film. Screen Filler No. 60 also has excellent flowing and wetting properties. The screen filler remains water soluble and can therefore be removed from the mesh with cold or warm water without leaving any residue.
Read more
Read less
Product Resources
View full details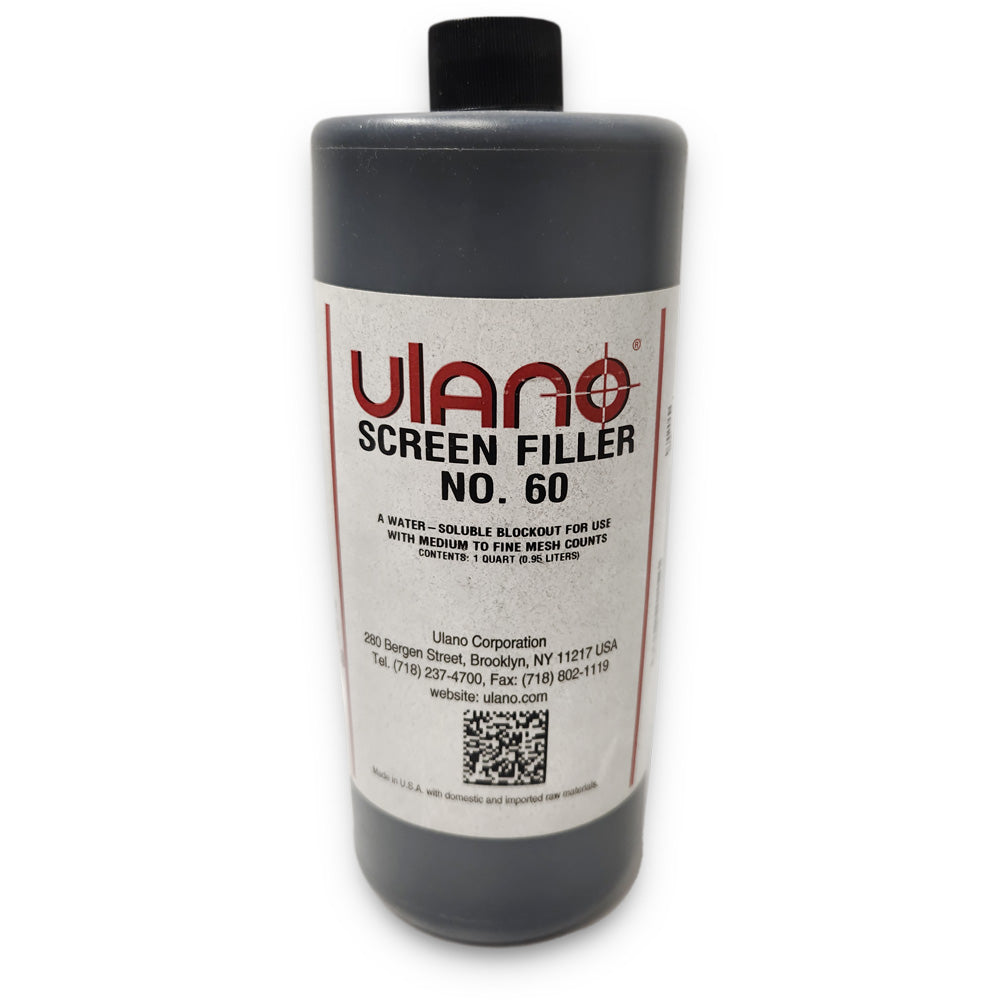 Color: Blue
VOCs: Approx. 3900 mPas (Rheomat RM 180, MS 33, D = 100 s -1 , 23°C)
Storage at room temperature 68-75°F (20 - 25ºC) : 2 years in original container
Air dries, so keep the cap on.
APPLICATION
For blocking-out do not dilute Screen Filler No. 60, apply with coating trough. For retouching apply with a brush, reduce with water if necessary.
DRYING
When using fine and medium meshes dry approx. 15 min. at ambient temperature (20-25°C); using coarse meshes we recommend to use a drying cabinet at 35-40°C.
REDUCING / CLEANING
Reduce and clean all working tools with water.