POPULAR
Regular price
Sale price
$40.00 CAD
Unit price
per
Sale
Sold out
Tajima's pencil style tension gauge for setting proper top thread tensions.
The Tajima top thread pencil style tension gauge has a hook on one side with a slide guide that is used to set top thread tension on commercial embroidery machines. The slide needle works with a spring to indicate if you need to tighten or loosen top thread tension.

Specifications:
Tajima top thread tension gauge
Spring driven analog window
5.5" long
For use with:
Embroidery thread on commercial embroidery machines
Read more
Read less
View full details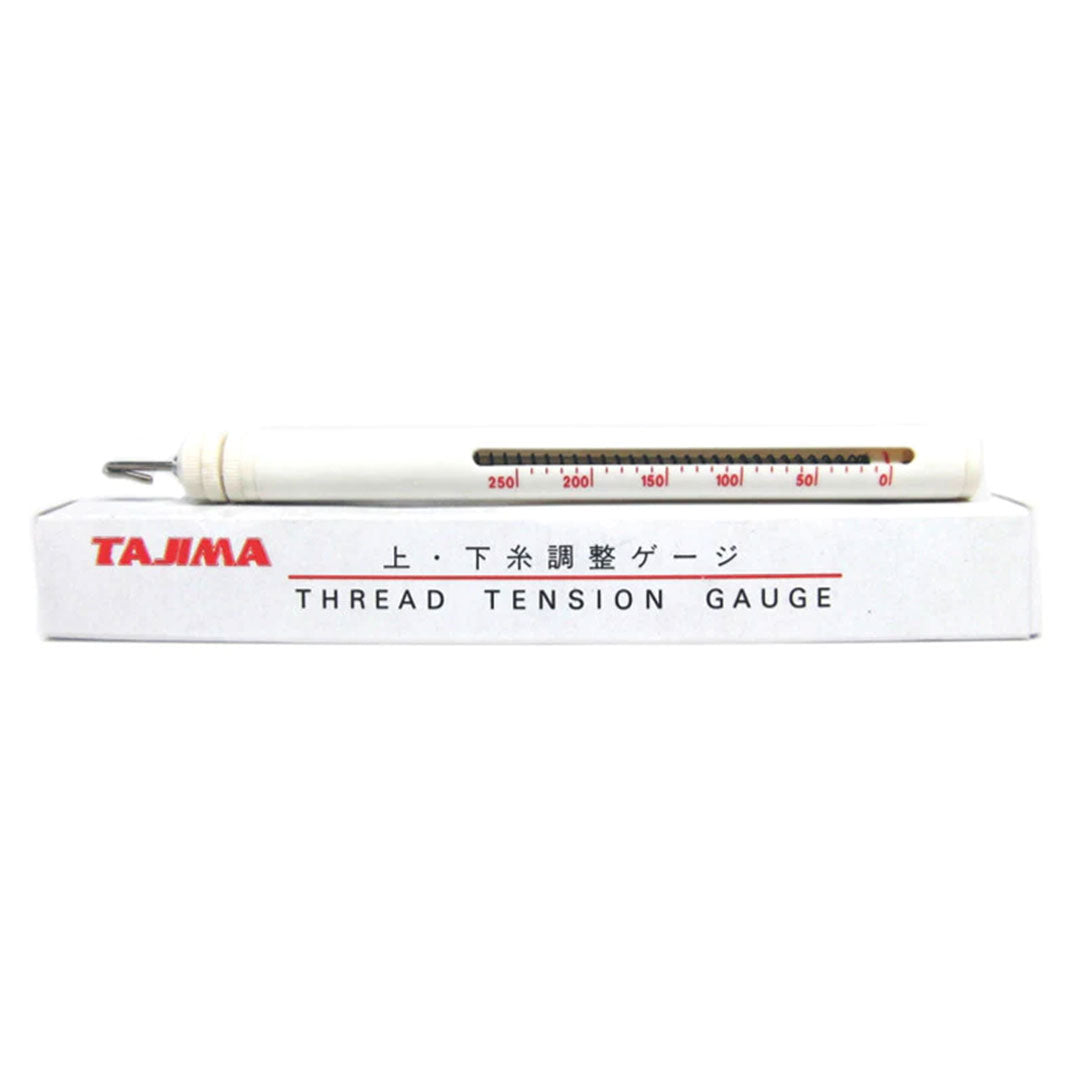 1. Pull approximately 6 inches of thread through the needle and presser foot.
2. Wrap the thread around the gauge hook (sometimes it's necessary to wrap it several times so it won't slip).
3. Steadily pull the gauge towards you with the window of the barrel facing up.
4. As you pull, take note of the reading. These represent tension readings in grams. Polyester threads require higher tensions than Rayon. Polyester tensions 120 to 150 grams. Rayon tensions 100 to 120 grams.
5. Adjust your machine main tension knob until you get the desired reading.