Regular price
Sale price
$49.94 CAD
Unit price
per
Sale
Sold out
Monarch offers a wide range of plastisol ink standard colours for screen printing in both their standard cure Vivid LB Series and low cure Apocalypse LB Series. Standard colours are specifically created premixed inks that are based on the 2023 Pantone Matching System (PMS). 
The PMS code that is the closest match to Monarch's Shark Grey Standard Colour is PMS Cool Grey 6 C. Note that this does not represent an exact match as standard colours do not change shade from year to year while the PMS book does. This should be used as a reference point only.
Monarch Color Corp's standard colours are formulated to be highly opaque and bright, ensuring that the printed colours stand out on any substrate. They are known for their high quality and consistency, making them a popular choice for screen printers looking to achieve precise and vibrant colours in their prints.
*Note: The colour swatch shown is for reference purposes only and may not accurately represent the colour of the printed ink. Monitors and screens have variations in colour rendering which can affect the perceived colour. It is important to refer to printed colour guides or actual printed samples before making a final decision on ink colour. 
Read more
Read less
Product Resources
Please note that our Monarch Ink is a unique product, custom-made to your specifications of base, size, and Pantone color. We utilize a Pantone library, based on the 2023 industry-standard Pantone book, which is regularly updated with newly released colors. Since the ink is customized to your specifications, we cannot accept returns or exchanges. After you place your order, it will be available for pickup or shipment from our RB Digital location in Mississauga, Ontario within 48 hours.
View full details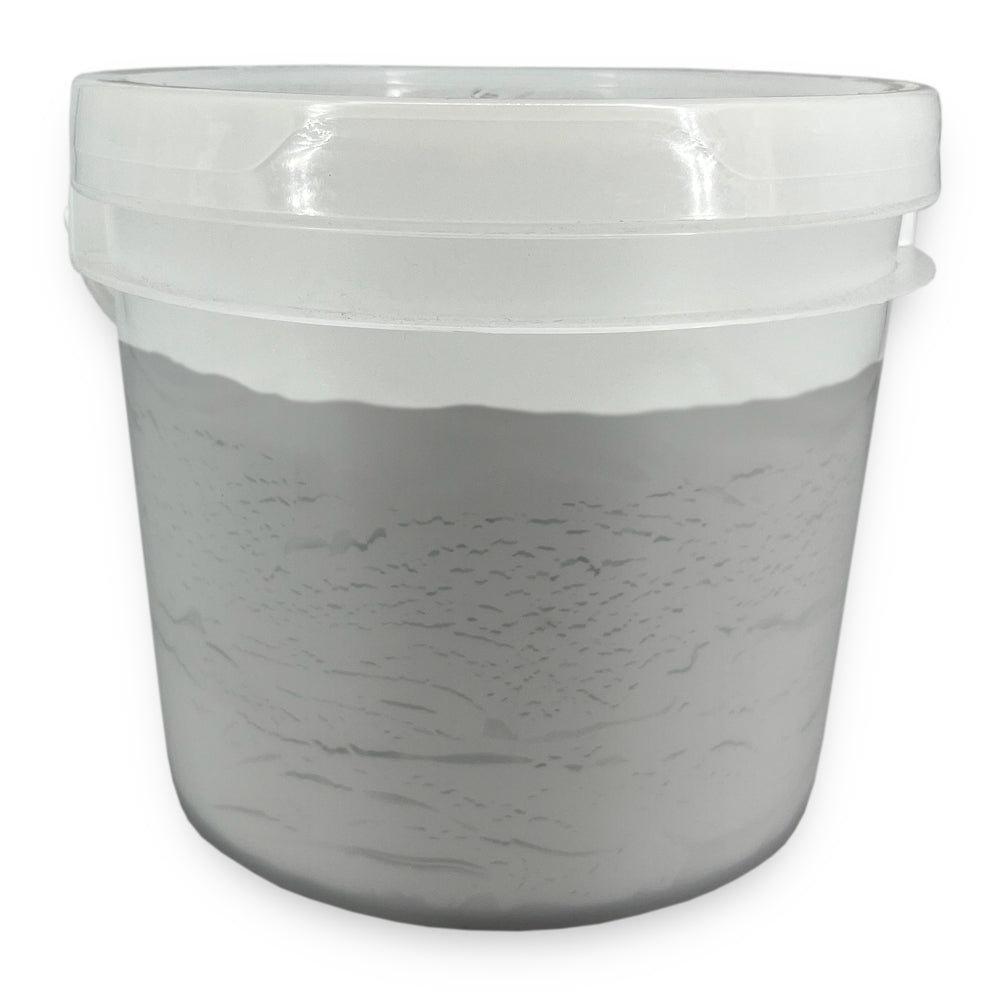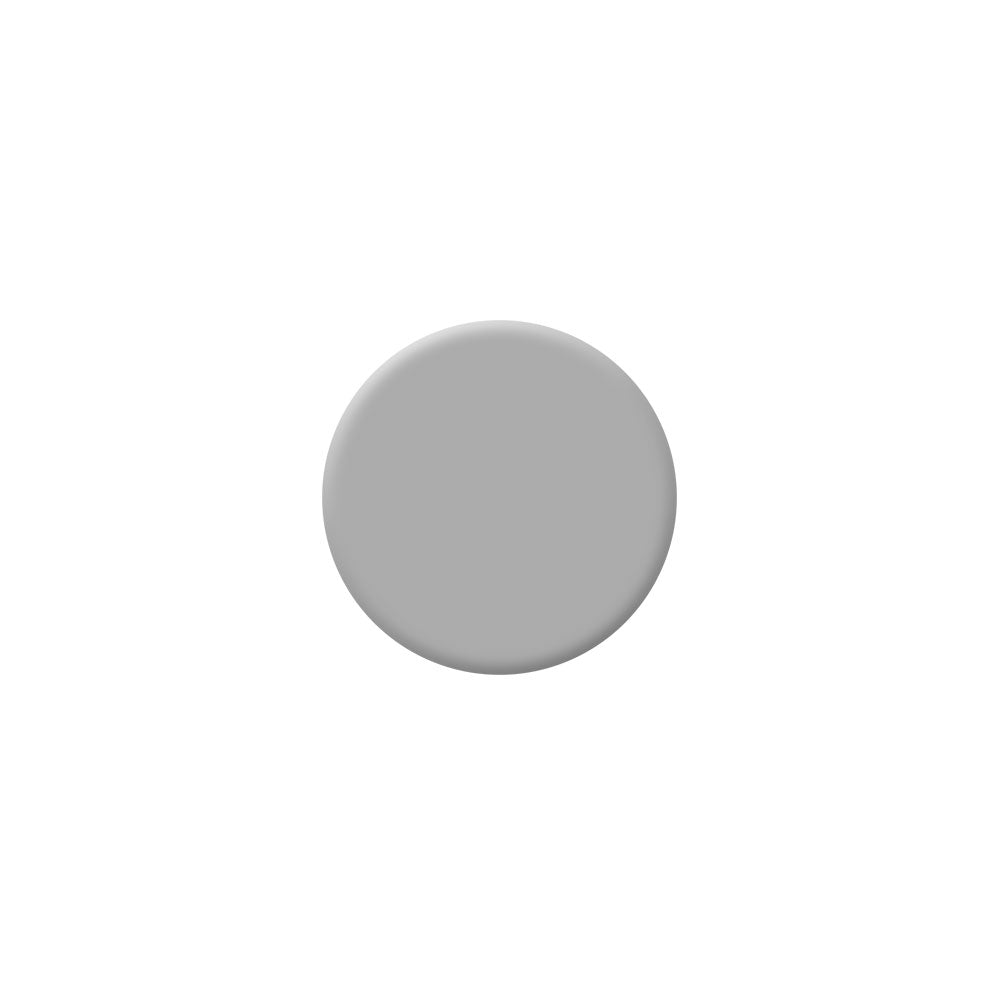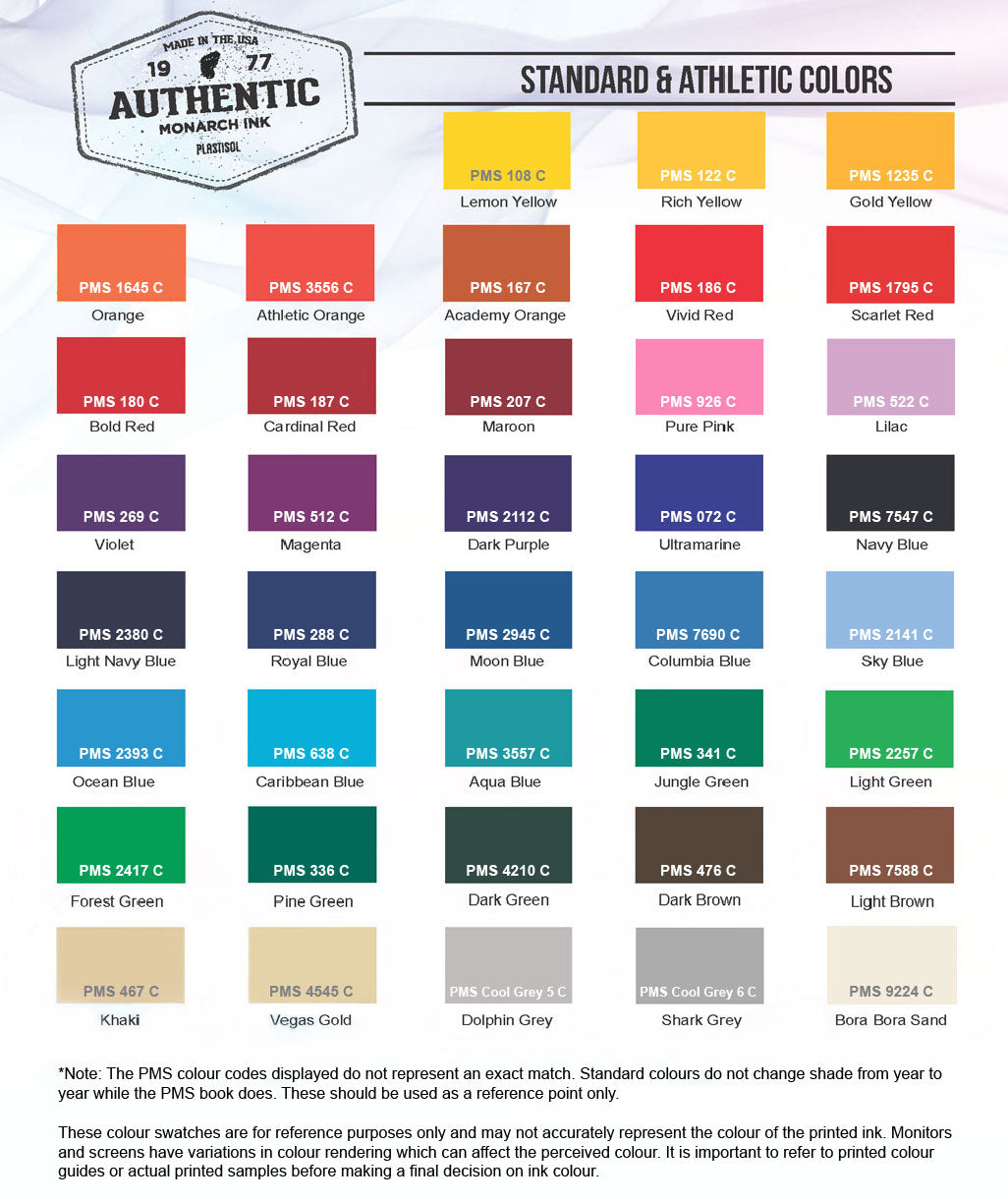 Low Cure (Apocalypse LB Series) vs. Standard Cure Ink (Vivid LB Series)
Low Cure Ink (Apocalypse LB Series)

The Apocalypse LB Colours are a universal LOW CURE plastisol screen printing colour system that will print on virtually any fabric. These highly opaque inks are so opaque, that in some instances, they don't require an under base to print, even on dark garments. They are not only highly opaque, but are still creamy, have a matte finish, and good drape. Not like the old days where High Opacity inks were stiff and thick.

This ink will cure as low as 280°F for printing onto today's modern fabric types and are superb when printing onto polyester. The Apocalypse LB Colours also work best when printing on Polyester Blend, Tri-Blends, Poly/Cotton, Cotton, and stretch fabrics.

Learn More


Standard Cure Ink (Vivid LB Series)

VIVID LB colours are a non-phthalate, lead free, High Opacity, bright, high performance plastisol STANDARD CURE screen printing ink that has excellent coverage on dark garments. This helps to provide the cleanest image possible when printing simulated colour process jobs. The low tack formula allows printing through finer mesh counts without the use of viscosity modifier. VIVID LB Colours performs well on both automatic and manual presses.

Learn More

Looking For A Custom PMS Colour?

Our state-of-the-art automated ink mixing system takes out the hassle of manually mixing plastisol inks and the frustration of inconsistent colour results. With the click of a button, mix accurate and consistent custom PMS colour's every time.
While our internal colour-matching allows us to be very accurate, there are several factors which affect the outcome of the colour when it is finally printed onto a garment. The following factors can cause deviation:
Fabric Colour (black, white, gray, color)
While Monarch inks are high in opacity, fabric colour does create some deviation in colour matching.

Screen Mesh Count (110, 156, 230)
The amount of ink making it onto the fabric will cause deviation in many colours.

Number Of Strokes (2-pass, print-flash-print, single pass)
The amount of ink making it onto the fabric will cause deviation in many colours.

Under Base (white under base, gray under base, no under base)
A white under base will tend to provide the most accurate colour representation, but gray or no under base can cause deviation in colour when printed.
Emulsion Thickness (2 x 1, 1 x 1, 2 x 2)
Different emulsion thicknesses result in different film weights of the ink on the t-shirt. Film weight differences can cause deviations in PMS colours.
Pantone Book Series (2017 vs 2022)
Pantone releases new PMS books on a yearly basis. Each year, some of the PMS colours in the book will change. If you are using an older book, your PMS match may be different than the more recent formulation.
Light Source (Natural, fluorescent, led)
Light source plays a large factor in perceived visual colour and colour metamerism.
While the above factors can cause deviation in the PMS colour, the ink created from Monarch's pigment dispersion system should be extremely consistent, meaning if you order PMS 286 C in January and then again in April, you will receive exactly the same colour match.
Low Cure Ink (Apocalypse LB Series)

Creamy, short body plastisol
High opacity and great coverage
Good bleed resistance at a wide temperature range
Very versatile ink
Fast flash
Easy to print
Ultra soft hand
Light weight with good drape
Universal - print on virtually any fabric
No under base needed on most colours

Standard Cure Ink (Vivid LB Series)

Creamy, short body plastisol
User friendly, no viscosity modifiers necessary
Formulated to be non-phthalate
Fast flash

High opacity and great coverage

Good bleed resistance

No under base needed on most colours
Low Cure Ink (Apocalypse LB Series)

Wet Ink Tack: Low
Surface Appearance: Satin Finish
Bleed Resistance: Good
Opacity: High
Gel point: 160 °F
Flash Temp: 230° - 250°F
Fusion Temp: 280° - 320° F
Squeegee Blade: 70° - 80° durometer
Mesh Count: 86 – 300 mc in

Standard Cure Ink (Vivid LB Series)

Wet Ink Tack: Low
Surface Appearance: Satin Finish
Bleed Resistance: Good
Opacity: High

Gel point: 160 °F

Flash Temp: 240° - 260°F

Fusion Temp: 320° F
Squeegee Blade: 70° - 80° durometer
Mesh Count: 86 – 300 mc in
Print Monarch colours straight from the container through mesh ranging from 86 to 300 mc without modifications of the viscosity. Use finer mesh counts for softest hand and good opacity. Stir ink before use.
65°F to 95°F avoid direct sunlight. Never exceed temperatures above 95°F during storage
Stir plastisol ink before printing. Any modifiers and additives should be mixed in clean containers using clean mixer blades and ink knives. Any contamination from other ink sources could make the ink test positive for restricted phthalates. Do not dry clean, iron or bleach the printed image.
Perform fusion tests before production. Failure to cure ink properly can result in poor wash fastness, inferior adhesion, and unacceptable durability.
Adjust flash cure temperature and dwell time so ink is just dry to touch. Avoid excessive flash temperatures to protect fabric and migration of dyes. If surface is hot and tacky, the ink film has been over flashed. Reduce temperature or time to prevent an inter-coat adhesion problem.
Curing is a time and temperature process, a lower oven temperature setting with a slower belt speed while maintaining recommended ink cure temperature is always best to protect fabric, control dye migration and reduce energy consumption.
VIVID LB Colors can be cured at 320°F. Running at the higher end of the temperature range and/or longer dwell times maybe required to achieve proper cure on jobs that contain cotton, high ink deposits or heavy weight garments.
*Note: Poorly dyed polyester or too much heat in the curing process can overcome any low bleed inks ability to block the migration. For sever migration use a barrier base underlay.