Regular price
$7,795.00 CAD
Regular price
Sale price
$7,795.00 CAD
Unit price
per
Sale
Sold out
The PRETREATmaker IV is an automatic high-end pretreat system for professional users delivering consistent and refined spray ability. The unit is equipped with a multiphase motor (step motor). The machine has a total of 4 valves which can be individually switched on or off. The maximum spray area is 40 cm in width and 60 cm in length. The width can be regulated by switching the 4 valves on or off. Therefore the minimal spray width is 12 cm – the ideal width for chest prints. The length can be regulated in 2 cm intervals. Spraying is possible uni- and bi-directional. This will allow each user to setup the unit according to their needs.

Within the carriage Schulze has implemented an additional filter which traps dirt from pump and tubes. This innovative filter will help to minimize blockage of the nozzles from deposition from within the system.

Another feature is the new switch-valve which allows the user to use two different precoating liquids. An additional switch is used to clean the precoating pump. For that purpose the machine offers an automatic cleaning function within the touchpad menu. All drawer rails are now equipped with an improved protection system.
Another special feature of the PRETREATmaker IV is its open interface that which can be used to program the unit either directly through the client's order system or by printing a barcode. This optional feature will simplify and speed up your workflow. With this feature the PRETREATmaker IV can be operated by untrained staff.

Lastly, the PRETREATmaker IV is equipped with Schulze's well-known and well-proven automatic cleaning interval function. This feature prevents the nozzles from clogging during daily operation. Flushing of the nozzles with cleaner or water is limited to the last 10 cm of tube before the nozzles. This feature saves a lot of precoating liquid.
Read more
Read less
This product is typically ready for pickup or shipping within one week, subject to lead times provided by manufacturers.
The Schulze PRETREATmaker IV is a made-to-order product that is only assembled and prepared for shipment after you place your order. Please note that freight costs are not included in the purchase price. After your purchase, we will contact you to confirm shipping details, provide a shipping quote, and give you the lead times from the manufacturer. Upon payment of the shipping invoice, we will arrange delivery as per your preferences. For additional information,
connect with a RB Digital sales specialist today
.
Product Resources
View full details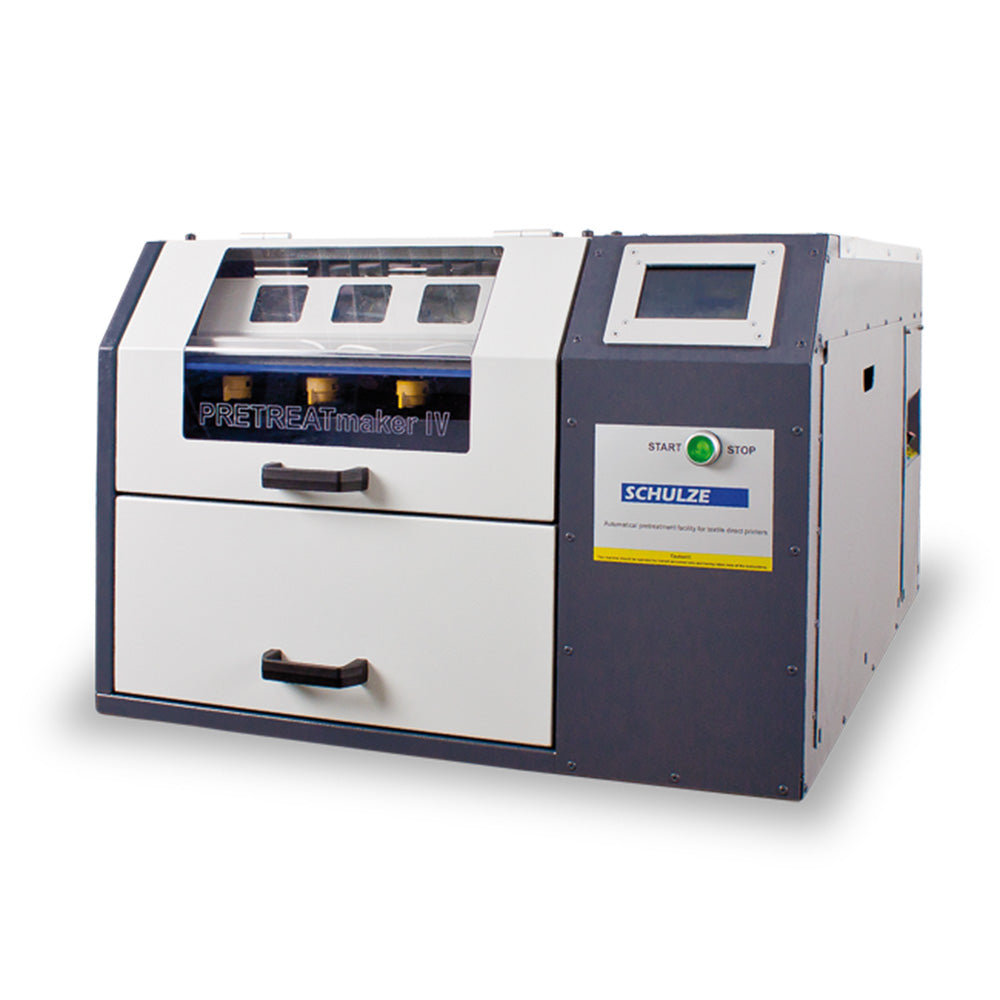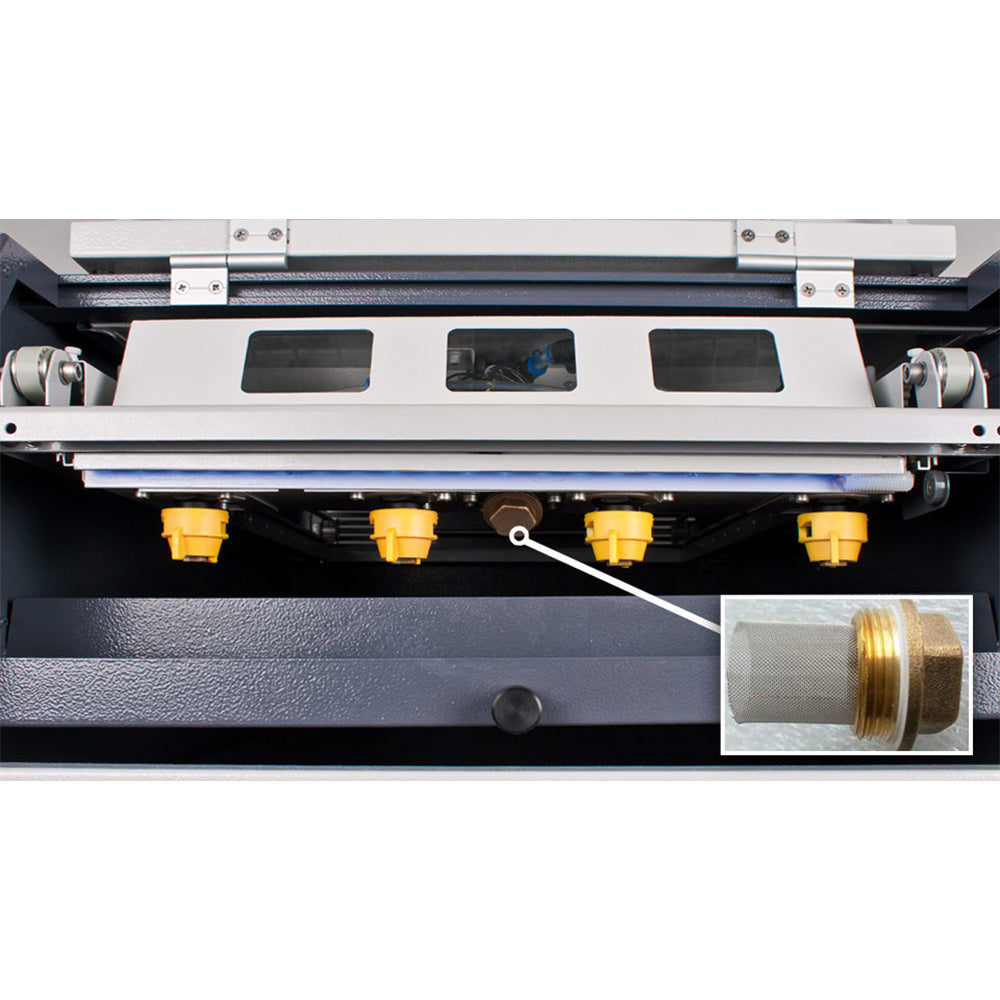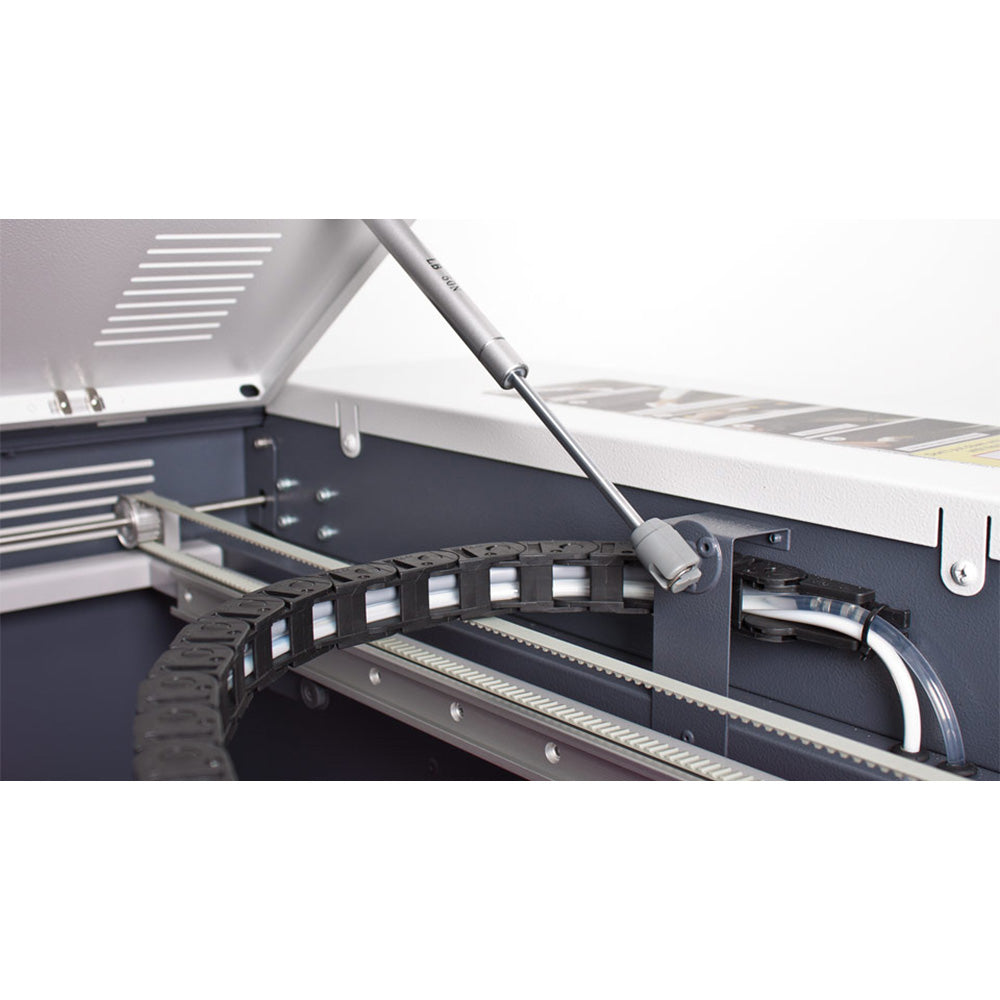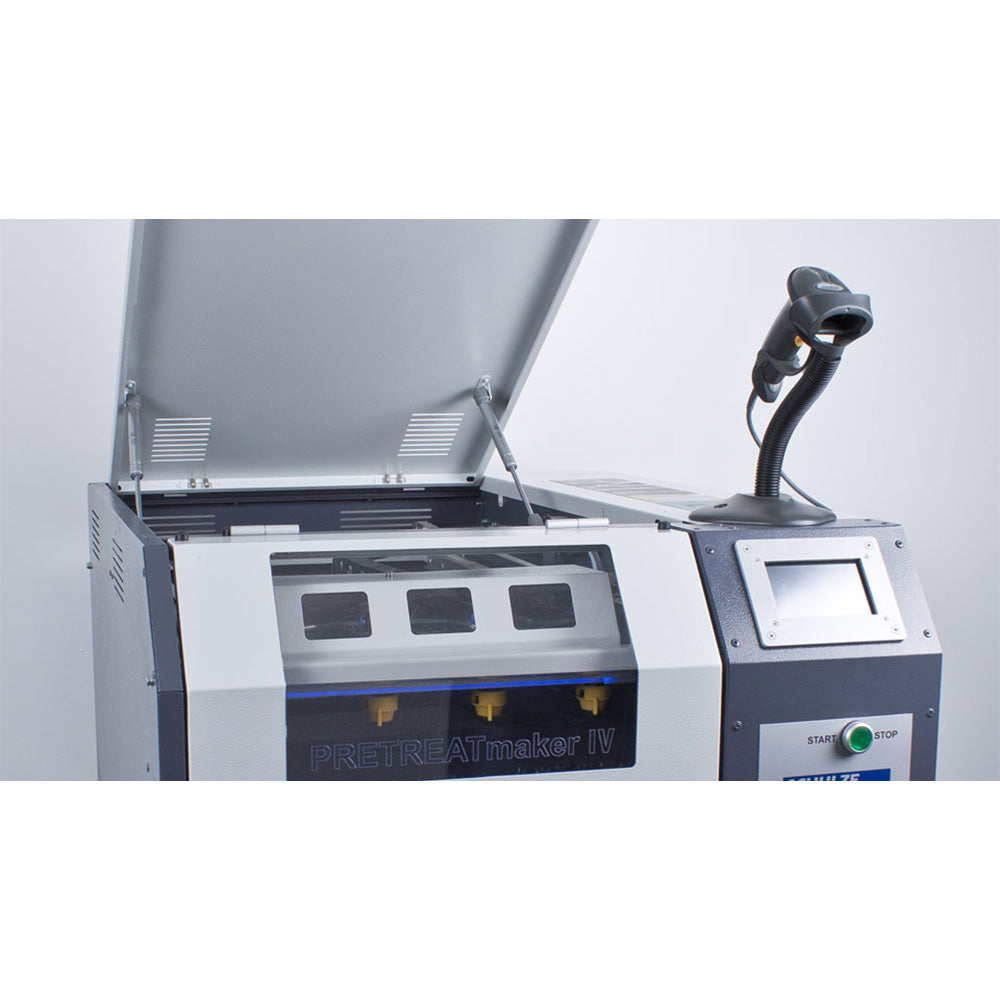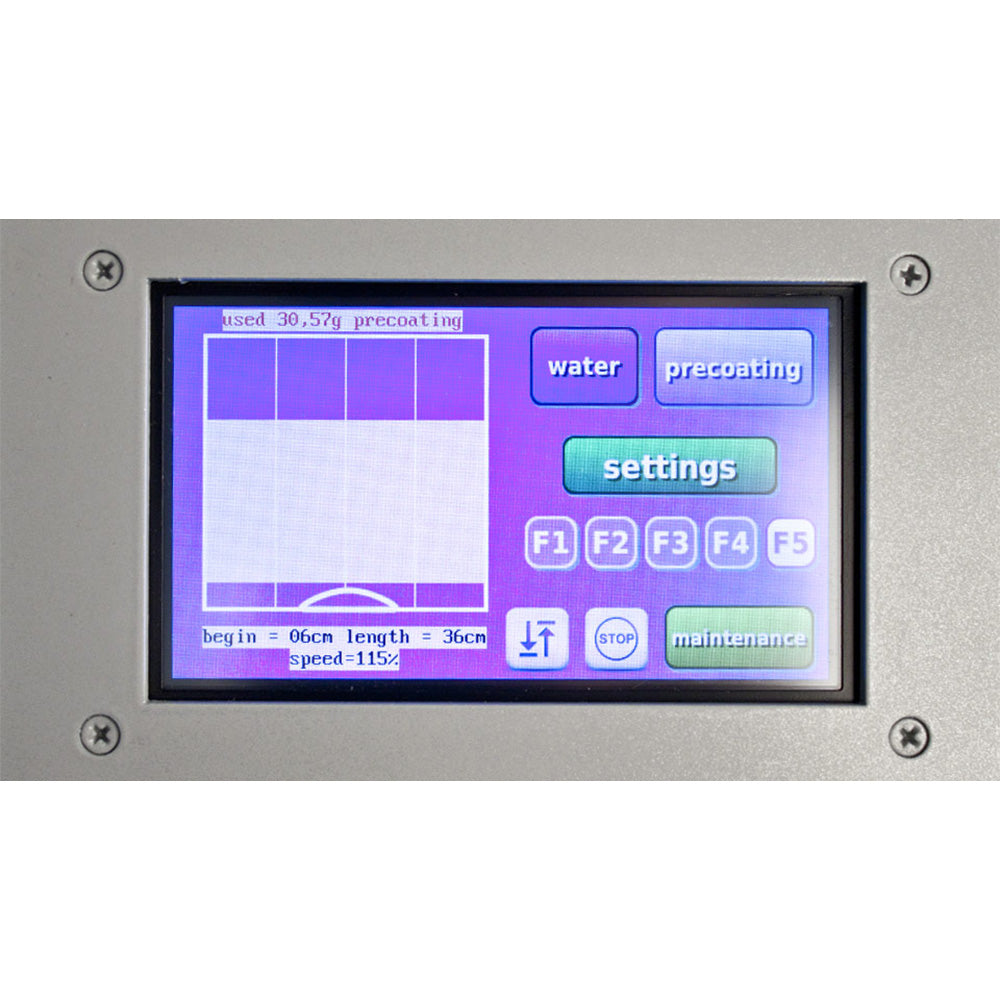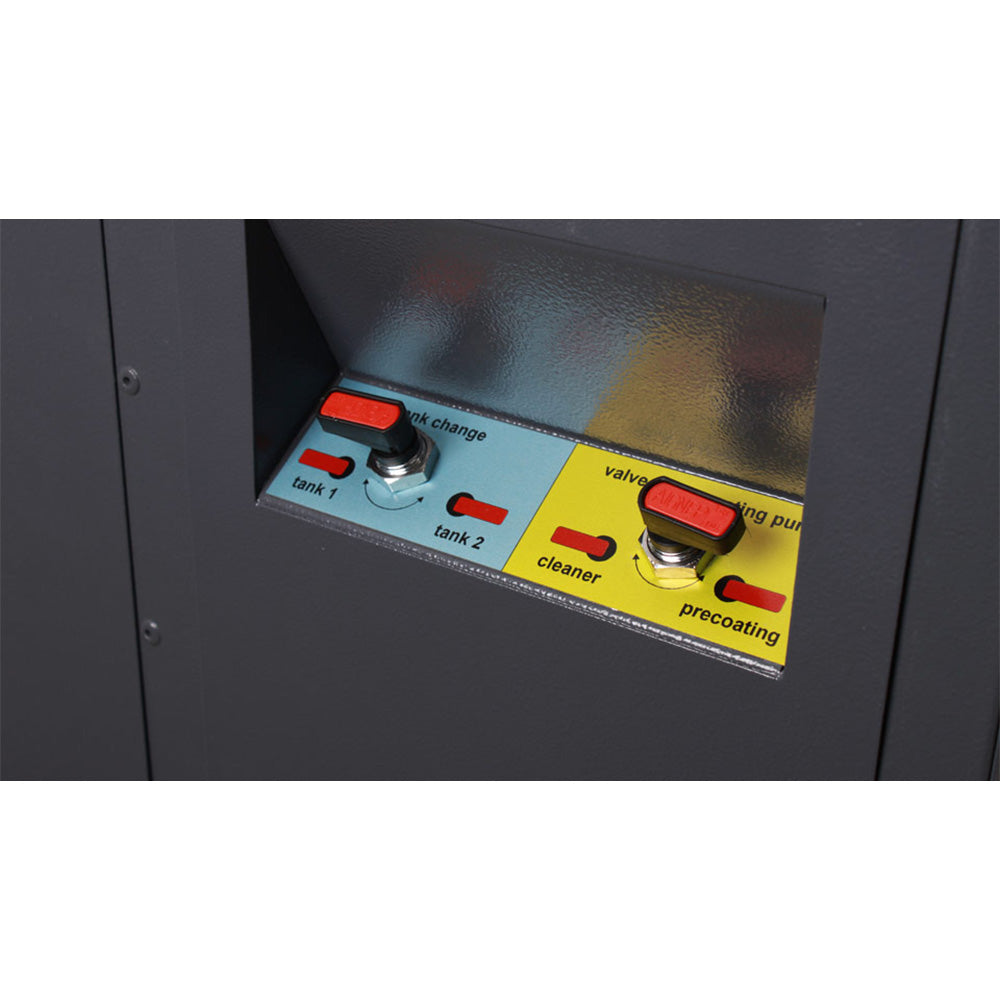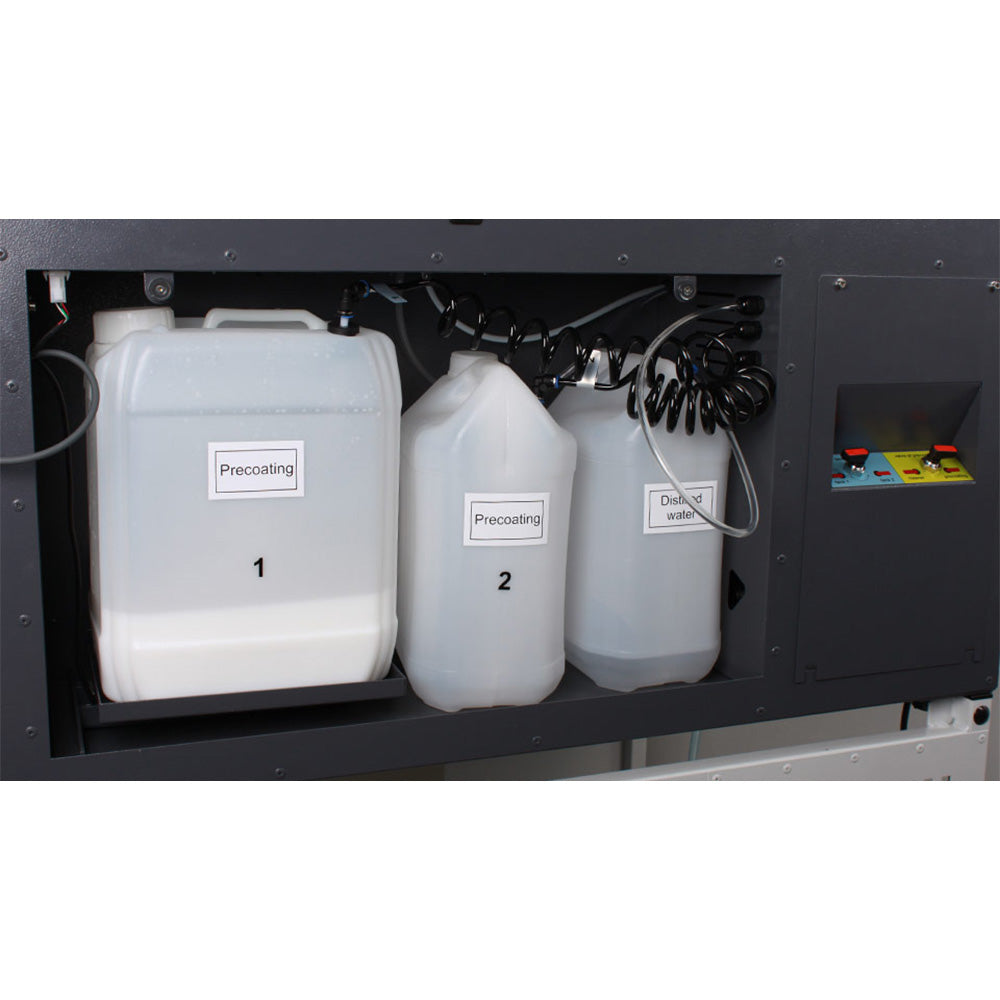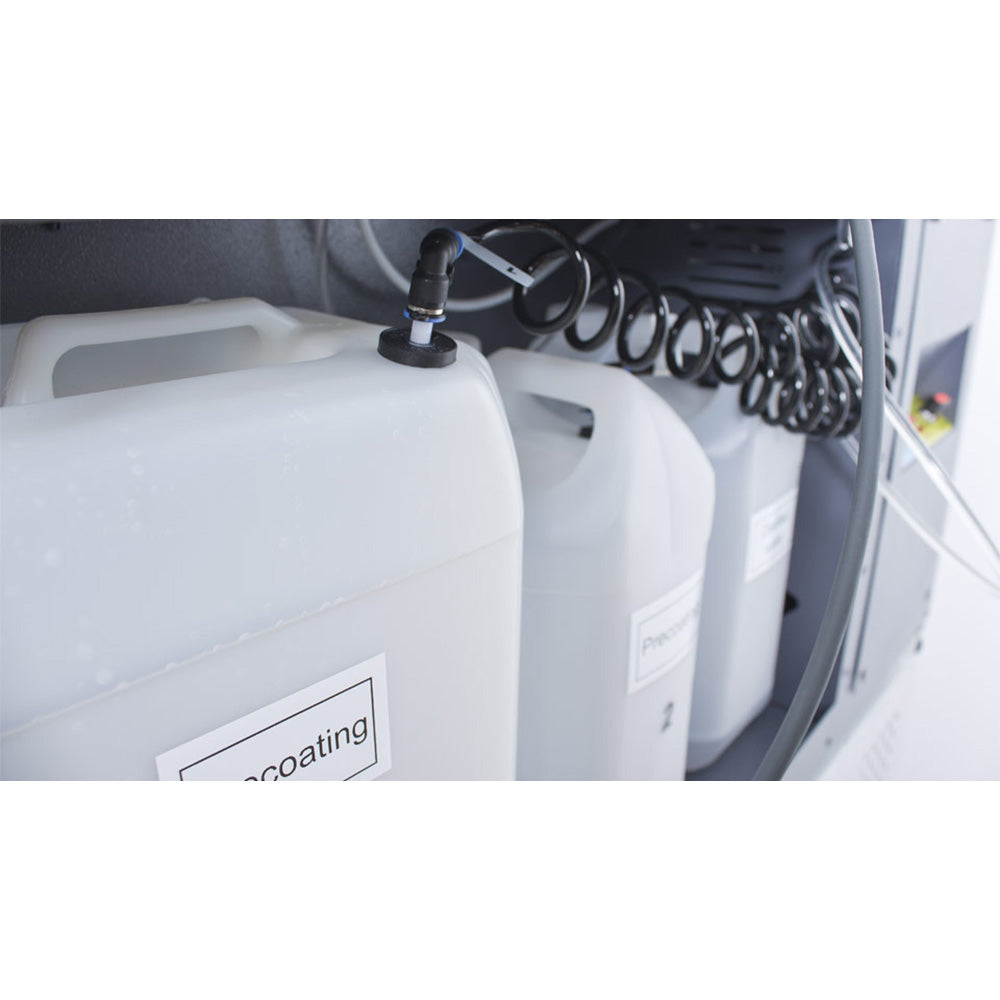 Touch display
5 editable script buttons
Nozzles are flushed with a pressure of 10.5 bar
Graphical presentation of the cleaning processes
Automated cleaning intervals
If the device is not in use for a certain time an automated cleaning process will be initiated
Performance of electro valves has been doubled
Transparent precoating- and water pipes
Warning notices in case of maloperation
Spraying area: H 40 cm x L 60 cm
Nozzles: 4
Spray way: uni- / bidirectional
Spraying method: Nozzles are moving over the table (inside)
Nozzle material: Brass / Stainless steel
Touchpad-Display: Yes
Save position: 5
Motor: Step motor
Pumps: 2
Tanks: 1x 10 L / 3x 5 L
Automatic nozzle cleaning: Yes
Cleaning the nozzle after work (end of day): automatic
Automatic pump cleaning: Yes
Automatic cleaning with picture in the display: Yes
Picture maintenance / daily handling: Yes
High-end filter in the carriage: Yes
Cleaning extern the nozzle: Yes
Barcode interface: Yes
Scale: Yes
Waste tank: Yes
Multilingual menu: Yes
Metric/inch: Yes
Ergonomic reformed drawer: Yes
Superuser function: Yes
Dimension: T 90 x B 72 x H 48 cm
Dimension transport: T 97 x B 82 x H 71 cm
Weight: 70 kg
Weight transport: 95 kg
Connection: 220/230 oder 110/120 VAC
Consumption: 150 W
Power input: 2 A
Main fuse: 12 A
Operating pressure precoating pump: approx. 5,5 bar
Operating pressure water pump: approx. 7 bar
Additional characteristics: zinc- and powder-coated housing
Is the Schulze PRETREATmaker IV right for you?
Enter your info below and a RB Digital sales representative will contact you about adding the Schulze PRETREATmaker IV to your apparel decorating business.