Regular price
$475.00 CAD
Regular price
Sale price
$475.00 CAD
Unit price
per
Sale
Sold out
SAATI REMOVE ER13 is a super concentrated liquid emulsion remover for all stencil types used in auto reclaim machines.
Highly concentrated liquid reclaimer
Dilutes 1:40 by volume or 1:25 by weight to make a full strength working solution for spray application
Can be diluted up to 150:1 by volume or 100:1 by weight, depending on requirements for use in automated screen recycling systems
Will not block spray nozzles
Read more
Read less
This product is typically ready for pickup or shipping within one week, subject to lead times provided by manufacturers.
The REMOVE ER13 (Emulsion Remover) is a special order product that is sourced specifically for you after you place your order. Please note that it may take up to one week for the product to be ready for pickup or shipment, depending on the lead times provided by the manufacturer. After your purchase, we will contact you to confirm the estimated lead times.
Product Resources
View full details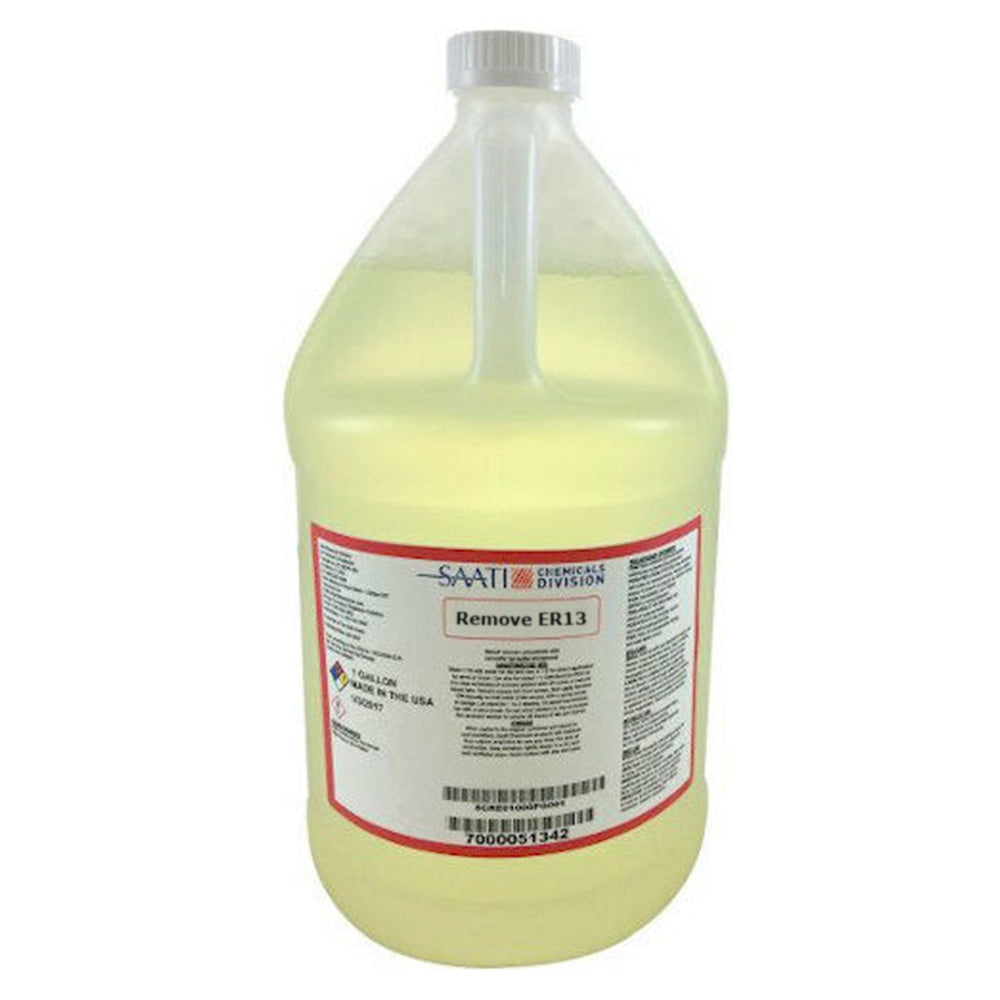 Super concentrated liquid
Economical
By volume, dissolve one part SAATI Remove ER13 in 80 parts water (1 to 50 by weight). Apply Remove ER13 solution to both sides of a wet, ink-free screen using a brush or a sponge. Let stand for 1-3 minutes. To speed up removal, rub with a nylon brush. Do not allow solution to dry on screen. Use pressure washer to remove all traces of the stencil.
When sealed in the original container and stored in cool conditions, Saati chemical products will maintain their original properties for one year from the date of production.