Used Machine
Regular price
$9,995.00 CAD
Regular price
$14,000.00 CAD
Sale price
$9,995.00 CAD
Unit price
per
Sale
Sold out
Located in Toronto. Shipping is additional. 
Used Machine. 2019.
Originally designed for printing tagless garment labels, the LP1 (as well as the rest of our products) has adapted itself to printing promotional products and other odd-shaped products & components. The LP1 is our most affordable model and still one of the best sellers.
The key to screen printing tagless labels is not only that the washability is more durable than the classic pad printing, but also the speed. And with more than 1500 revolutions per hour, you should be faster than any pad printing process. Furthermore, it is possible to expand the pallets we now have several pallets that you can use to expand your number of printing objects. The RapidTag LP1 is very fast and the colours can be fixed directly on the machine. If you have any questions, we will be happy to help you.
Read more
Read less
This product is typically ready for pickup or shipping within one week, subject to lead times provided by manufacturers.
The Rapid Tag LP-1 Automatic Screen Printing Press (Used Machine) is a made-to-order product that is only assembled and prepared for shipment after you place your order. Please note that freight costs are not included in the purchase price. After your purchase, we will contact you to confirm shipping details, provide a shipping quote, and give you the lead times from the manufacturer. Upon payment of the shipping invoice, we will arrange delivery as per your preferences. For additional information,
connect with a RB Digital sales specialist today
.
View full details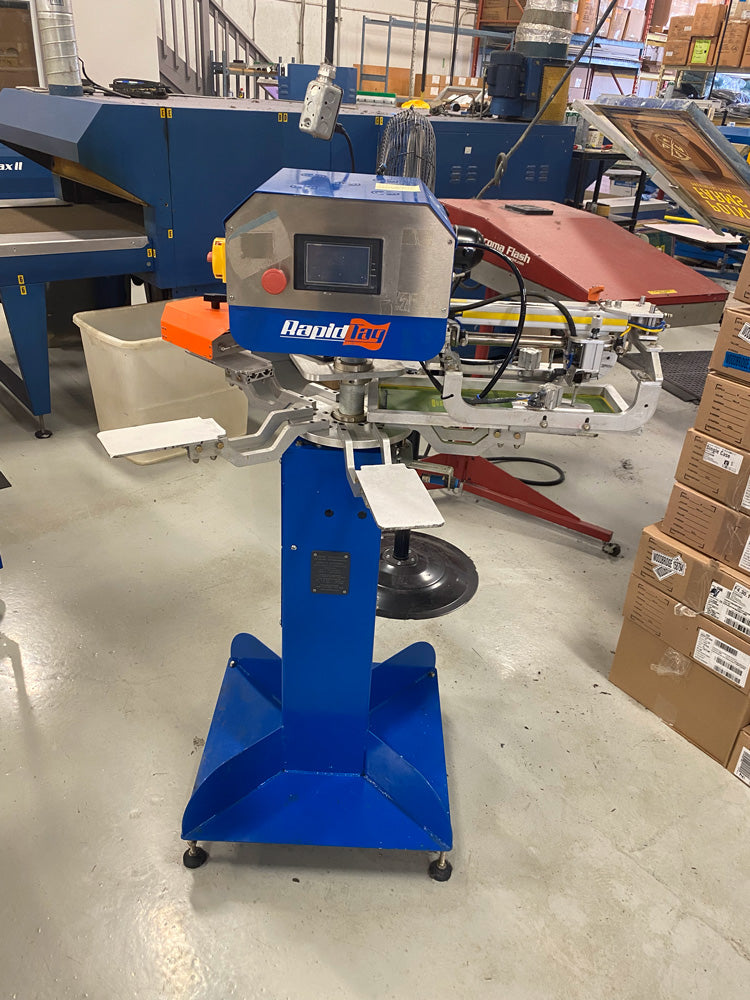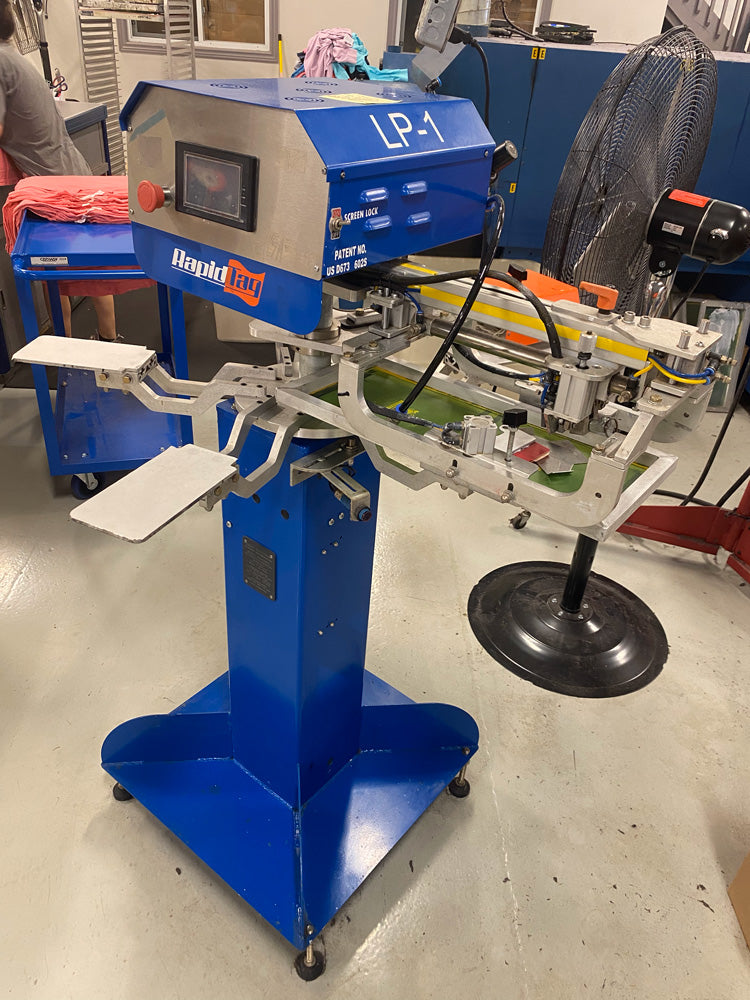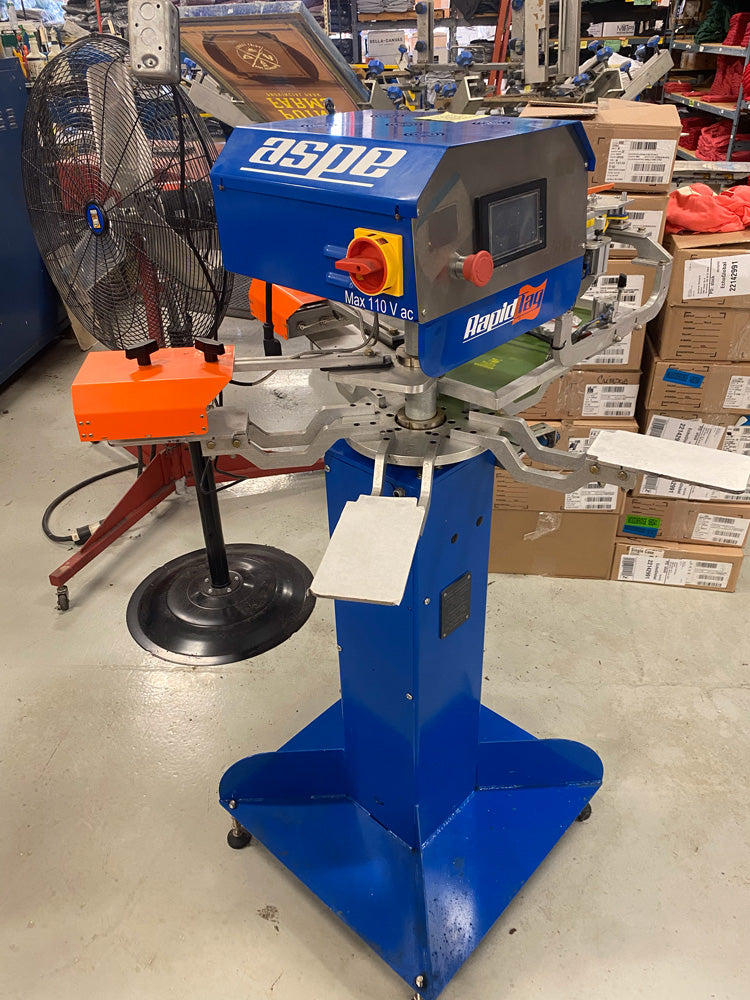 Parts Counter
Stroke adjustment
Index Speed Set up
Stepper Motor Indexer
Adjustable stroke length
Squeegee Angle Adjustment
Parts Sensor (no product no print)
Adjustable Stroke and flood speed
High-Density Flash Cure Units
Pneumatic Screen Locks
Color Touch Screen
Curing Time Set up
Hoodie arms
Dwell set up
Height: 55" | 140cm

Diameter: 36″ | 82cm

5x Stations

1x Print Heads

2x High-Density Flash Cure Units

Print/Flash/Flash

Standard Pallet Size 4″ Wide x 8 " Long | 10 cm x 20 cm

Max Image Print Area 6″ Wide x 6″ Long | 15 cm x 15 cm

Standard Frame Size 9" x20" | 22.8 cm x 50.8 cm

Flash cure size: 5" x 5" | 12.7cm x 12.7cm
Is the Rapid Tag LP-1 Automatic Screen Printing Press (Used Machine) right for you?
Enter your info below and a RB Digital sales representative will contact you about adding the Rapid Tag LP-1 Automatic Screen Printing Press (Used Machine) to your apparel decorating business.