The Amscomatic LS-350™ expands the capabilities of the K-950 Automatic Folding System to include the automatic folding of long-sleeve garments. The LS-350's modular design allows for simple installation, including repositioning the K-950's touch-screen control panel to the top of the LS-350. Since the K-950's touch-screen also includes LS-350 folding parameters, complete control of all settings is at the operator's fingertips. In addition, folding parameters from the LS-350 are automatically incorporated with those of the K-950 for each Job Recall™ setting (Job Recall™ provides storage and retrieval of up to 99 fold settings for quick changeover). This merging of folding parameters significantly enhances operating efficiency.
The LS-350 quickly and efficiently folds most kinds of long-sleeve garments. It has no effect on normal short-sleeve garment folding, so there's no need to change the configuration of the folding line when changing garment type. It also incorporates Amscomatic's patented dual-belt (upper and lower) transport system for maximum versatility and excellent performance when folding garments printed with high density or gel inks. The LS-350's solid top belt can be replaced with an optional Split belt. The Split belt option consists of dual top belts with a gap that allows buttons, plackets, and zippers to pass through cleanly and smoothly.
The LS-350 is built to specifications established by the European Committee for Standardization® (CE) and Underwriters Laboratories® (UL), and it's backed by a one-year limited warranty. Amscomatic folders are engineered for dependable performance and low maintenance in demanding, high-production environments, and can be easily integrated with other Amscomatic equipment into automatic folding/bagging/sealing systems.
Read more
Read less
Product Resources
View full details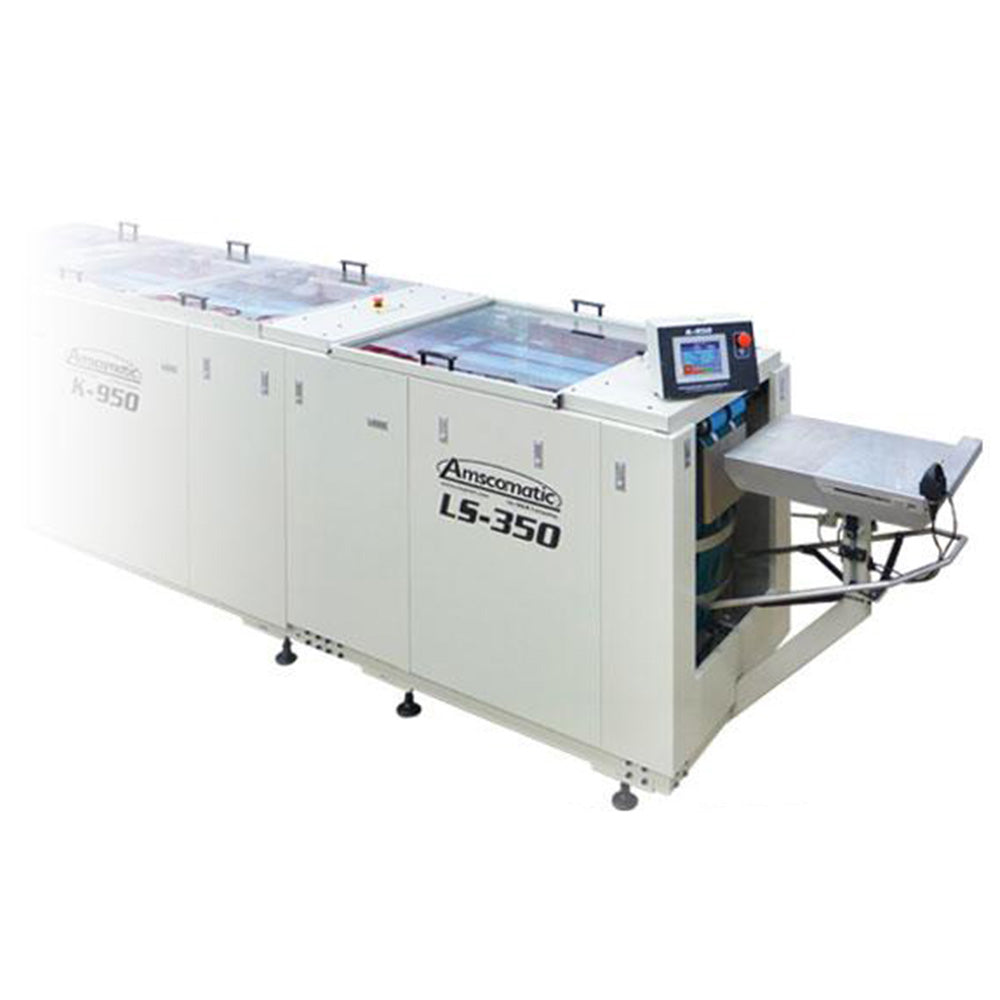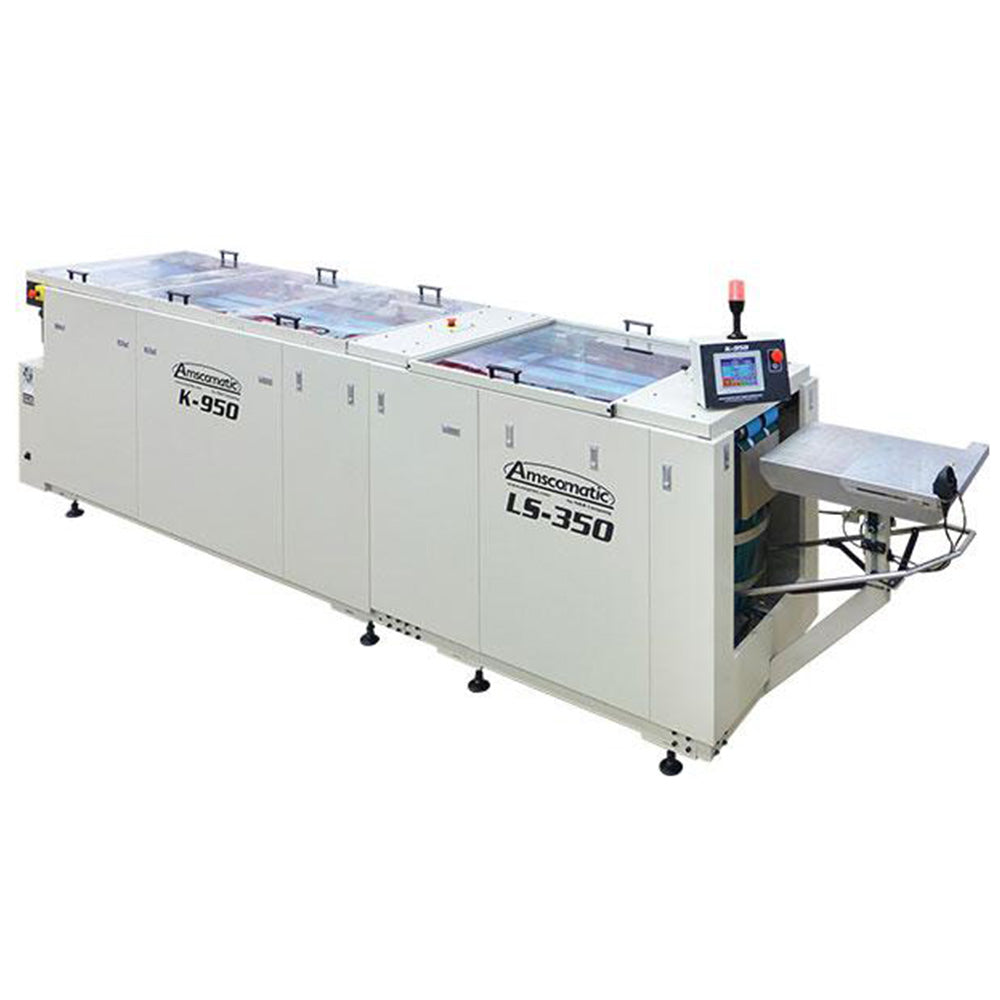 Features And Highlights
Pre-folds long sleeves before the garment enters the folding machine
Works with most types of long-sleeve garments
Improves product appearance and increases productivity
Electrical Requirements
110 V, 1 ph, 3 A, 50/60 Hz, 0.4 kW
208/230 V, 1 ph, 1.5 A, 50/60 Hz , 0.4 kW
Overall Size (L x W x H)
126 x 81 x 130 cm (49.5" x 32" x 51")
Shipping Weight
330 kg (725 lb)
Is the LS-350 Long Sleeve Folder right for you?
Enter your info below and a RB Digital sales representative will contact you about adding the LS-350 Long Sleeve Folder to your apparel decorating business.