Jalapeno SA is M&R Global's most sophisticated and versatile freestanding quartz flash cure system. It has a universal design that can fit most brands' presses. An adjustable sensor switch can be positioned on either side of the flash cure unit, activating the flash when the printing pallet approaches. It uses medium-wave filament quartz lamps which provide exceptional heating. Flash cure duration can be controlled by a digital timer. The flash cure unit ensures consistent curing with a reflector array & forced air heat exchange. All the lamps can be individually controlled with the toggle switches present on the flash body. Using fewer lamps on small screen print areas reduces ambient heat, lowers energy costs, and leads to faster substrate cooling. Lamp height can be adjusted up to 102 cm (40"). Smooth rolling, locking casters makes moving the flash fast & easy.
Read more
Read less
Product Resources
View full details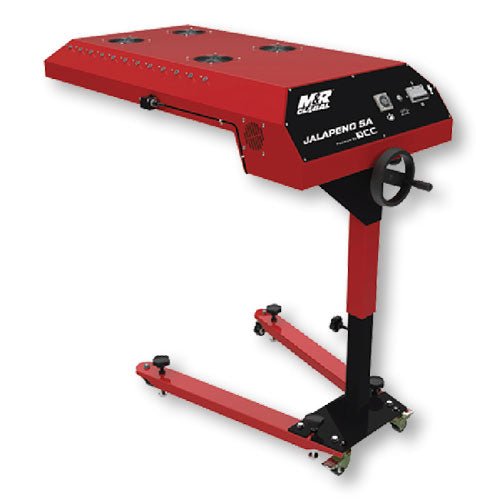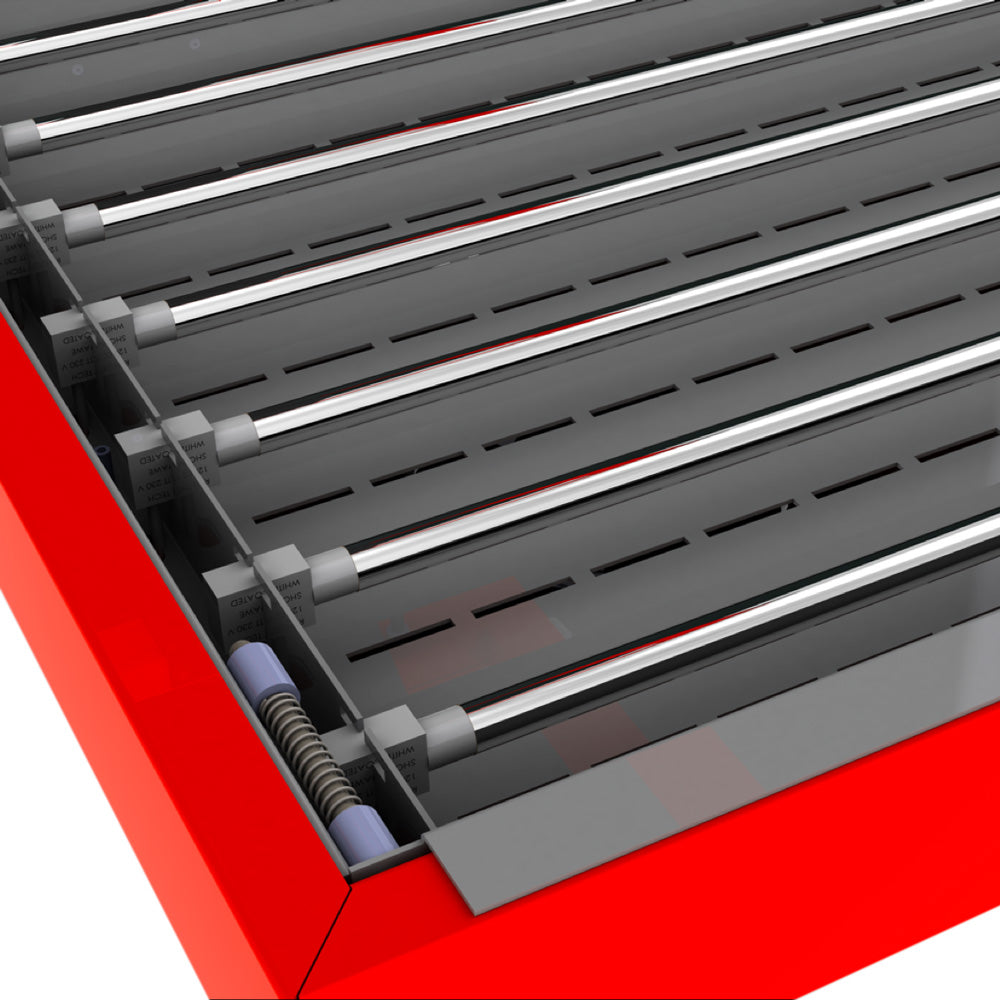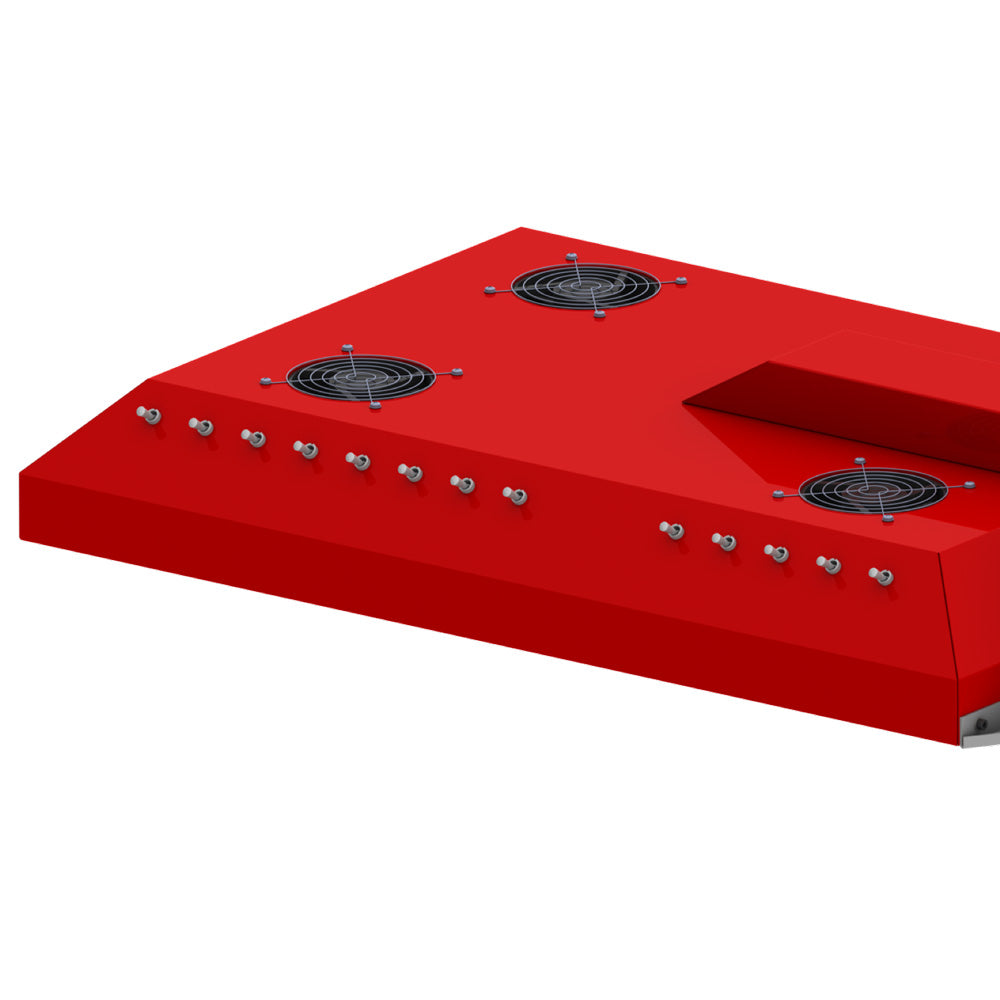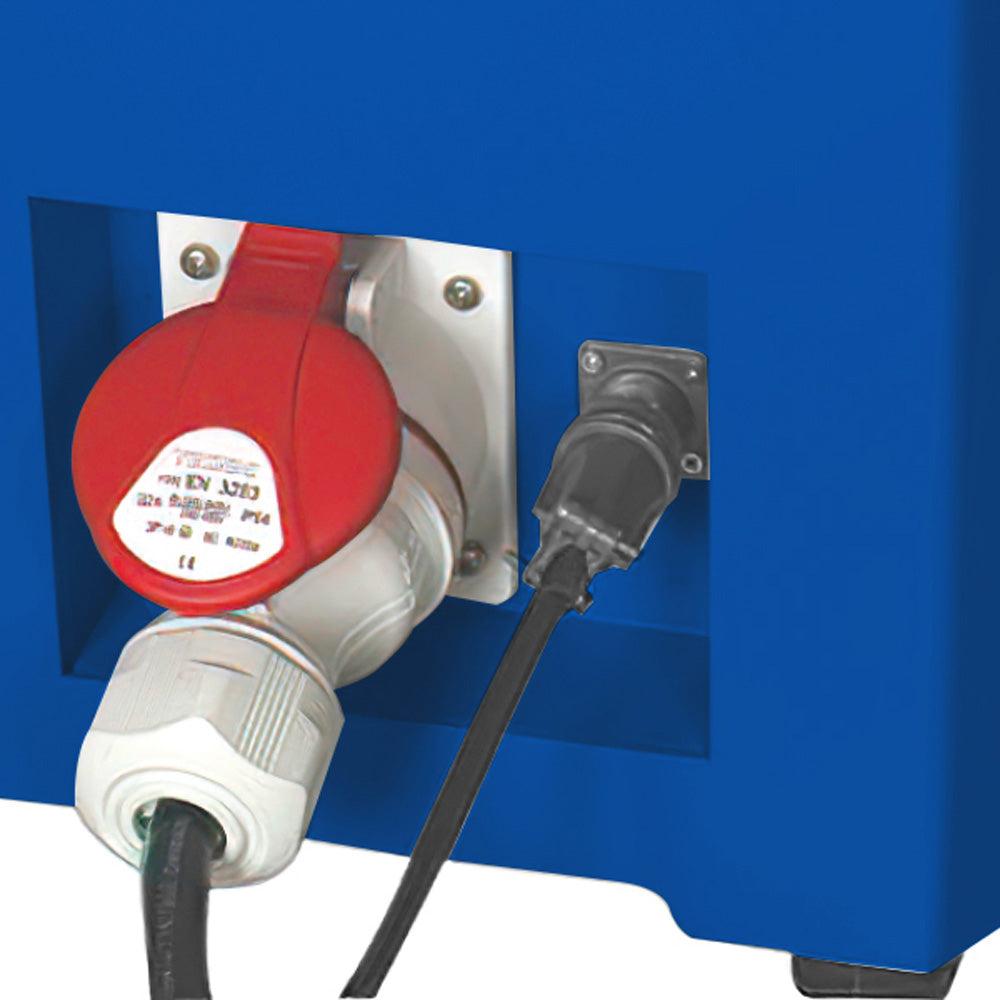 Features And Highlights
Uniform Air Distribution
Double Insulated Wall Fabrication
Available In Multiple Sizes
Efficient Ventilation System
Unique Design Helps To Prevent Scorching
Robust stand with precise height control at each corner
Built-in electrical connecting system for quick and simple connection to M&Rs Copperhead Automatic Textile Screen Printing machines
Individual lamp toggle switches reduce excess power consumption for smaller prints
Model
Jalapeno SA 1820
Jalapeno SA 2024
Jalapeno SA 2028
Curing Area
46 x 51 cm (18" x 20")
51 x 61 cm (20" x 24")
51 x 71 cm (20" x 28")
Electrical Requirements1
208-230 V, 1 ph, 66 A, 50/60 Hz, 12 kW
208-230 V, 3 ph, 38 A, 50/60 Hz, 12 kW
380-415 V, 3 ph, 22 A, 50 Hz, 12 kW
208-230 V, 3 ph, 36.5 A, 50/60 Hz, 14.5 kW
380-415 V, 3 ph, 26.5 A, 50 Hz, 14.5 kW
208-230 V, 3 ph, 36.5 A, 50/60 Hz, 14.5 kW
380-415 V, 3 ph, 26.5 A, 50 Hz, 14.5 kW
Machine Dimension (L x W x H)
104 x 64 x 117 cm (41" x 25" x 46")
114 x 66 x 111 cm (45" x 26" x 44")
125 x 65 x 111 cm (49" x 26" x 44")
Weight
54 kg (119 lbs)
58 kg (128 Ibs)
61 kg (134 Ibs)
1Use uninterruptible power supply (UPS) to safeguard machine from voltage fluctuation out of main supply. If incoming voltage differs from the voltage(s) listed in the brochure, calculate amperage accordingly.
Is the JALAPENO SA Quartz Flash Cure Unit right for you?
Enter your info below and a RB Digital sales representative will contact you about adding the JALAPENO SA Quartz Flash Cure Unit to your apparel decorating business.