Regular price
$1,080.00 CAD
Regular price
Sale price
$1,080.00 CAD
Unit price
per
Sale
Sold out
Ideal for users looking for all the benefits of Digital Factory, who use Brother™ Printers, such as the GTX Pro Bulk, GTX, or the GT-3.
Leverage the power of the Brother GTX and GT3 series printer with the industry-leading direct-to-garment printing software package. You've got the printer, now maximize its capabilities with an all-inclusive advanced color management, production workflow software. An absolute must have for all Brother DTG printer owners.
Read more
Read less
Please note that this is a digital download product, and no physical item will be shipped to you. Upon completing your purchase, you will receive an email containing instructions on how to access and download the software. Please ensure that the email address provided during the checkout process is accurate and accessible to receive the download instructions.
View full details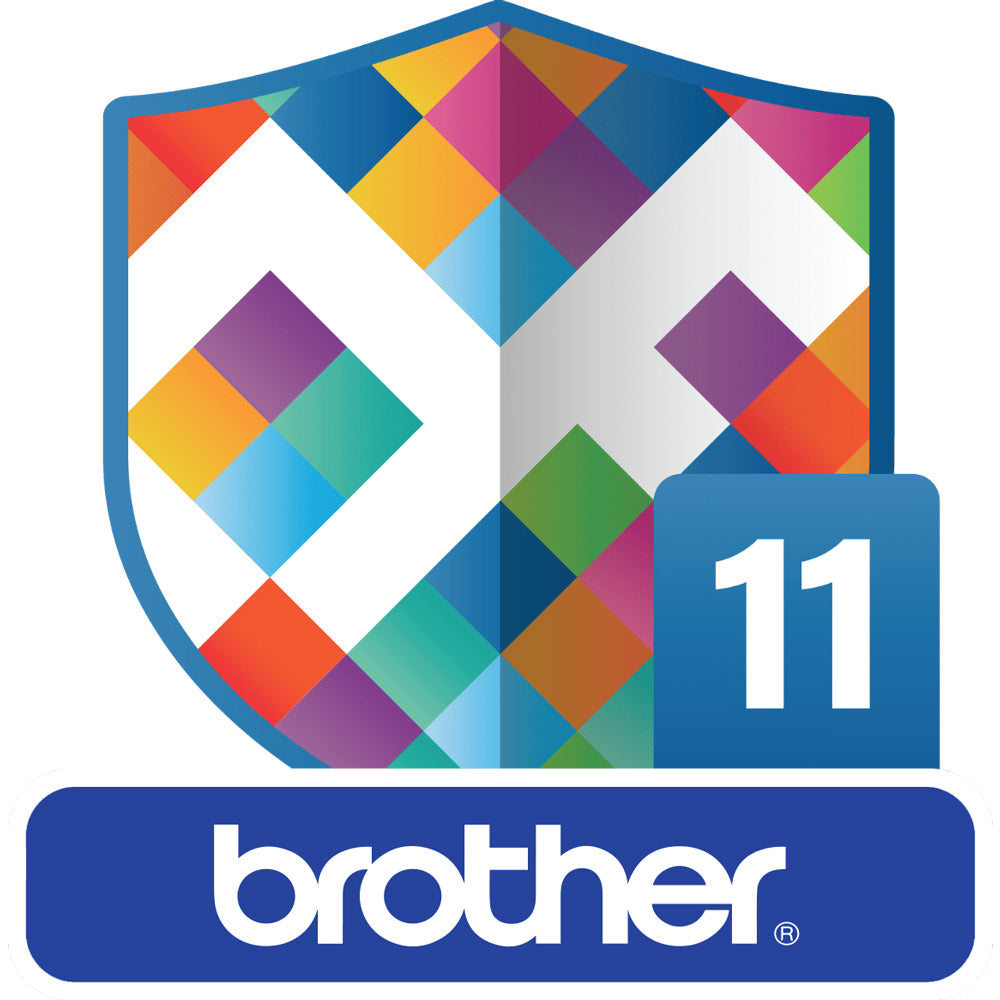 LEADING EDGE COLOR MANAGEMENT AND PRODUCTION WORKFLOW TECHNOLOGY
Seamless Interface With Design Applications

No need to worry about the issues involved with exporting and importing files. Digital Factory Apparel users "send to" technology direct from your favorite design applications.

Complete, Centralized Job Management

Digital Factory Apparel Features Visual Production Manager™, a simple, easy to use interface that manages multiple queues and multiple printers simultaneously.
THE MOST VIBRANT PRINTS - EVERY TIME
Unmatched High-Fidelity Colour

Extended color gamut and professionally created color profiles provide the most vibrant, color accurate prints available today. Select from pre-set options for photographic or illustrated graphics and get the best output first time, every time. Digital Factory also works natively with both RGB and CMYK graphics files thereby reducing color shifts when converting from one color space to another.

Automated Underbase and Exceptional White Ink Management

Proper use of white ink is essential to printing images onto black or dark colored fabrics. Digital Factory Apparel Brother™ Edition's advanced use of layer technology automatically creates an underbase layer that can be sent to a production queue directly from a design application.

Unmatched Integration of Fabric Colour Into Design

Digital Factory Apparel Brother™ Edition includes "KnockMeOut" plug-ins for Adobe PhotoShop™ that easily remove unwanted color backgrounds so that designs literally "blend" into the fabric.
Automated Job Preparation Tools
NEW | Built-in special effects/filters (distressed, distressed frames, sharpen)
NEW | Updated Supersize filter functionality for improved image resolution
NEW | Job color replacement
NEW | Apply chokes/spreads to any color plane
NEW | Export template layouts with improved template user interface
NEW | Quick image duplication interface
Visual print preview
Multi-copy with spacing controls (In-Queue feature)
Cropping controls of image and job (In-Queue feature)
Rotation controls of image and job (In-Queue feature)
Mirror, invert image and job (In-Queue feature)
Scale image and job to any size (In-Queue feature)
Soft proofing
Simplified Job Management, Production Features
Easy to use queue set-up wizard. Set up production queues quickly and easily
NEW | Bar code support for automated production
NEW | Enhanced plug-ins for Corel, Illustrator and Photoshop that send print jobs directly to production queues with automated white underbase created. No cumbersome job preparation required.
NEW | Detailed job costing tools
NEW | High volume production options available (RIP Server + Multiple machine support, added cost applied)
NEW | Export queues and printer packages
Unique, single window visual interface, one central easy to manage hub for all jobs
Auto-scheduling or manual scheduling of jobs
On-the-fly job prioritization using simple drag and drop
Job archiving, history, print status and job log
Job notes
Faster, Even More Robust
NEW | Custom printer drivers and color profiles specifically designed for the Brother GTX and GT-Series printers.
NEW | Lightning fast 64-bit architecture
NEW | Optimized multiple job processing (RIP threading)
NEW | Simplified navigation; Easy queue menu tabs, page view and job properties
NEW | Grid option in job preview window
NEW | Instant access to job information using "mouse-over image"
NEW | Automated TCPIP port search for easier network printing setup
NEW | Quick job reprints with save job backup (.jbk file) option
NEW | Worldwide language support using Unicode
Windows 10, Windows 8, and Windows 7 support
Optimized RIP processing speeds
Start to finish .pdf workflow support
Send jobs directly to queues from design applications
Rip once, print many
Rip and print on the fly
Unique T-Shirt/Apparel Specific Features
Preset color profiles for white, black and colored fabrics
Templates support for exact positioning of graphics on garments
"KnockMeBlackOut" , black and grey color removal
"KnockMeColorOut", white and other color removal
White Ink layer support
Send job with underbase directly from design applications
Automatic trapping in queues
Supports Brother™ GTX and GT-3 Series garment printers (GT-341, GT-361, GT-381)
More High Fidelity Colour Features Than Ever
NEW | Hit the difficult colors that you can never seem to achieve with new custom color profile sets
NEW | Easy color adjustments
NEW | Color adjustment wizard for merging ICC rendering intents
NEW | Easy-access to printmodes and printmode overrides (less queue creation and management required)
High fidelity, ICC compliant color management engine (ColorLogic)
Simple ink volume controls
Complete manual color curve controls by image detail (shadows, mid-tones, highlights)