Regular price
$7,500.00 CAD
Regular price
$12,500.00 CAD
Sale price
$7,500.00 CAD
Unit price
per
Sale
Sold out
The DiDO Shop dryer has been designed to dry water-based, digitally printed inks. It is the ideal solution thanks to its reduced consumption and compact size. It is a 3 drawer system that utilizes hot air instead of infared. The hot air guarantees a final effect that cannot be replicated with the other drying solutions: the print keeps the colours vivid and remains flexible, soft and rough to the touch.
DiDO Shop is mainly studied to dry inks digitally printed on dark fabrics. It works well with generally long drying process with control of temperature and efficient air circulation. DiDO is ideal for small factories, laboratories and shops thanks to its reduced dimensions and low consumption. Hour production is approx 30 pieces with a permanence of 5-6 minutes per drawer. Perfect for fine textiles, like Lycra, wool, silk, etc. Reduced dimensions allow to pass through small doors 80 cm wide. Small power requirements permit its use also in small laboratories and shops without three phases electrical supply. Suitable for any type of digital machines.
Read more
Read less
This product is typically ready for pickup or shipping within one week, subject to lead times provided by manufacturers.
The DiDO Shop - 3 Drawer Drying Cabinet is a made-to-order product that is only assembled and prepared for shipment after you place your order. Please note that freight costs are not included in the purchase price. After your purchase, we will contact you to confirm shipping details, provide a shipping quote, and give you the lead times from the manufacturer. Upon payment of the shipping invoice, we will arrange delivery as per your preferences. For additional information,
connect with a RB Digital sales specialist today
.
Product Resources
View full details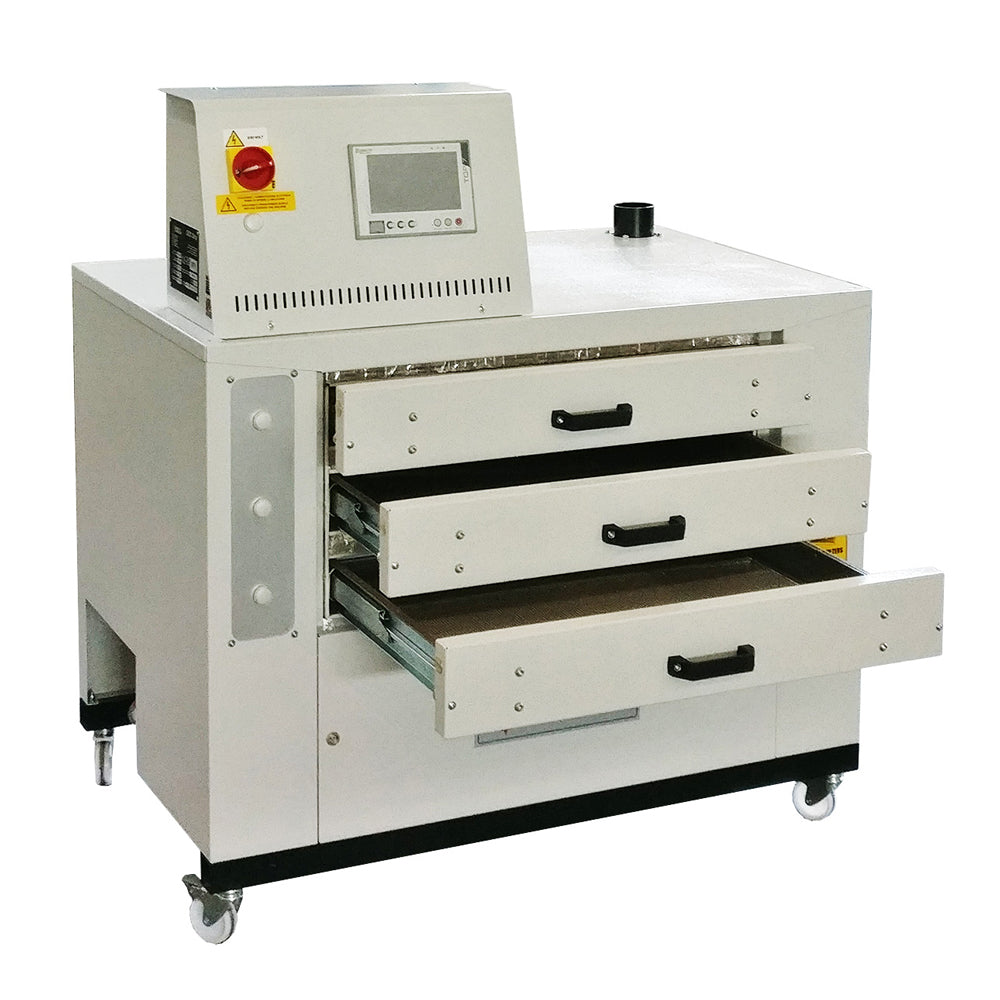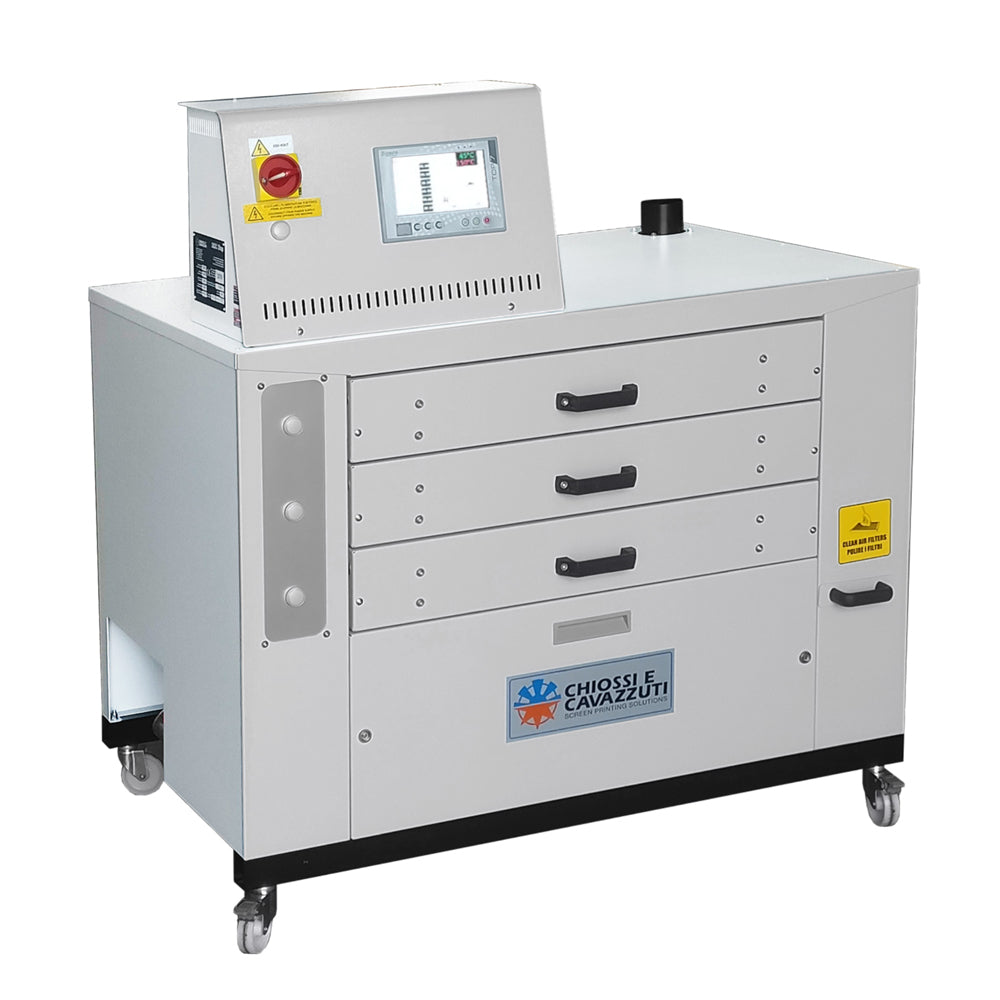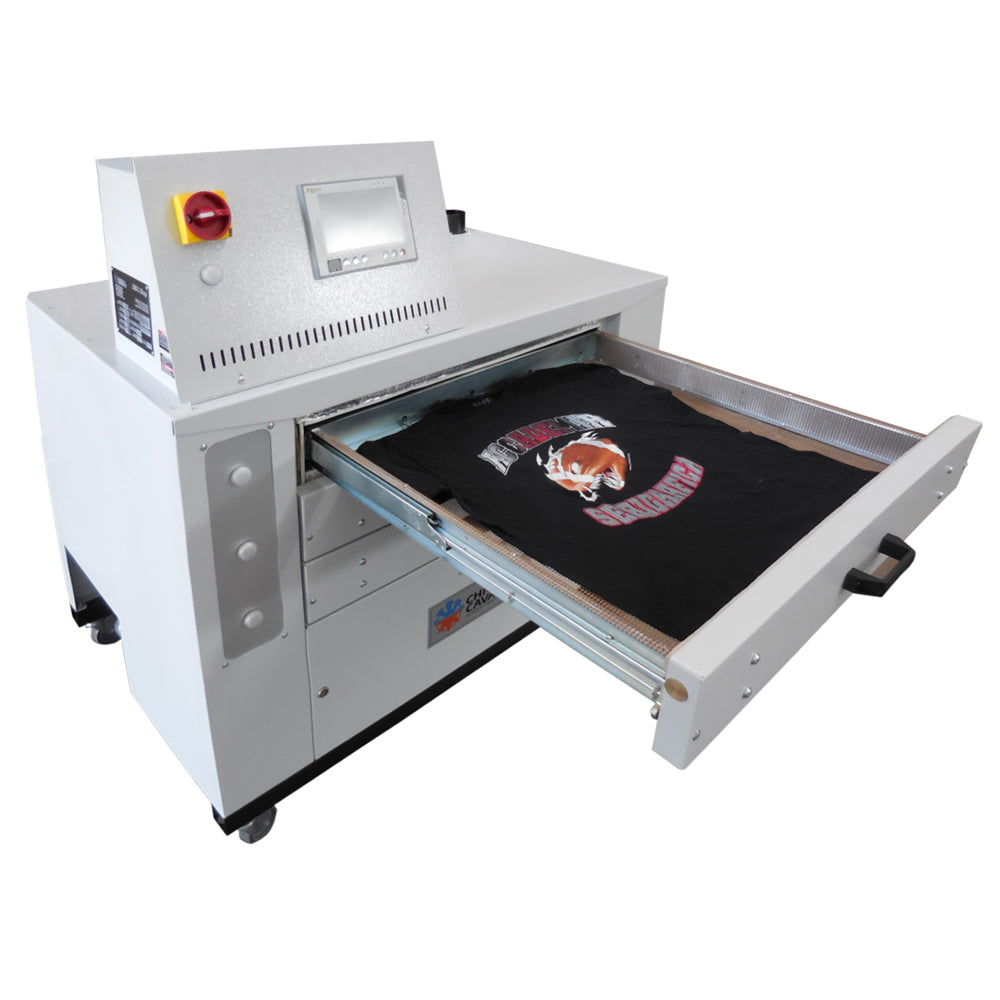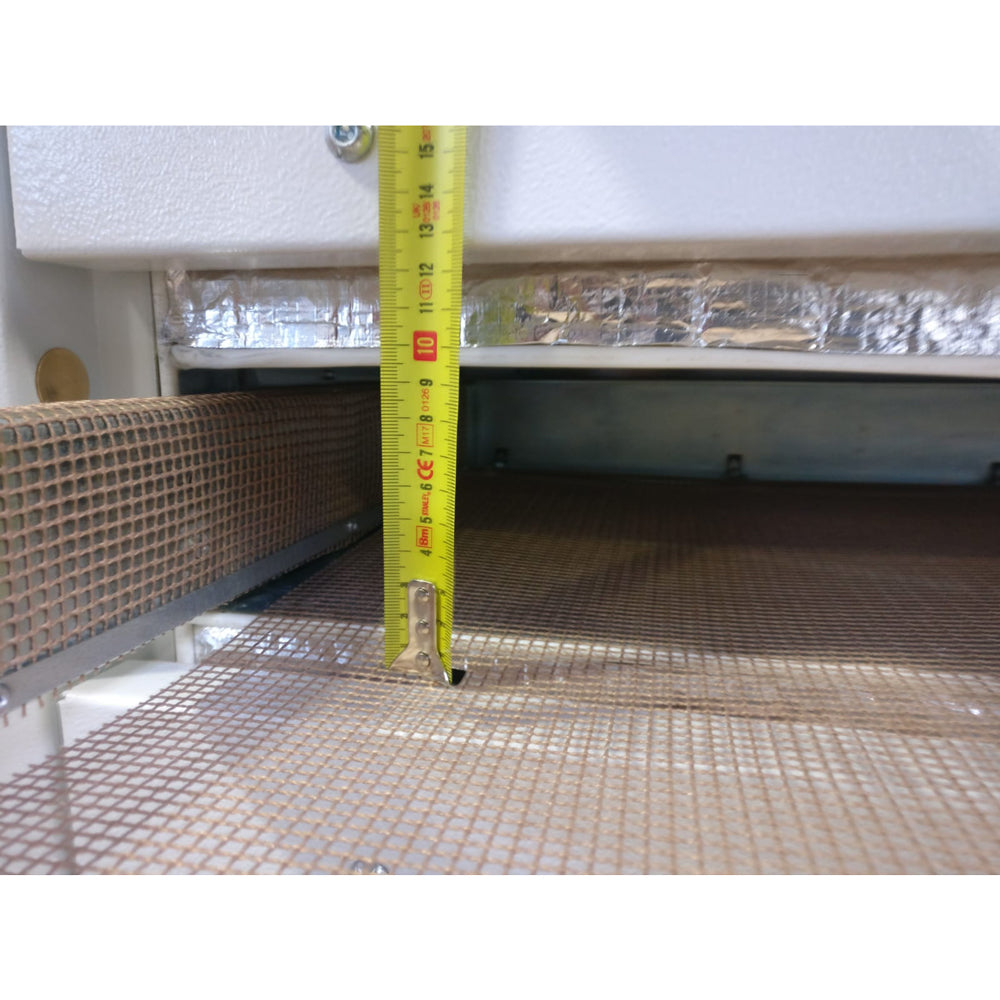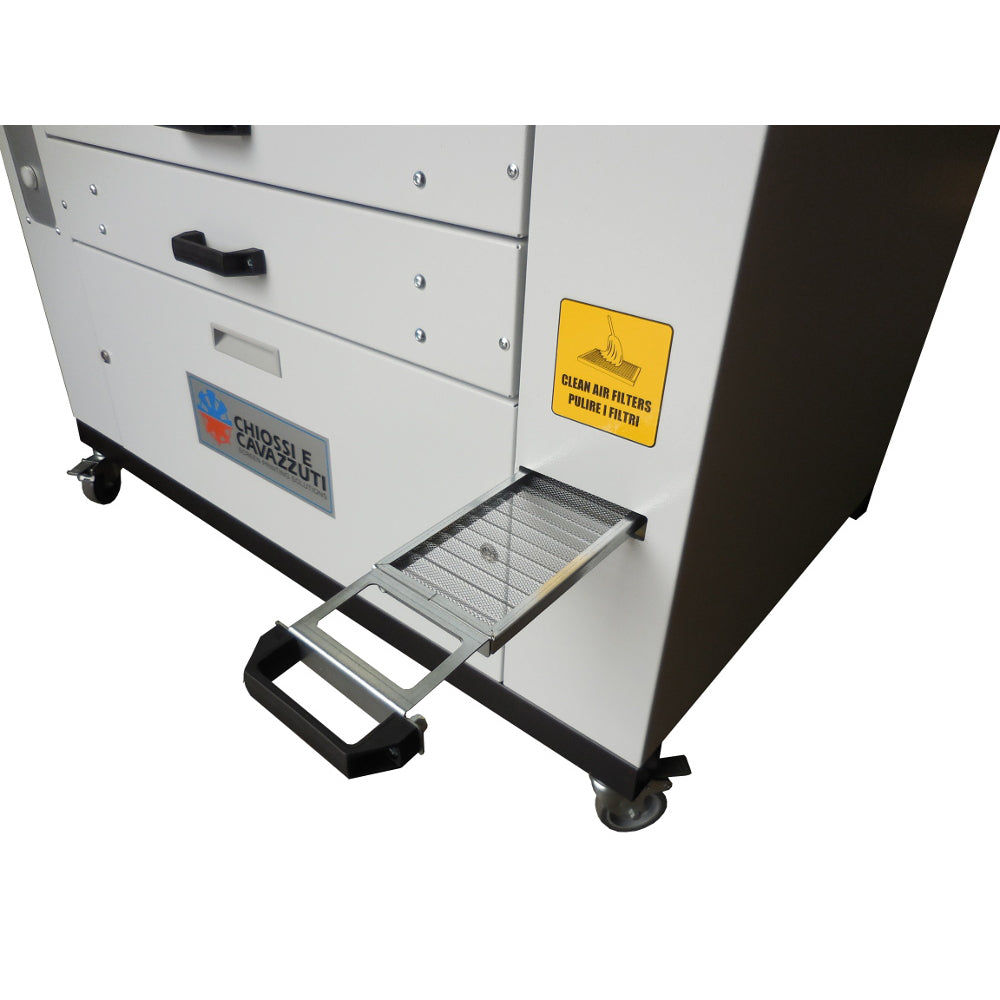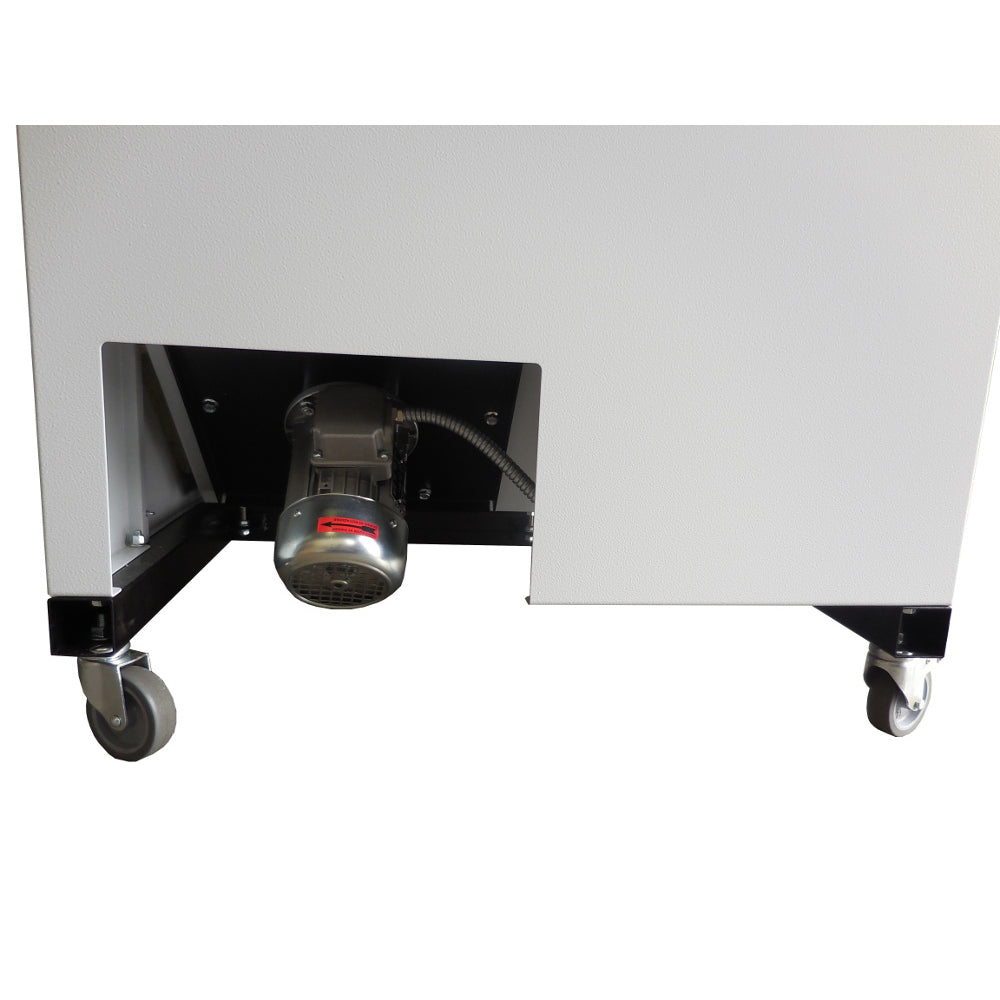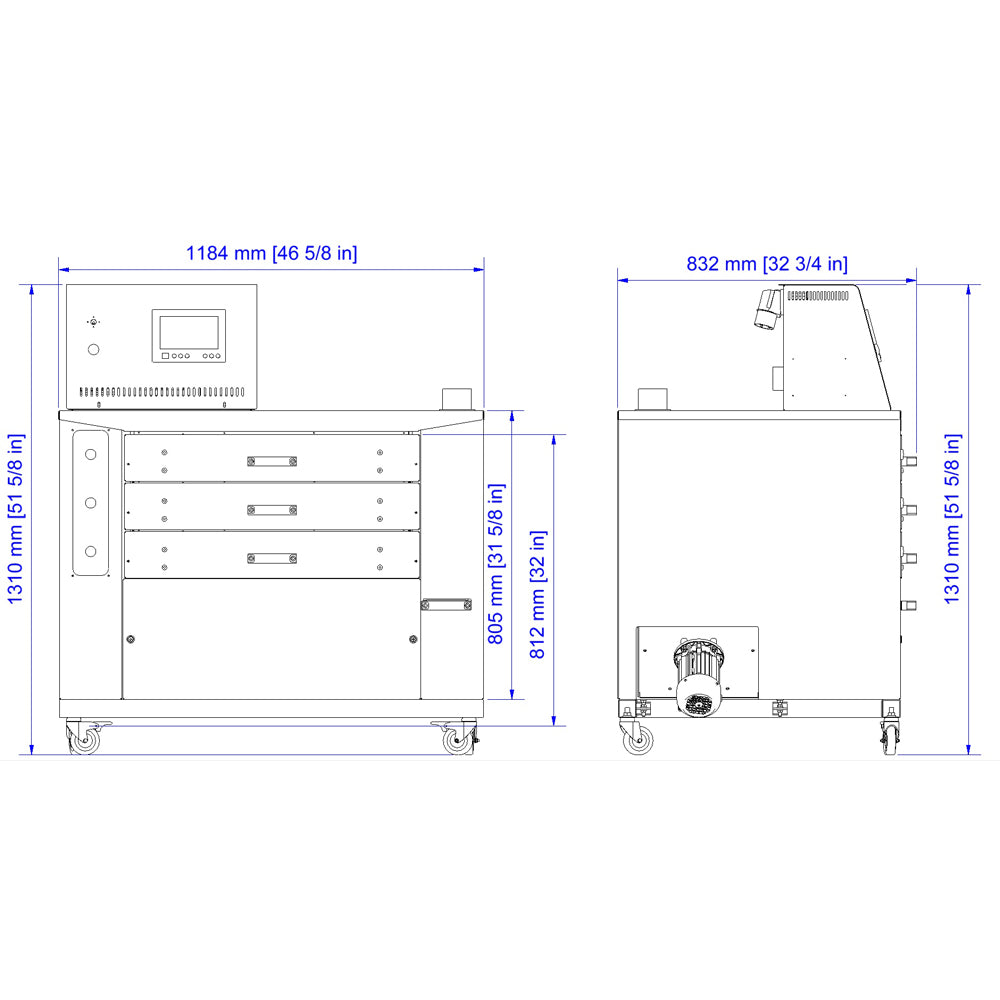 FEATURES

Hourly production is approximately 30 garments with a permanence of 5-6 minutes per drawer.

Suitable for any type of digital machines, its maximum working temperature is 180°C.

Each drawer is independent and equipped with its own timer, indicator light and sound alarm.

It works very well with medium-long drying process thanks to the control of the temperature and its efficient air circulation: for this reason it's perfect for fine fabrics like Lycra, wool, silk and flocked garments.

The air is warmed by electrical heating elements and blown in a vertical convection current in order to be uniform everywhere. More so the filtered air keeps the fan and the conduct clean, improving the efficiency and power consumption of the system. The oven is equipped with exhaust fumes pipe and an heat exchanger.

DiDO Shop dryer introduces a colored touchscreen interface, easy and interactive to use, with important new features like the automatic heating-on and switch-off of the dryer, to minimize the time lost by the operator.
TAKE FULL CONTROL OVER YOUR CURING


User friendly control panel

The latest touch-screen control panel has an easy and intuitive design. Time and temperature control are both processed digitally for precise and fast adjustments. All parameters are displayed clearly for the operator to ensure the correct curing standards are maintained.



3 independent drawers

The DiDO Shop utilises a unique feature of three drawers, each with their own timer, allowing you to cure different garments or inks that have different cure times to each other. The independent drawer timers will provide maximum flexibility, they also maximise production output, no need to wait for the drawer with the slowest cure time.
FEATURES THAT MAKE YOUR LIFE EASIER


Easy access air filters

Air filters are located at the front of the dryer on a pull out tray, very easy to access and clean. No need to worry about down time, you can remove and clean the air filters during production.



Deep drawers

The DiDO Pro drawers have been designed to accommodate a wide range of garments and substrates, allowing the customer to expand into other markets easily whilst offering easy load and unload access. Mesh construction promotes airflow through the drawers resulting in "conveyor dryer results" for the compact dryer market.
ADVANTAGES

Easy And Interactive Interface

Automatic Scheduled Start

Safe Cooling Off And Sleep Mode

Precise Temperature Control

Each Drawer Has Its Own Timer

Drying Process Indicator Light And Alarm

Low Consumption Ideal For Small Business

Compact And Lightweight Structure

Unique And Uniform Air Ventilation

No Need For Filter Replacements
Water-based Digital Ink - A4 print size on T-shirt - Data may change according to fabric material, drying area size, and ink curing requirements.
3:30 minutes curing time: 30-45 pieces/h
| TECHNICAL DATA | VALUES |
| --- | --- |
| VOLTAGE | 230V 1P+N+PE |
| CURRENT | 16 A |
| POWER (max) | 3.7 KW |
| EXHAUST FUMES | 40 m³/h - Ø 80 mm |
| MAX WORKING TEMPERATURE | 180 °C |
| DRAWER DIMENSIONS | 700 x 680 x 90 mm |
| NUMBER OF DRAWERS | 3 |
| DIMENSIONS (depth x width x height) | 1184 x 832 x 1310 mm |
| WEIGHT | 210 kg |
Is the DiDO Shop - 3 Drawer Drying Cabinet right for you?
Enter your info below and a RB Digital sales representative will contact you about adding the DiDO Shop - 3 Drawer Drying Cabinet to your apparel decorating business.