NEW
Regular price
Sale price
$18.00 CAD
Unit price
per
Sale
Sold out
Newly design Towa® L Style metal bobbin case with a slide guide mechanism!

This newly design Towa® has a unique slide guide mechanism that replaces the pigtail. This unique design provides up to 3 times the life expectancy of other bobbin cases. The thread simply slides in through a notch on the side and stays secure. Metal bobbin cases are a necessity for high speed, commercial embroidery machines. Having an extra bobbin case on hand for each embroidery head allows you to set the next bobbin in a bobbin case reducing downtime. It also ensures that you are never without a good working bobbin case.
This new slide guide mechanism replaces the pigtail. Simply wrap the bobbin thread around the side of the guide and slide the thread in. 

Specifications:
Towa® L Style replacement bobbin case
Includes a slide guide (replacement for the pigtail)
Includes an anti-backlash spring (remove for use with magnetic bobbins)
Read more
Read less
View full details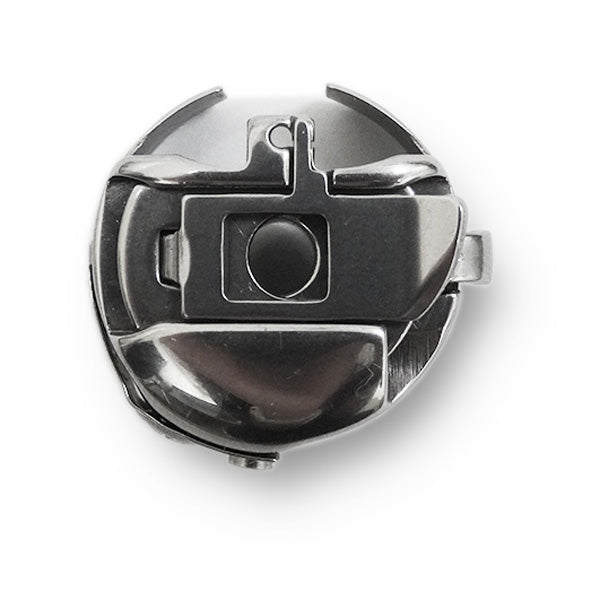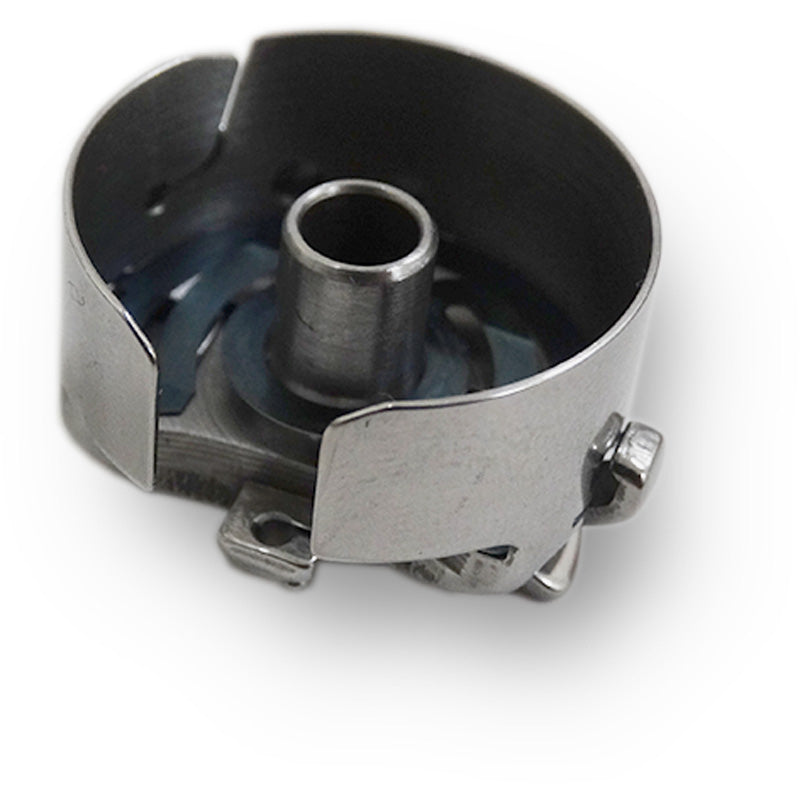 New wider opening at the top
Slide guide mechanism (no more damaged pigtails)
Up to 3 times the life expectancy of other bobbin cases
Reduces embroidery defects
Reduces bird nest
As the thread within the bobbin case gets smaller and smaller, the bobbin itself spins faster and faster. The faster the bobbin spins, the more chance there is of it over-spinning before stopping. This is called "back-lash." As this happens, small loops can appear on the top of your embroidery design. This is especially visible on large fill areas.
Towa® L Style replacement bobbin case
Includes a slide guide (replacement for the pigtail)
Includes an anti-backlash spring (remove for use with magnetic bobbins)