Regular price
$30,000.00 CAD
Regular price
Sale price
$30,000.00 CAD
Unit price
per
Sale
Sold out
The Ace 950 Electric Modular Hot Air Dryer is a new generation of dryers, built and designed with almost 40 years of experience for long lasting and high quality machines, proudly produced in Italy. Specifically designed to cure water-based digital inks, these dryers produce a high volume of forced air circulation which is directed on to the garment. A dedicated air exchange system extracts steam and moisture from inside the dryer, promoting greater air circulation and accelerating the evaporation process of water-based digital inks with unmatched results in the DTG dryer category.
Heavily insulated mineral-wool fibre incorporated in the build results in more efficient curing, less power consumption and a cooler workplace. Equipped with multiple monitoring systems, garments are cured gently and consistently throughout the oven module, allowing you to cure on delicate garments with ease. Each dryer is checked individually before leaving the factory, providing you with peace of mind.
The latest Lcd control panel has an easy and interactive interface design: time and temperature control are both processed digitally for precise and fast adjustments; the automatic cooling off and shutdown can be set to suit different working necessities; dryer internal technical parameters are also displayed.
The entire machine is protected with circuit breakers and thermostats to prevent electrical and heating failures: the digital control panel has also a detailed alarm history chart to improve the safety and the maintenance for extended working periods.
Read more
Read less
This product is typically ready for pickup or shipping within one week, subject to lead times provided by manufacturers.
The Ace 950 Forced Air Conveyer Dryer is a made-to-order product that is only assembled and prepared for shipment after you place your order. Please note that freight costs are not included in the purchase price. After your purchase, we will contact you to confirm shipping details, provide a shipping quote, and give you the lead times from the manufacturer. Upon payment of the shipping invoice, we will arrange delivery as per your preferences. For additional information,
connect with a RB Digital sales specialist today
.
Product Resources
View full details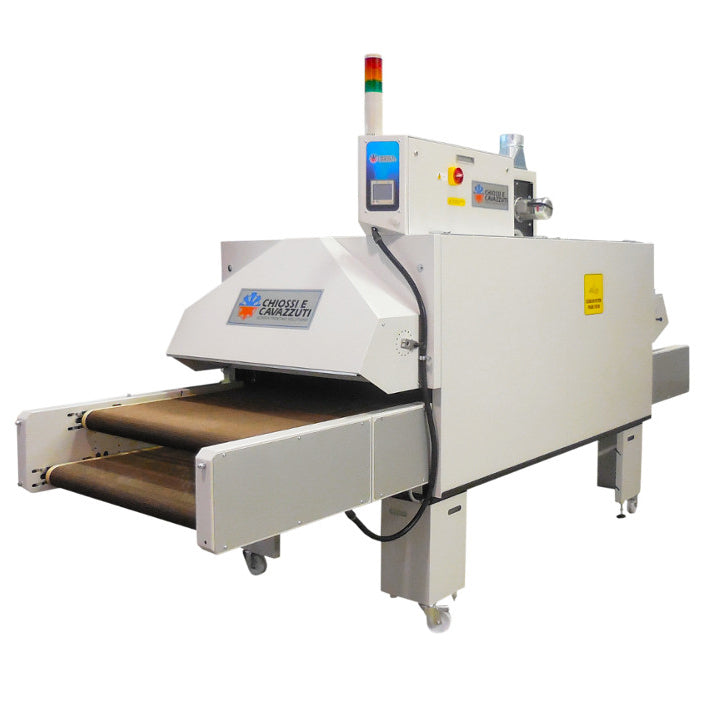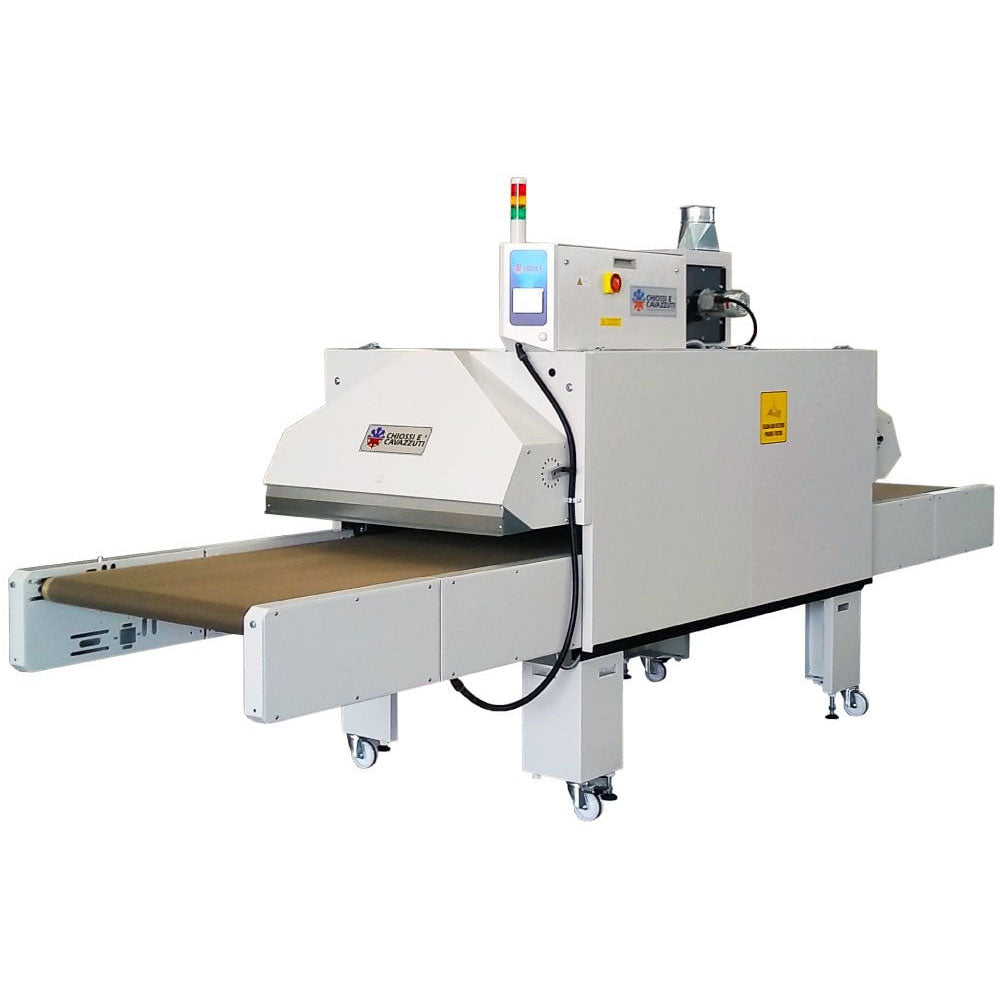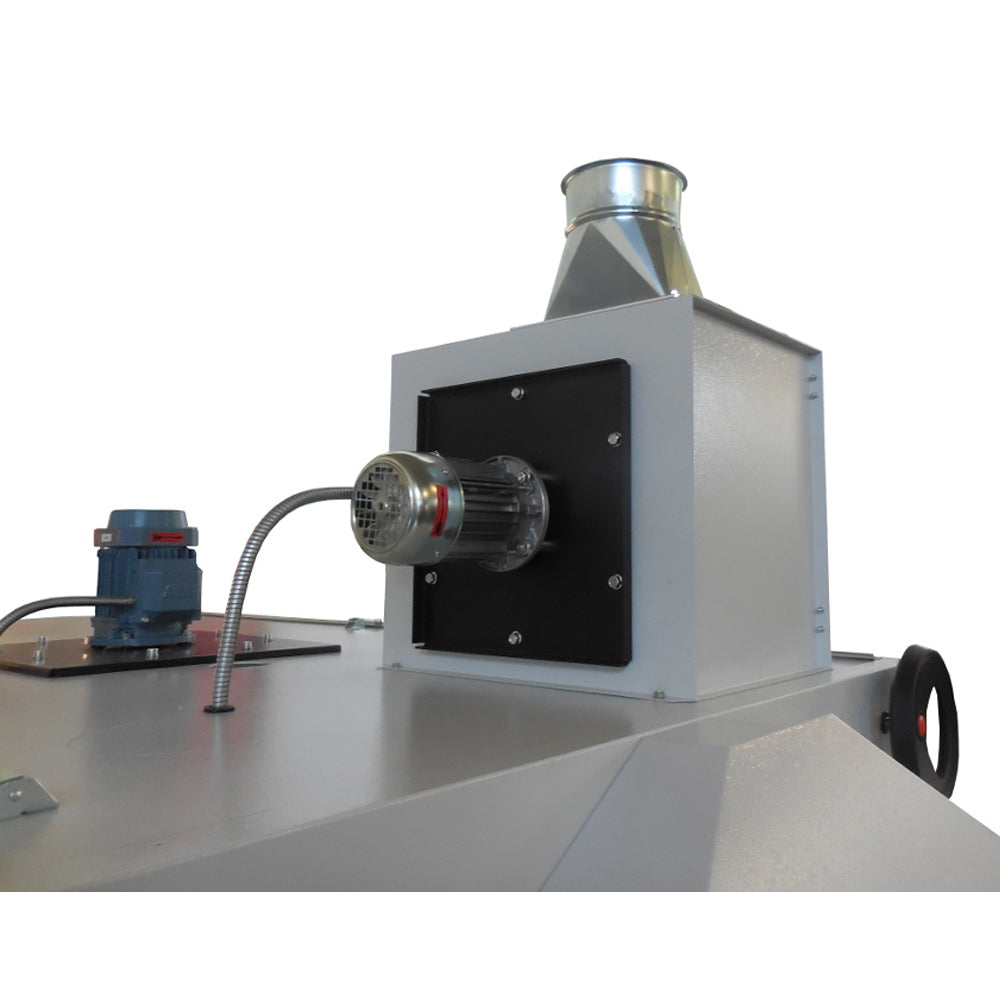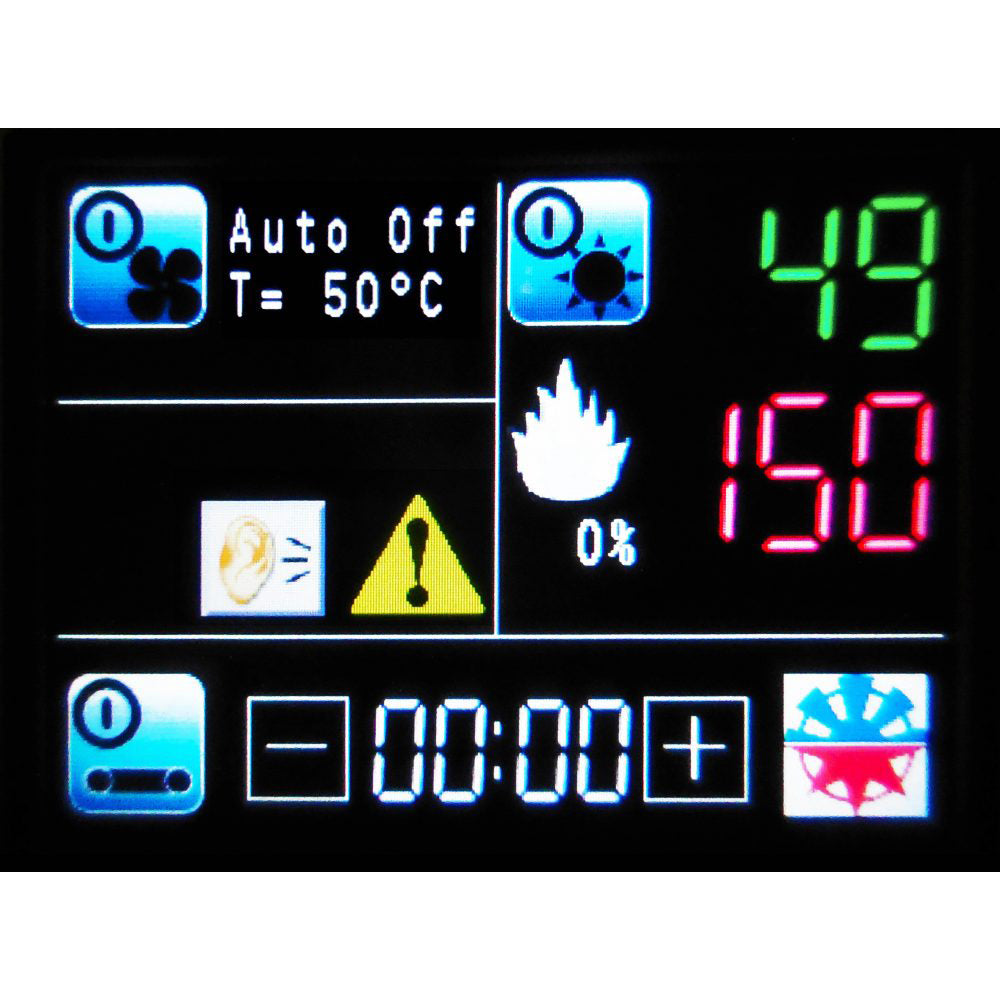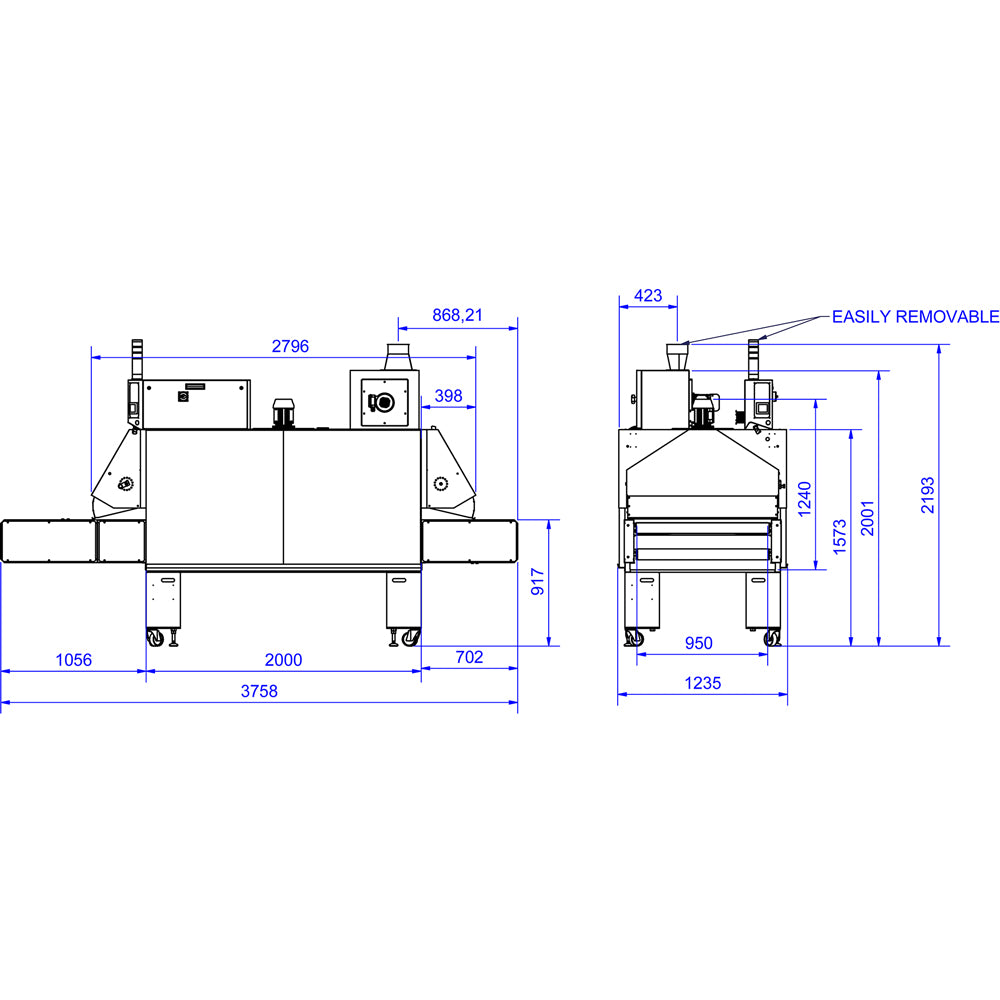 FEATURES

Specifically designed to cure and dry digital printing on fabrics, the massive advantage of these dryers is the high volume of forced air circulation: this facilitates and accelerates the evaporation of water-based digital inks with unmatched results on the finished garment in medium-long drying process.

In the heat chamber the temperature is uniform and constant on both sides and the center, adjusted by a precise thermostat and by a long lasting static relay control system; in this manner the temperature never exceeds the set value, preventing damage even to the most delicate fabrics. The air exchange is adjusted to discharge steam and promote high volume air circulation.

Heavily insulated mineral-wool fiber structure results in a cooler workplace and cool to the touch external skin. Remarkably it reduces both power consumption and heat dissipation.

The returning belt conveyor allows the operator to work without having to change his position; the belt conveyor below works at lower temperatures of about 10-15°C: this improves curing quality and at the same time allows the operator to touch the printed garment without burning risk.

The double belt conveyor configuration allows to operate simultaneously with two independent curing time. Each belt has its own speed control to be adjusted in relation to the ink or garment need.

The Optional Cooling Hood at the outfeed of the Dryer is an effective cooling system to protect both the operator and delicate products from high temperatures, after the drying process has ended.
TAKE FULL CONTROL OVER YOUR CURING



Pro-face control panel

The latest touch-screen control panel has an easy and intuitive design. Time and temperature control are both processed digitally for precise and fast adjustments. All parameters are displayed clearly for the operator to ensure the correct curing standards are maintained.





Height adjustable tunnel

The tunnel height may be adjusted to suit many different types of substrate. Height adjustable gates front and back also serve to reduce energy loss by keeping the heat inside the oven, reducing your running costs accordingly by ensuring maximum efficiency.
FEATURES THAT MAKE YOUR LIFE EASIER



Opening side panels

The interior of the dryer is easily accessible thanks to the opening side panels on the dryer. No tools required, just twist or unclip the brackets and detach the side panel. Complete maintenance procedures with plenty of working room. When you're done, just re-attach the side panel and you're good to go.




Adjustable oven hood

The Ace 950 has an adjustable oven hood fitted as standard, allowing the customer to retain heat inside the dryer and also reduce the volume of fumes escaping the dryer. This results in not only a more efficient dryer, but a safer dryer. With a wide range of movement, the height can be easily adjusted to suit any item being cured.
OPTIONS TO BEST SUIT YOUR BUSINESS





Single belt or return belt

The return conveyor belt is a unique feature that allows a single operator to be more efficient. The cured garment is returned to the start position along a lower belt allowing one operator to handle all operations.






Inlet & outlet extensions

Modular construction allows for extensions to be made to the inlet or the outlet belts, this option can offer ultimate configuration for any business allowing for multiple DTG machines to utilise one single dryer.





Optional cooling bridge

An optional cooling bridge over the outlet of the dryer is an effective cooling system to protect both the operator and the delicate products from high temperatures as they exit the dryer.
Water-based Digital Ink - A4 print size on T-shirt - Data may change according to fabric material, drying area size, and ink curing requirements.
Curing Area: 2000 x 950mm
3 minutes curing time: 180 pieces/h
4 minutes curing time: 140 pieces/h
5 minutes curing time: 110 pieces/h
6 minutes curing time: 90 pieces/h
| TECHNICAL DATA | VALUES |
| --- | --- |
| VOLTAGE | 400V 3P+PE |
| CURRENT | 20 A |
| POWER | 14 kW |
| DRYING AREA | 2000 x 950 mm |
| MAX TEMPERATURE | 180 °C |
| DIMENSIONS (L x W x H) | 3800 x 1250 x 2200 mm |
| WEIGHT | 650 Kg |
| EXHAUST FUMES SPECIFICATION | 180 m³/h - Ø 150 mm |
Is the Ace 950 Forced Air Conveyer Dryer right for you?
Enter your info below and a RB Digital sales representative will contact you about adding the Ace 950 Forced Air Conveyer Dryer to your apparel decorating business.