Regular price
$795.00 CAD
Regular price
Sale price
$795.00 CAD
Unit price
per
Sale
Sold out
Easily hoop t-shirts, polos, bags, jackets, and more with the Mighty Hoop starter kit. Whether you are just getting started in embroidery or have been doing it for years, this kit can help you hoop garments quickly and accurately. Its precise hooping process means the Mighty Hoop starter kit is the perfect accessory for hooping repeat orders or items with the same design placement, like left-chest logos. If you want to embroider chest logos in the same place every time, the HoopMaster station, fixture, and Mighty Hoop can help you do that. All you have to do is attach the fixture to the station, place the bottom hoop in the fixture, thread the shirt, press on the fixture, and just like that, your shirt is hooped. Additionally, the magnetic flaps on the fixture hold your backing in place, eliminating the need for adhesive spray or the use of tape to secure backing material.  
The Mighty Hoop is a strong magnetic hoop, which can be used on almost any embroidery machine. There is no need to adjust the outer ring of the hoop, because it holds the garment with magnetic force, and automatically adjusts for different thicknesses. Mighty Hoops reduce hoop burn, and stress on arms and wrists. You can hoop the impossible with Mighty Hoops, even Carhartt!
What's included in the starter kit:
One HoopMaster Station

Portable Base

T-Square

5.5" Fixture with FreeStyle Arm

One 5.5" Mighty Hoop (For Tajima SAI)
Read more
Read less
This product is typically ready for pickup or shipping within one week, subject to lead times provided by manufacturers.
The 5x5 Mighty Hoop Magnetic Embroidery Frame Hoop Master Starter Kit (For Tajima SAI) is a special order product that is sourced specifically for you after you place your order. Please note that it may take up to one week for the product to be ready for pickup or shipment, depending on the lead times provided by the manufacturer. After your purchase, we will contact you to confirm the estimated lead times.
Product Resources
View full details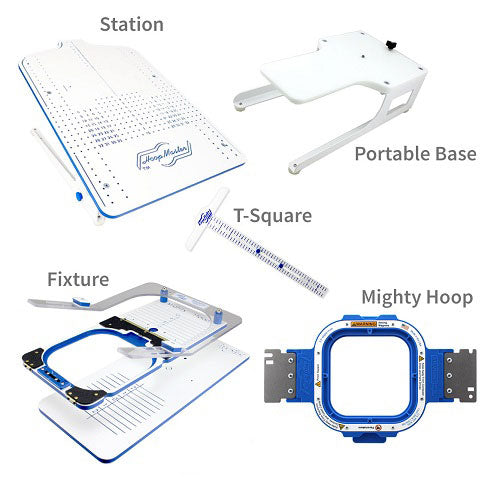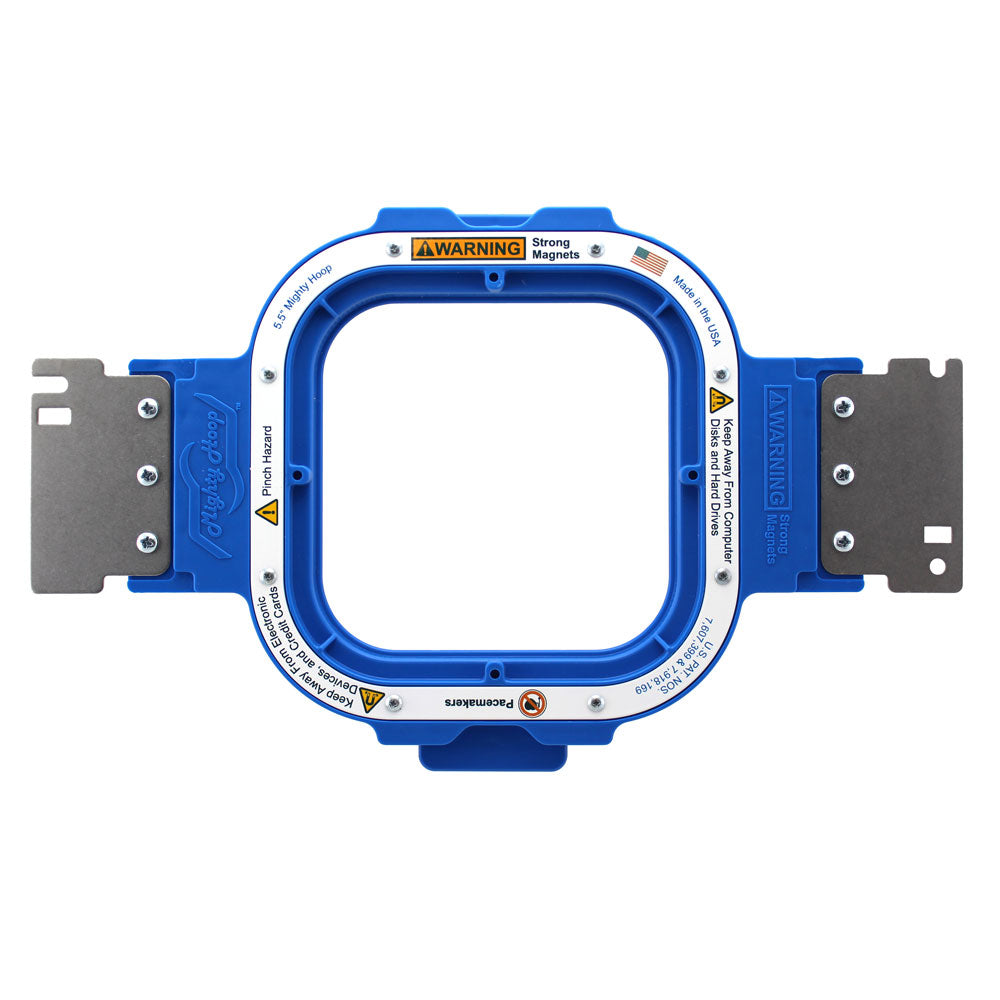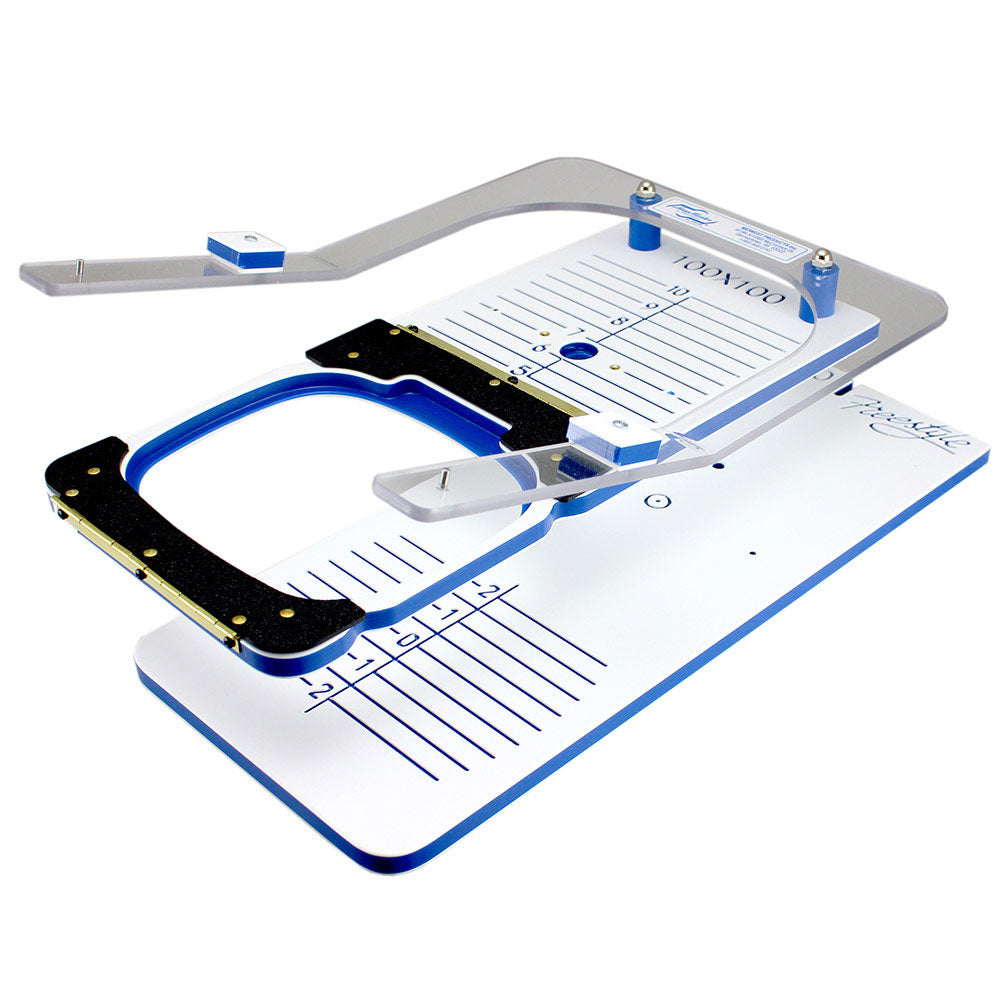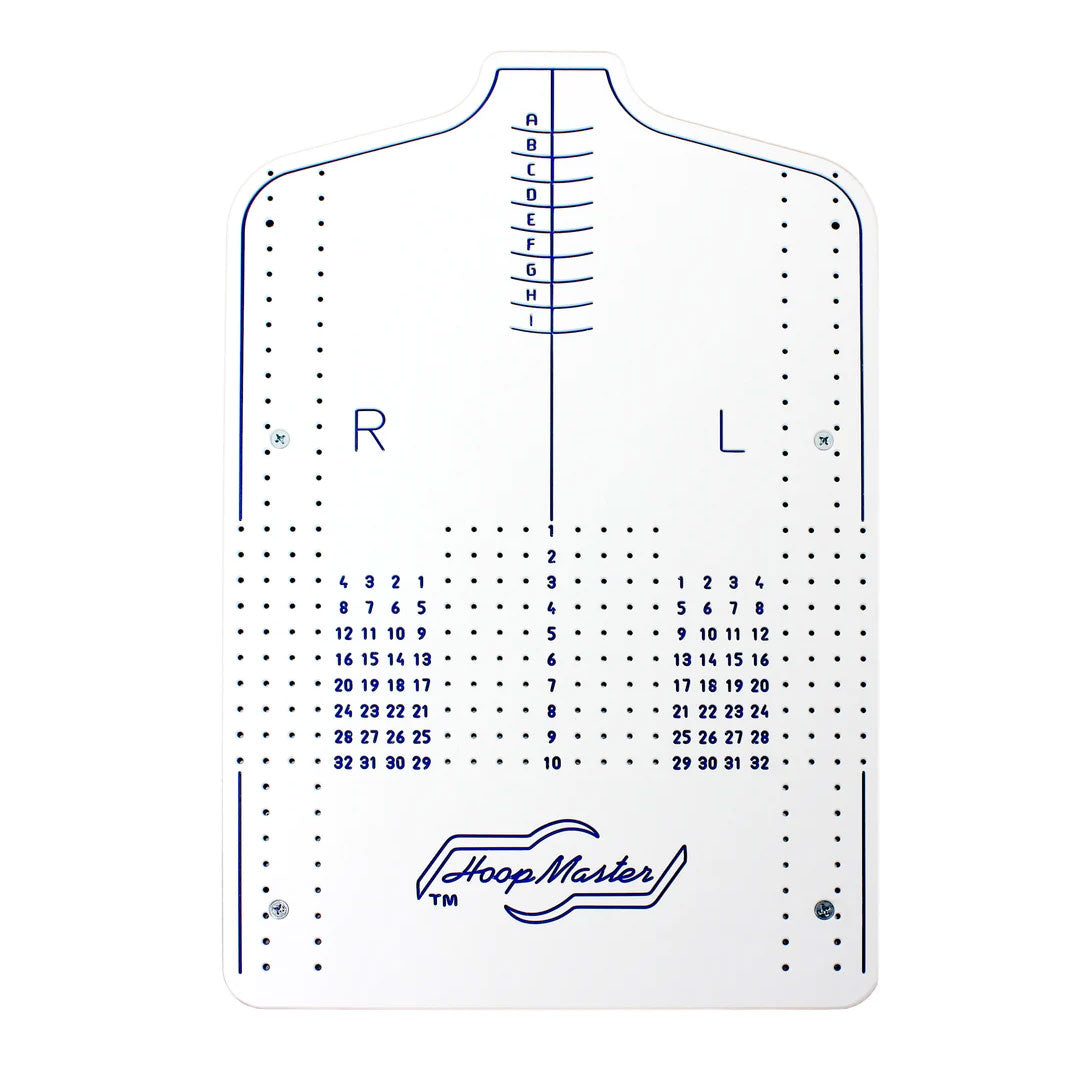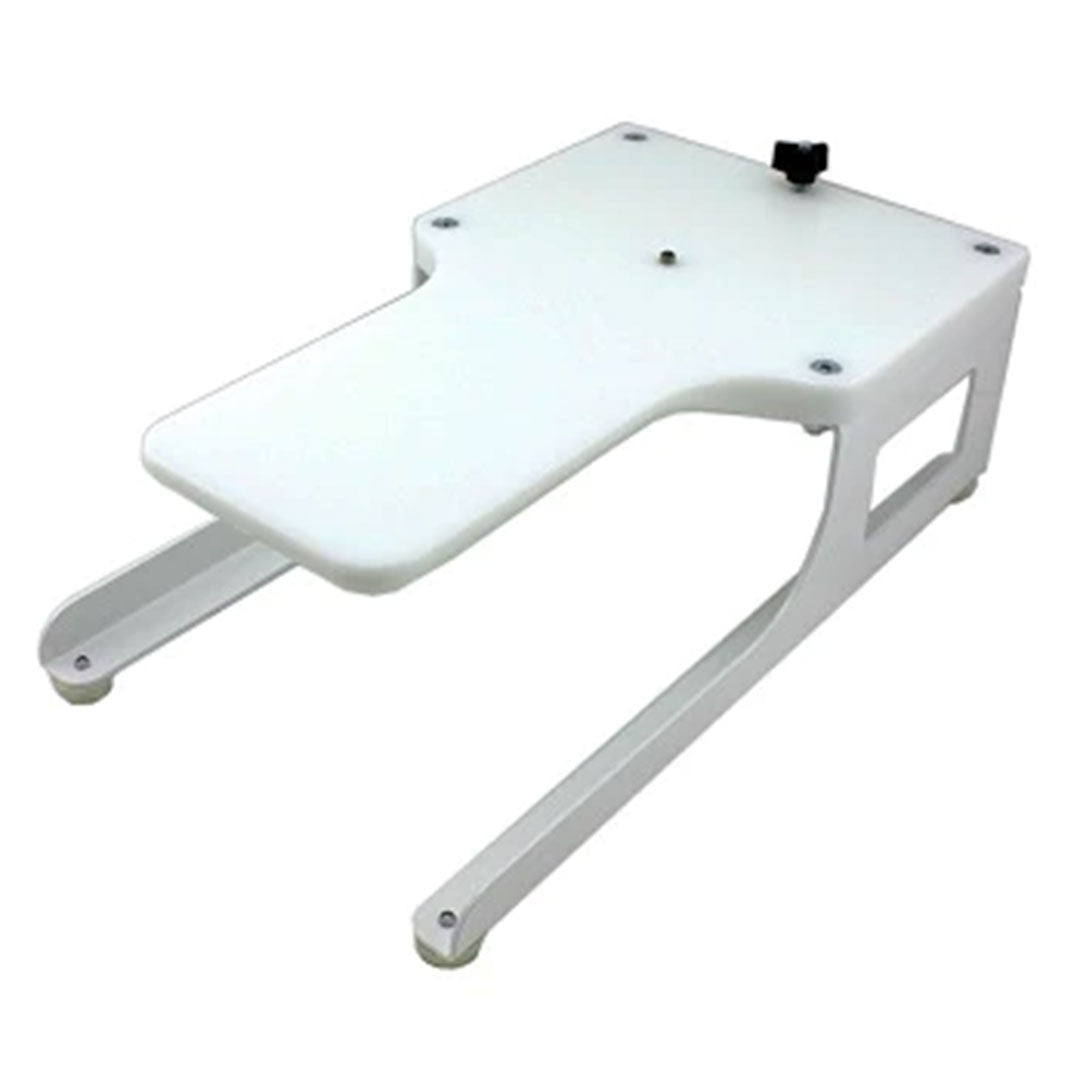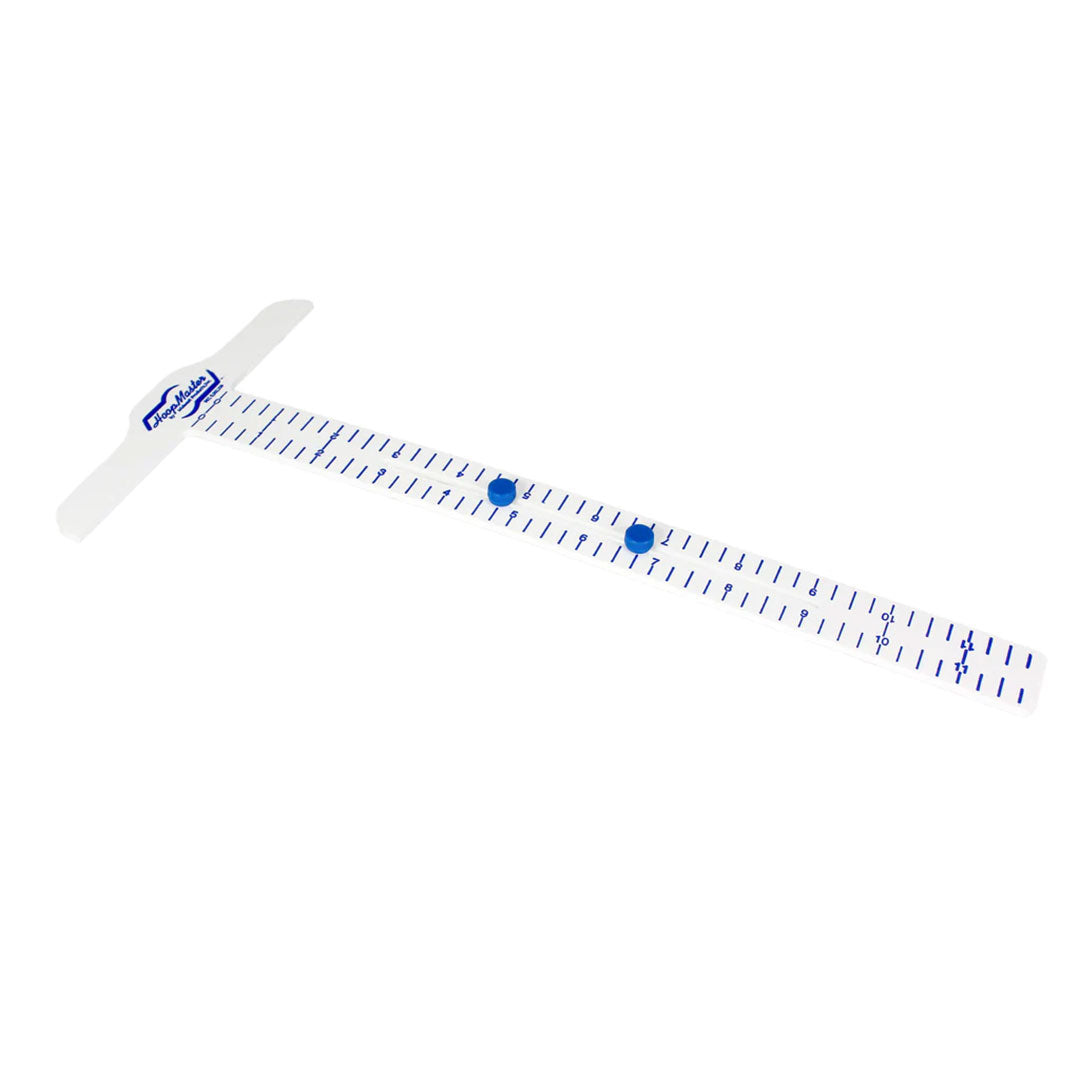 One HoopMaster Station
Portable Base
T-Square
5.5" Fixture with FreeStyle Arm
One 5.5" Mighty Hoop (For Tajima SAI)
Great for hooping t-shirts, polos, bags, jackets, towels, sweaters, aprons, pants, and more.
Helps align and apply Mighty Hoops to garments
Makes the hooping process quick, easy, accurate, and consistent
Hoop garments without having to mark the fabric
Magnetic backing flaps hold your backing in place
Collar markings to line up the collars of your garments
Number and letter grid to set up logo placement
Sizing guide based on the size and gender of the garment
T-Square measures across the item to ensure the design placement is in the middle of your garment
FreeStyle arm helps you accurately hoop smaller items