Regular price
$250.00 CAD
Regular price
Sale price
$250.00 CAD
Unit price
per
Sale
Sold out
The liquid-resistant polymer filter protects the critical downstream HEPA filter from clogging ambient dust and liquid for overload. (The filter life is about 3-4 months based on 8-9 hours a day of usage)
*Note that you must replace both the HEPA filter and the Charcoal filter on the Toyoda Tunnel Shaker.
Read more
Read less
View full details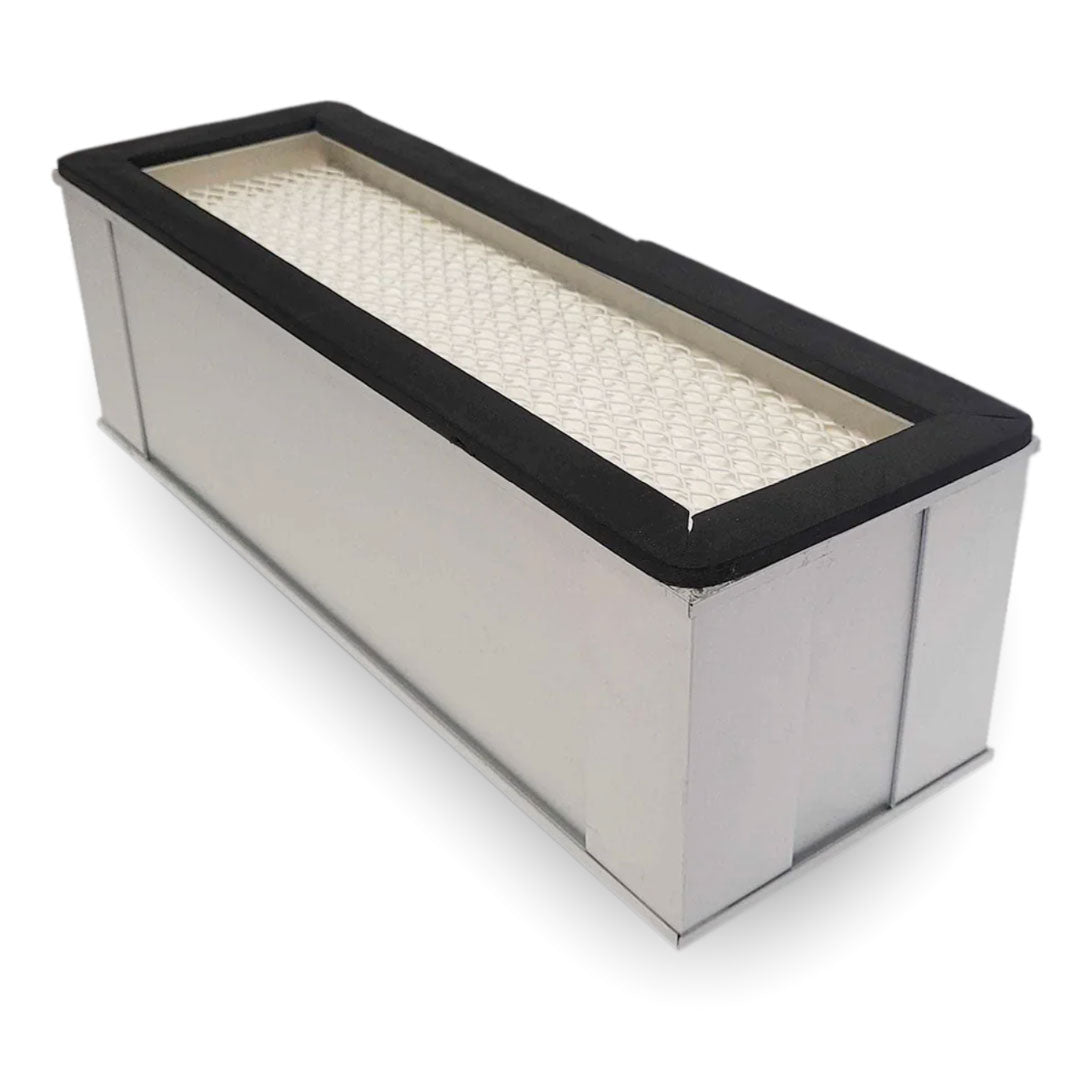 Often Purchased With
Regular price

$300.00 CAD

Regular price

Sale price

$300.00 CAD

Unit price

per
Different processes emit different proportions of particles vs. VOC gases. With individually separated filters, each filter can be replaced when it actually is spent. In contrast, in a combined filter where the HEPA and Charcoal filters are inseparable, the barely used HEPA filter portion may have to be sacrificed because the gas portion is spent (or vice-versa). This is wasteful and less economic.
The process starts with a DTF printer laying down specialized inks onto special plastic PET films. These films are known as DTF Transfer Films. Then, DTF hot-melt adhesive powder, a white granular product, is applied to the printed transfer film. The powder is evenly applied to the film with a powder shaker. The powder only sticks to the areas that have ink on them. The powder shaker literally shakes off the excess powder off the film. The film is then transported into a small curing oven that is used to melt and bind the hot melt powder onto the transfer film. The hot-melt adhesive does not actually release fumes at this stage because of the nature of the thermoplastic adhesives used.
However, the oven boils away the excess liquid from the inks and creates a fog. The dense, oily fog is made up of a concentration of tiny liquid droplets. This is where fume extraction is required. The HEPA and Charcoal filters are specifically designed to capture these microscopic droplets. This is necessary to keep the work environment, product and equipment clean and fog-free.
Once the transfer film is complete with ink and adhesive layers applied and oven cured, a Heat Press is used to transfer the designed embellishment onto fabric or garment without any additional release of fumes.
WORK IN A WELL VENTILATED AREA and use Protective Equipment when working with DTF products and processes as fumes may be hazardous. DTF inks and film require a good humidity environment - over 40% humidity is highly recommended to minimize risk of ink clogs and film buckling.