Capable of printing 120 square feet per hour.
The Toyoda Eagle is a 24″ DTF printer that has a 4 print head design that lays down the colors in a blend of CMYK colors with the first printhead, and then lays down the perfect amount of white underbase on top of the colors in perfect alignment so that you do not have any white peeking out.  The alignment is on the film, rather than on the bumpy fabric of the shirts so it creates a crisp design edge that you can't even get with traditional screen printing.
The Toyoda Eagle also has a heated print path that begins the drying process immediately after the print.  The white ink layer on top will become dry to the touch-ready to receive the specialized powder adhesive coating.
The Toyoda Falcon is the same size (24″ wide) but with a dual head design.
Read more
Read less
View full details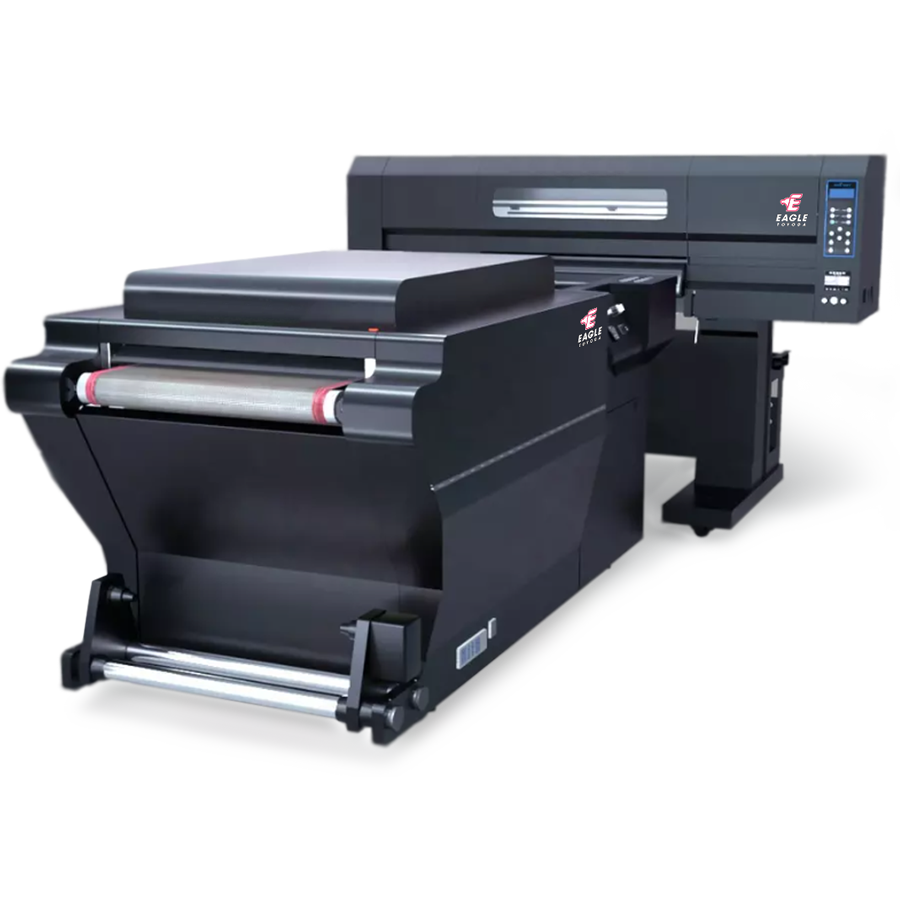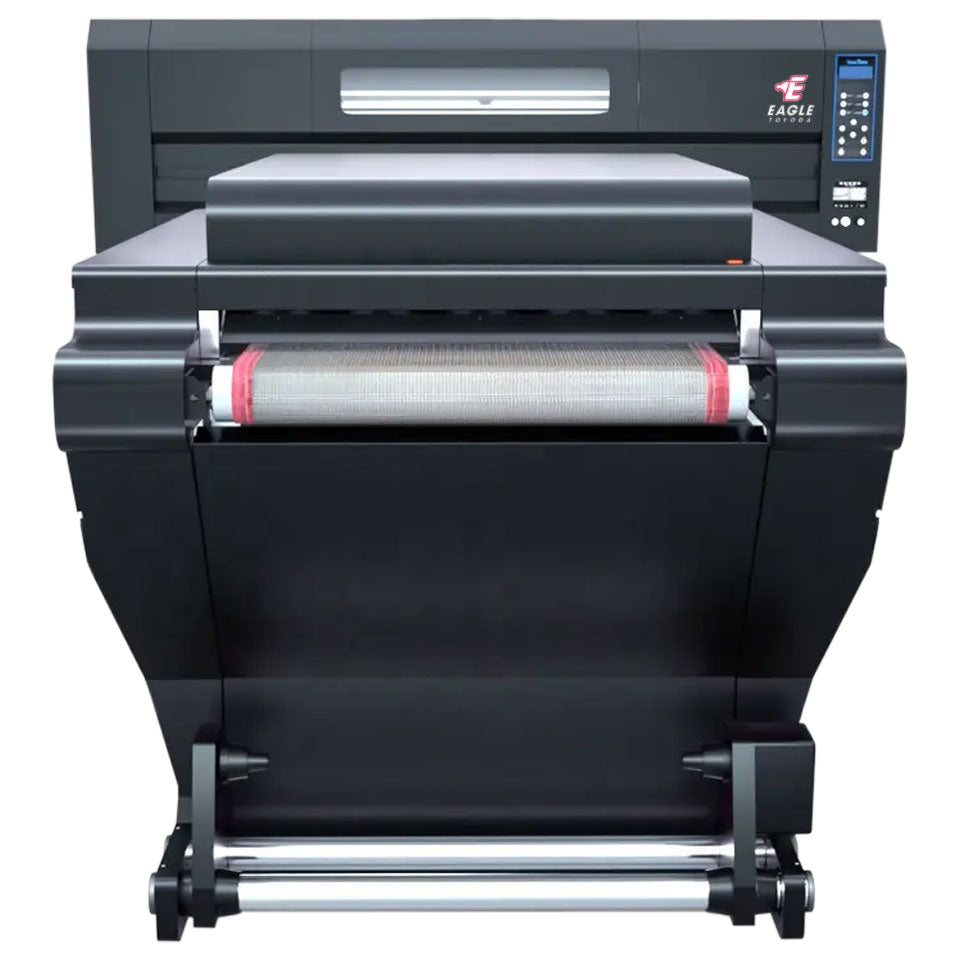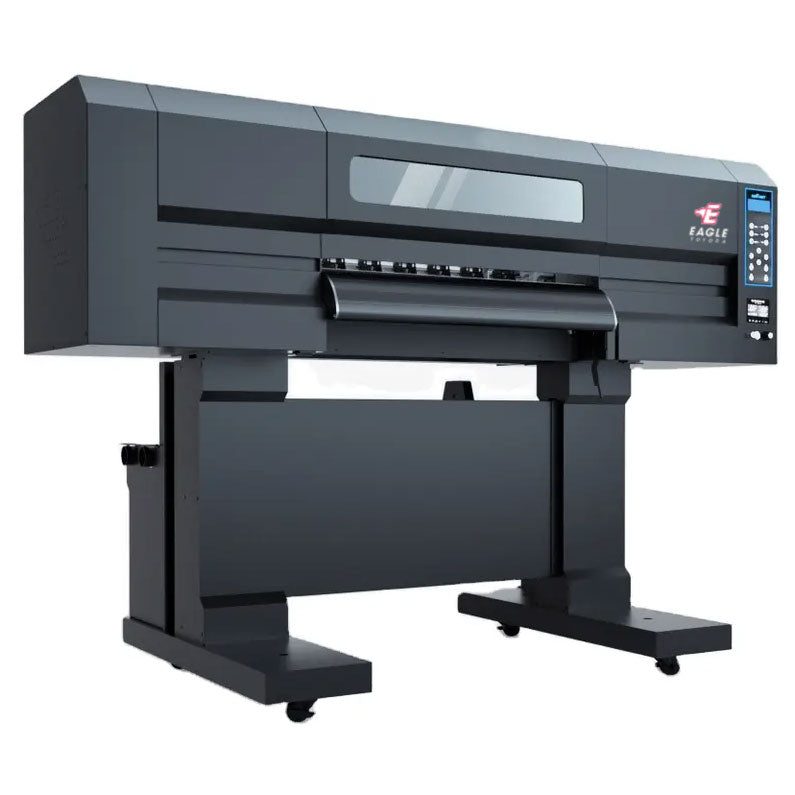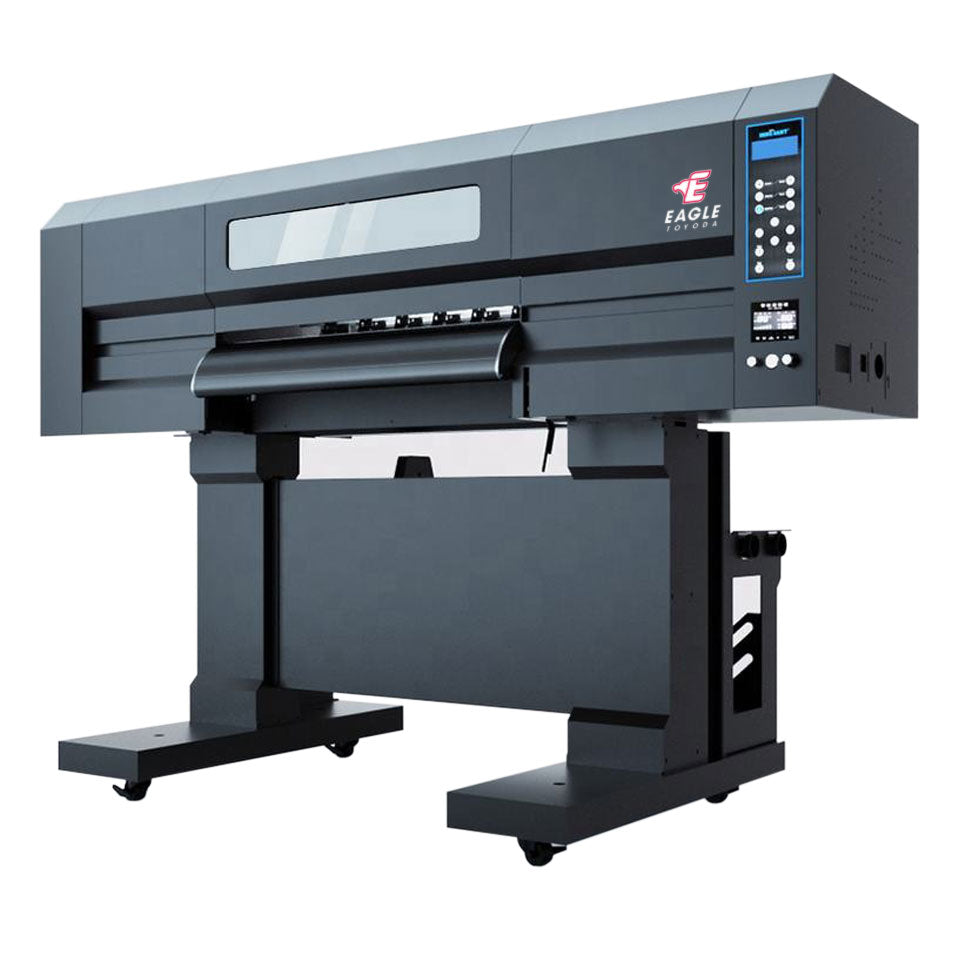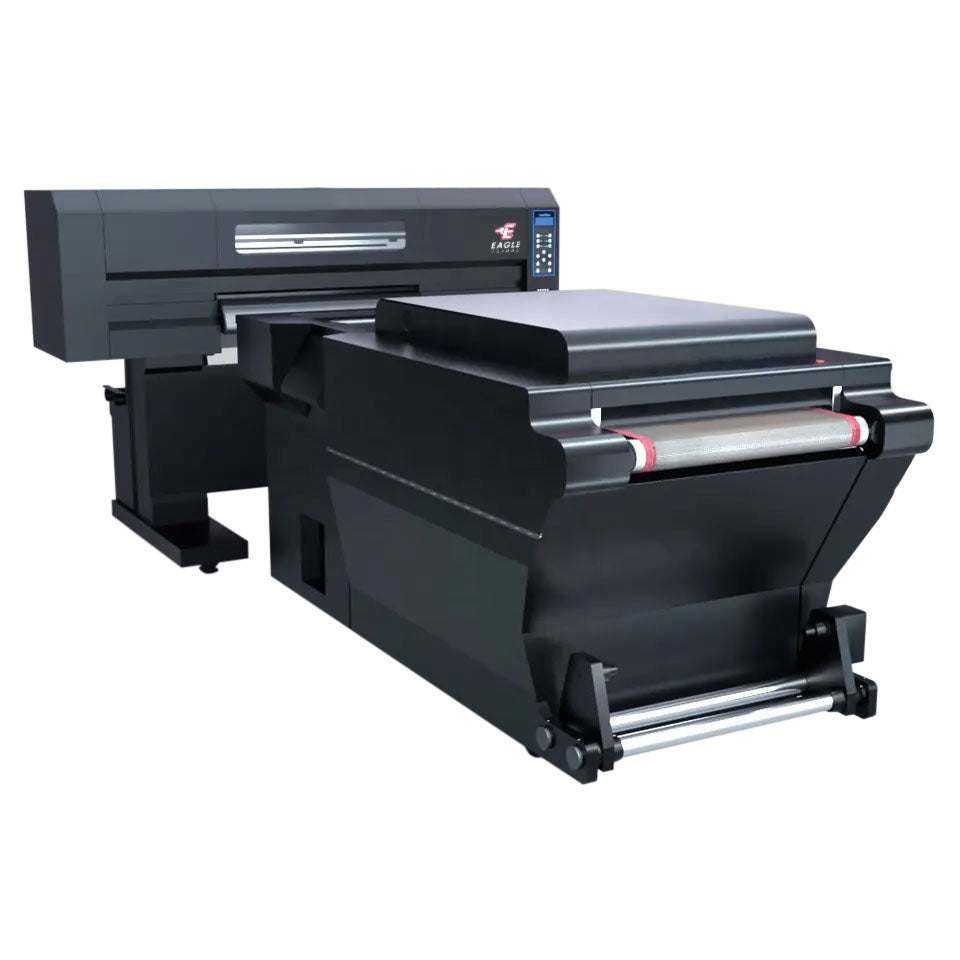 Pigment ink cymkw configuration with bulk system

Auto glue powder shaking with powder return system

24" conveyor belt dryer with vacuum system

Auto take up device

4 print head system with print width of 23.5"

Graphic format: bitmap, tiff, jpeg, eps, pdf

Flexi rip software included, windows system

1 phase 220v, 20a

Operation condition: temperature 15-30 degree c, humidity 50%-70%
The Toyoda Eagle uses translucent PET transfer film to produce brilliant digital transfers. It can make everything from single colour labels to full-sized prints. The PET Film is about 0.75mm which allows for better transfers. The Films used on the Toyoda Eagle are roll fed and designed for a cold peel.

The Direct to Film process has only 2 ingredients to produce transfers. Ink, and powdered adhesive. The powdered adhesive draws itself to the ink and forms a permanent adhesive bond that sticks extremely well to both cotton and polyester fabrics.
Faster production then DTG
Prints on almost all material types
Durability as good as screen printing
HDR Colours and Beautiful Gradients
Transfers are good for up to 6 months
No need to have your DTF printer and production in the same room
Everything you need to get started including support and training
Benefits of DTF over Screen Printing
No Screens to clean
Setup is lightning fast
No need for a darkroom
No need for mixing inks to get the perfect colour
No need for belt/conveyor dryers
Better print quality
No wasted garments because of popped screens
Takes up a fraction of the space
Printer : 79" x 35" x 55"
Applicator : 72" x 40" x 30"
6 months on print heads (Up to 4 print heads)
1 year on parts
Is the Toyoda Eagle DTF Machine right for you?
Enter your info below and a RB Digital sales representative will contact you about adding the Toyoda Eagle DTF Machine to your apparel decorating business.