POPULAR
Regular price
$2,450.00 CAD
Regular price
Sale price
$2,450.00 CAD
Unit price
per
Sale
Sold out
Unleash your Creativity with Tajima DG16 by Pulse
World renowned embroidery digitizing software, with a personal touch. Composer DG16 offers more ways to creatively personalize products than ever before. Composer is the perfect software package that incorporates incredible lettering features, outstanding editing, and automated digitizing functionality.  Easily integrate CorelDraw  or Corel Graphics Suite (see specs for supported versions)  into Composer and see the power of Composer come to life. With over 180 Pulse fonts with detailed individual letter editing at your finger tips.
​

True Type Font to Satin
Convert any True Type font to satin or another available stitch type.
Individual Letter Editing/Colors
Rotate, resize, skew and change the color of individual letters in one text segment.
DrawFusion
Combines the drawing power of CorelDRAW® and DG in one window.
Autodigitizer
Select your preferred settings and quickly convert image files into embroidery.
Adjust Sew Sequence
Click and drag to change the order in which your design is stitched.
Fabric Recipes
Preinstalled settings to maximize the quality of different fabrics.
Read more
Read less
Other Options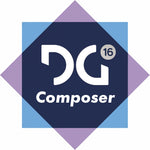 Composer - Tajima DG16 by Pulse
Regular price
$2,450.00 CAD
Regular price
Sale price
$2,450.00 CAD
Unit price
per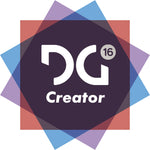 Creator - Tajima DG16 by Pulse
Regular price
$3,500.00 CAD
Regular price
Sale price
$3,500.00 CAD
Unit price
per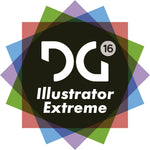 Illustrator Extreme - Tajima DG16 by Pulse
Regular price
$6,200.00 CAD
Regular price
Sale price
$6,200.00 CAD
Unit price
per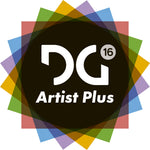 Artist Plus - Tajima DG16 by Pulse
Regular price
$8,700.00 CAD
Regular price
Sale price
$8,700.00 CAD
Unit price
per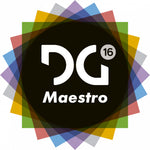 Maestro - Tajima DG16 by Pulse
Regular price
$12,200.00 CAD
Regular price
Sale price
$12,200.00 CAD
Unit price
per
View full details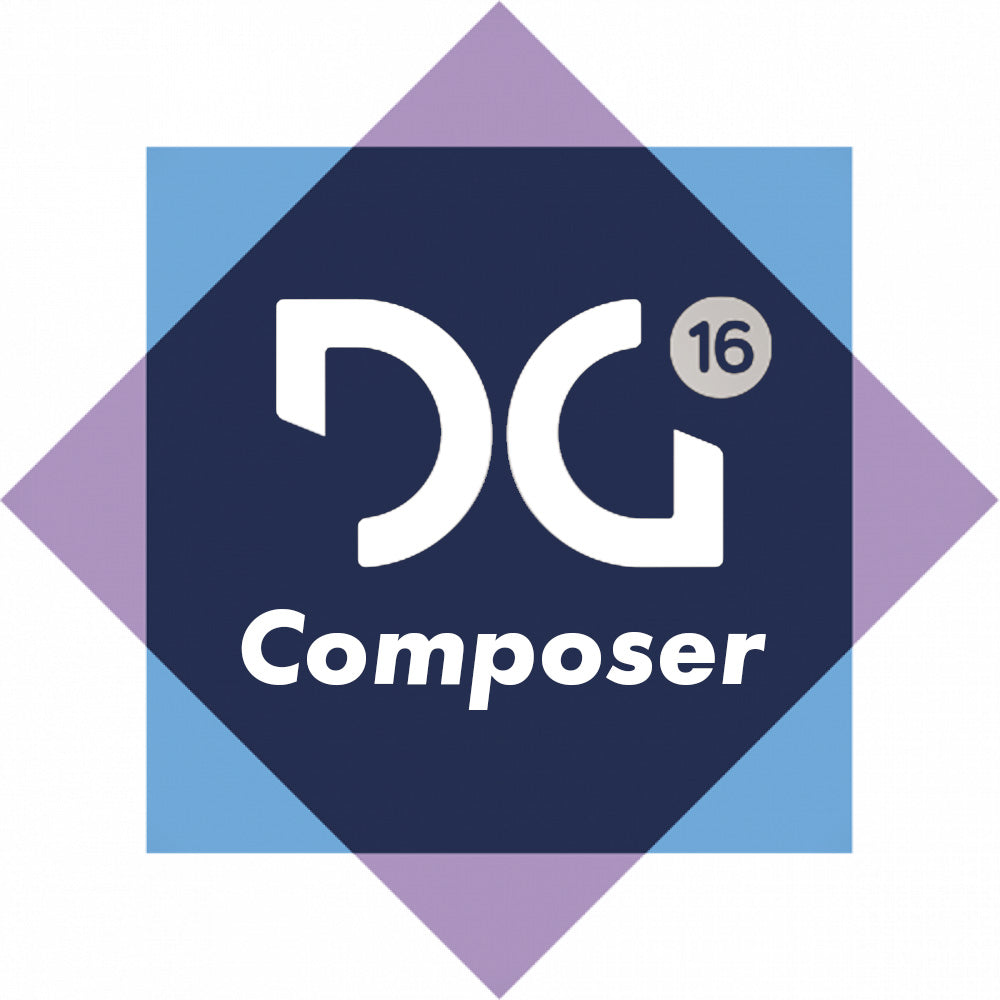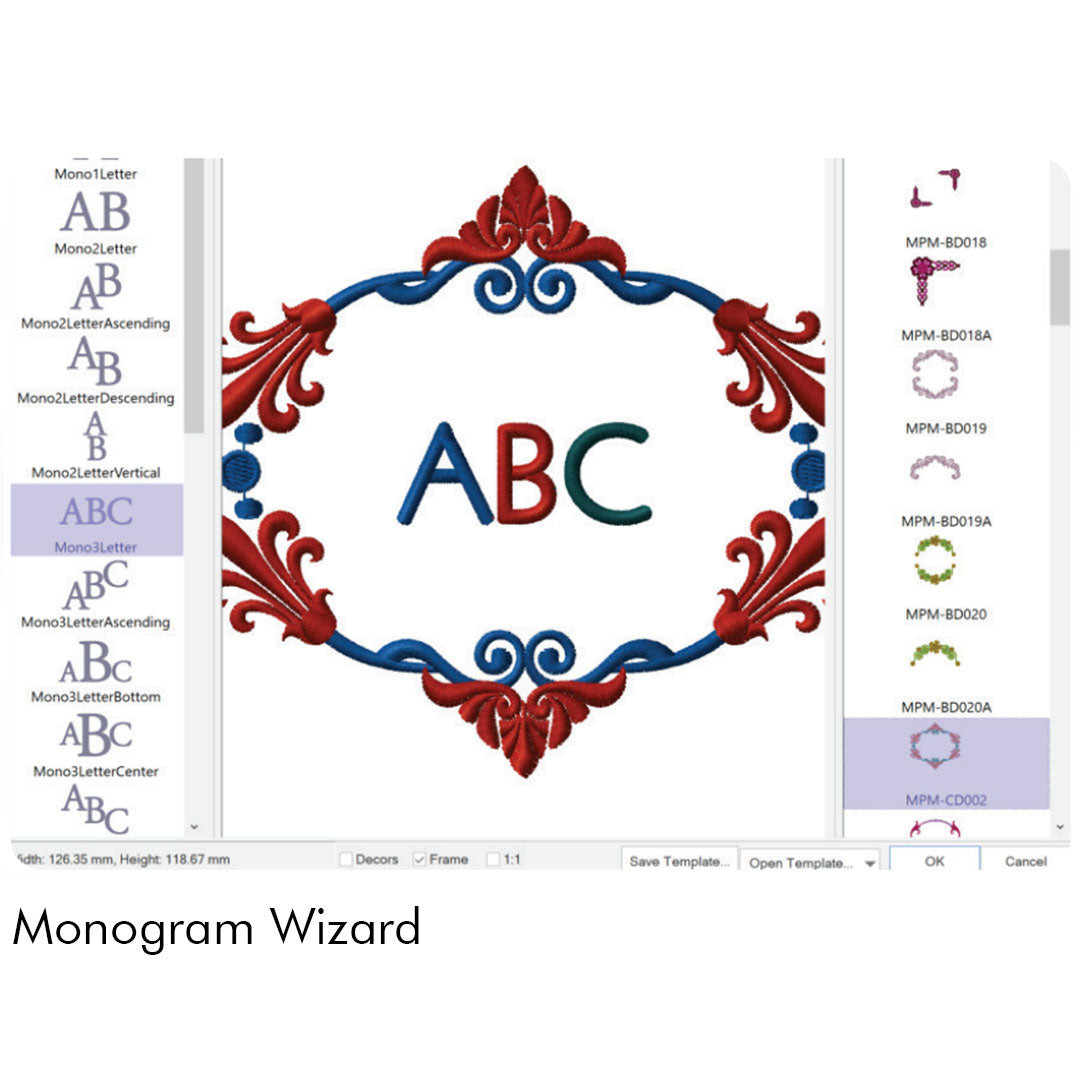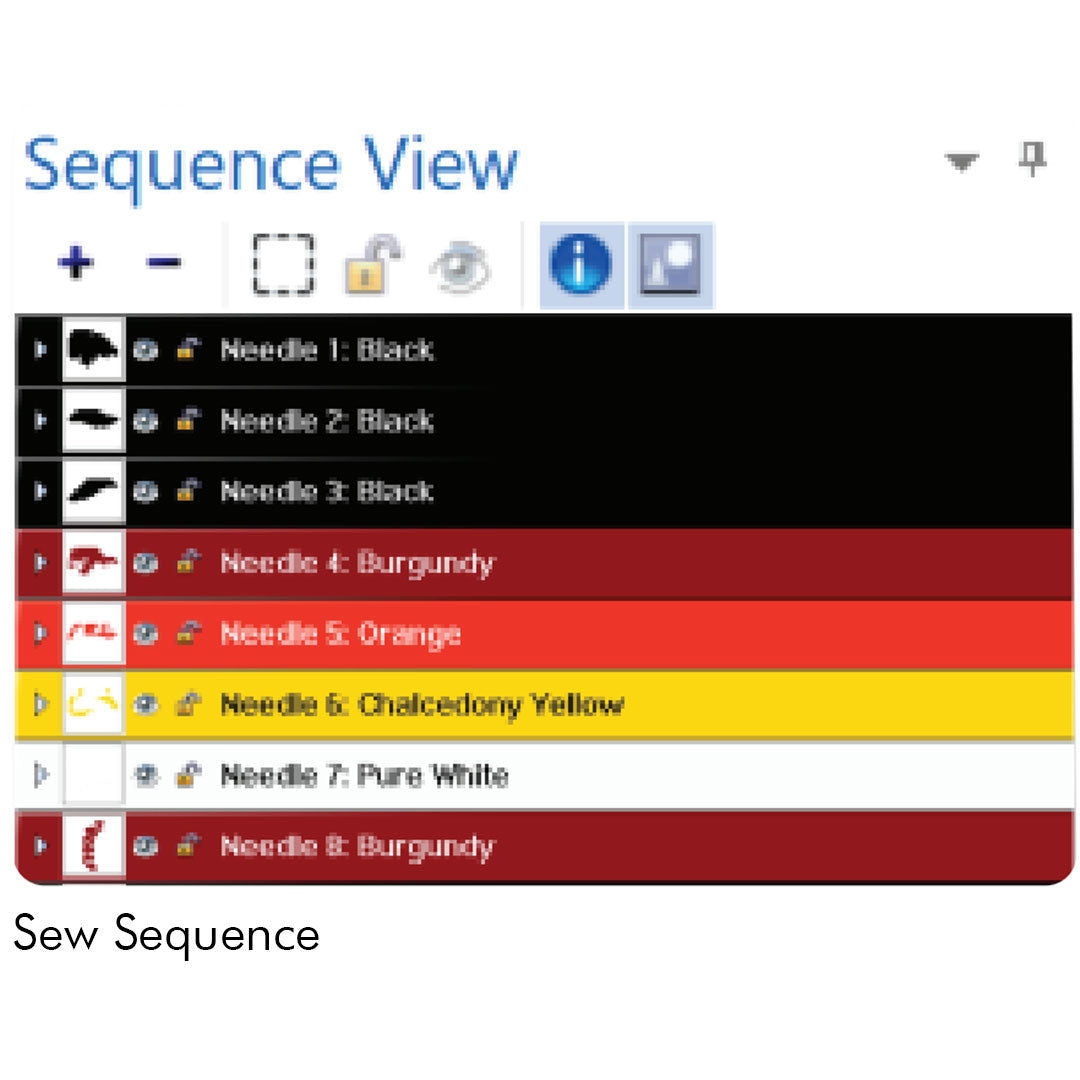 DG16 Levels
Choose the Level that's Right for You

Features And Highlights

Optimized for Personalization

Ribbon Interface
- Simplified user interface showing you only the tools relating to the segment selected.
- Flyout menus to reduce clutter and expand your design area.
- Fewer clicks to get to your desired result much quicker.

Personalization Toolbar
- ColorIT allows for easy lightening, darkening or color tints.
- WordIT transforms a simple shape into an artistic word collage.
- Hundreds of pre-digitized emojis for creative and unique designs.





Increase Your Digitizing Speed

One Click Conversion
- Right click on icons to instantly convert segments to different stitch types.
- Works with all basic and specialized digitizing tools.

Drag Anchor Path
- Quickly edit anchor points, converting vector lines into perfect curves.
- Click and drag paths to achieve results that match your background image.


DG16.5 - Ultimate Machine Connectivity

Multihead Patches Wizard
- Create personalizations more efficiently than ever before.
- Option for Illustrator Extreme and above.

Direct to Machine Folder Option
- New option to send designs directly to the design queue by placing them into a hot folder.
- Read designs directly from the machine panel.

ITM Support
- Support for Tajima's innovative new intelligent thread management system.


Step Up Your Lettering Game

Over 180 Fonts Included
- Digitized by industry leading experts.
- Designed for high volume personalization.
- 20+ fonts specifically designed for small lettering.
- Over 150 additional fonts available as options.
- Sequin, rhinestone, chenille fonts also available as options.

New with 16.5​​
- 5 new expertly digitized standard fonts.
- New and improved TTF to Satin technology.





Multimedia Expression with 16.5

Bead Fill Option
- New functionality to fill a defined area with seed beads.

8 Color Sequin Support
- Get creative with 8 color sequin technology.
How-To & Instructional Videos


The Tajima Software YouTube channel is an excellent resource for individuals interested in learning more about the DG16 software. Their channel features a variety of tutorial videos that walk viewers through the various features and functions of Tajima's DG16 embroidery software. From beginner-level guides to more advanced techniques, the Tajima Software YouTube channel provides a comprehensive overview of how to use this powerful embroidery design software. The videos are well-produced and easy to follow, making it easy for viewers to learn at their own pace.
Fonts


Tajima DG16 by Pulse offers an extensive collection of professional-quality embroidery fonts. Whether you're adding lettering to an existing design, or digitizing a logo, you will find what you need from Pulse's hundreds of exquisite fonts. Each DG font has been expertly digitized with satin or run stitches to create flawless lettering. These fonts are scalable and include a myriad of special and international characters to be easily customized for any design.
Available in all levels of Tajima DG16 by Pulse software:

Over 180 high quality fonts with closest point connection.

Merge embroidery designs with advanced lettering and monogramming.

One design window with outlines and stitches using the powerful .pxf format.

Open and save to all popular embroidery formats.

Direct connection to Tajima, Barudan, Brother, SWF and ZSK embroidery machines.

Exclusive support for Tajima LAN-enabled embroidery machines.

Customized settings recipes for sewing on specific fabrics.

Edit designs by resizing, rotating or skewing.

Stitch by stitch editing.

Printed worksheets with barcodes and design information.

Draw Ribbon navigates a realistic simulation of stitches.

Increase production efficiency with barcoding and Design Spooler.

Multiple thread palettes that are customizable.

Exclusive access to PulseToday page.

Extensive hoop library.

Real time machine status and production reporting.

DrawFusion with CorelDRAW®.
Create, Manage and Browse Designs
Constant access to all your designs from any mobile device

New Online Designer
Edit your designs from your mobile device

Monitor Machine Status
Keep an eye on your production floor from anywhere

Share Designs on Social Media
Share your designs directly on Facebook and Pinterest

Send Designs to Machine
Send a design straight to your embroidery machine from PulseCloud
Only Tajima DG16 by Pulse provides exclusive support for Tajima LAN-enabled embroidery machines including displaying messages on the controller and setting the maximum machine speed. You can send designs to the machine without the need to manually program the needle sequence.

Why Network Your Machines?

- It's faster, significantly reducing downtime between jobs
- Increase productivity and efficiency
- All your designs are available in one place
- Secure and backup your designs
- Machine frame moves to correct position automatically
- Display instructions on the control panel screen Machine speed and needle bar order set automatically from the design
- Download the next design in the queue automatically
- Real time production status
- Analyze efficiency of operators, machines and designs
- Eliminate use of Diskettes or USBs for design transfer

Barcode Scanning
Design transfer and networking is even more efficient with a barcode scanner. Implementing a barcode scanning system for loading designs will save time and reduce production errors. You can pull designs directly from a folder, or print a page with many barcodes for mass personalization projects.

Sequin

Make your sequin design unique with 12 different sequin styles and a variety of settings to determine the size and spacing of sequins. Sequin enthusiasts will enjoy the set of 4 specially punched sequin fonts (2 block and 2 script). Add automatic borders to create interesting effects and redefine your sequin lettering. Sequin fill will take the outlines you draw and automatically and intelligently fill them with sequins while preserving holes. This can be used with wave fills for a stunning sequin effect.


Chenille

With the Chenille option you can apply lattice, spiro, moss or chain walk to any segment and quickly transform it into creative chenille embroidery. Automatic sequencing of chains and mosses for shapes with holes minimizes travel stitches and cleans up your design for optimal machine operation.


Taping, Cording, Coiling

Taping, cording and coiling are unique embroidery effects created using special embroidery heads available only on some Tajima machines. The embroidery head will twist the upper and lower threads together to create a special coiling stitch. These effects have been made easy with DG16, eliminating hours of manual effort. No need for detailed stitch editing to set up machine commands, now you can work in outline mode instead.


Seed Beads

This new method of decoration is becoming very popular, very quickly. Users with the Seed Bead machine attachment and software option will be able to create expressive designs by placing beads in a variety of styles and positions. The Seed Bead tool's functionality will be familiar to those that already work with Sequin tools.


Rhinestone

With DG16, you can take your favorite images and embroidery files and place rhinestones over the design elements. Place rhinestones over the background of your favorite photograph or bitmap images to give them a radiant effect.


Laser Appliqué

Use laser applique to create complex designs in less time and with greater accuracy whether you need really intricate patches, complex appliques in multiple colors or small lettering. Your embroidery design is sewn by the machine and then the laser will accurately cut the applique fabric without affecting the base garment.
Tajima DG16 by Pulse is a 64-bit application and requires 64 bit Windows 10, 8.1, or 8.
Tajima DG16 by Pulse is not supported with MAC OS or any tablets. 32-bit operating systems and older operating systems such as Windows XP and Windows Vista are not supported.
Please review the minimum recommendations below, increasing RAM memory and/or processor speed will improve your system performance.
64-bit 3.0 GHz Quad Core Genuine Intel Processor
Microsoft Windows® 7 (64-bit), Windows® 8 (64-bit), Windows® 8.1 (64-bit) or Windows® 10 (64-bit)
Video Card: A video card memory minimum size of 2GB and best of 4GB Ram video card size
Monitor with 1024x768 (4:3) video resolution with 16-bit color display (or higher)
CD-ROM drive
8 GB RAM - better choice 16GB or above- other program memory requirements should be taken in to consideration for appropriate RAM memory.
Minimum 2 GB hard disk drive space available
Mouse (three-button is preferred for digitizing)
At least one Universal Serial Bus (USB) Port
A LAN (Local Area Network) connection
Additionally, an internet connection is required for access to PulseCloud services and Pulse Start page
DrawFusion feature supports CorelDRAW® X7 and Graphics Suite 2017, 2018 & 2019