Regular price
$4,075.00 CAD
Regular price
$4,795.00 CAD
Sale price
$4,075.00 CAD
Unit price
per
Sale
Sold out
 Sale price includes the following discounts:
$390.00 Epson Rebate
Note: Installation from RB Digital is not necessary or provided. Please call for any assistance. 
The 24-inch Epson SureColor® P7000 and 44-inch SureColor P9000 printers are the worthy successors to the revered Epson Stylus Pro 900 Series.
Designed for professional proofing and photographic applications, they incorporate our latest imaging technologies – including an exotic Epson PrecisionCore® TFP® print head, along with our unique Epson UltraChrome® HDX ten-color pigmented ink set – which now includes an all-new optional Violet color for up to 99-percent PANTONE® FORMULA GUIDE solid coated color matching – perfect for the demanding requirements of package proofing.
With advanced media handling options from cut sheet to roll, from plain papers to photographic, fine art, and even 1.5 mm thick poster boards, the new Epson SureColor P-Series continues to redefine the state of the art in wide format photographic imaging applications.
All-new Epson UltraChrome® HDX 10-Color pigment ink
Latest PrecisionCore® TFP® print head
Professional roll and sheet media handling
Powerful controller on-board and Gigabit Ethernet
Optional Internal Print Server for higher productivity
Optional Epson SpectroProofer, in-line spectrophotometer
Note: This printer is designed for use with Epson cartridges only, not third-party cartridges or ink.
Read more
Read less
This product is typically ready for pickup or shipping within one week, subject to lead times provided by manufacturers.
The Epson SureColor P7000 24-Inch Photo Printer is a made-to-order product that is only assembled and prepared for shipment after you place your order. Please note that freight costs are not included in the purchase price. After your purchase, we will contact you to confirm shipping details, provide a shipping quote, and give you the lead times from the manufacturer. Upon payment of the shipping invoice, we will arrange delivery as per your preferences. For additional information,
connect with a RB Digital sales specialist today
.
View full details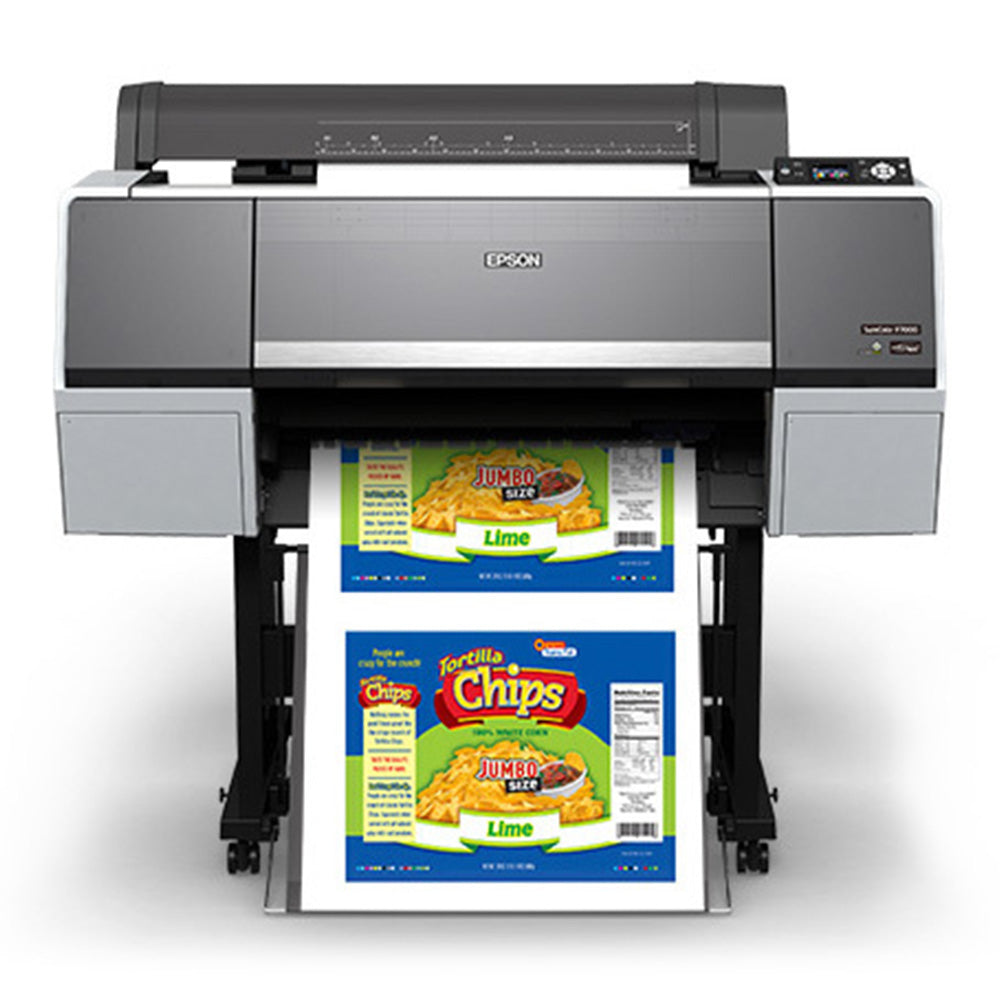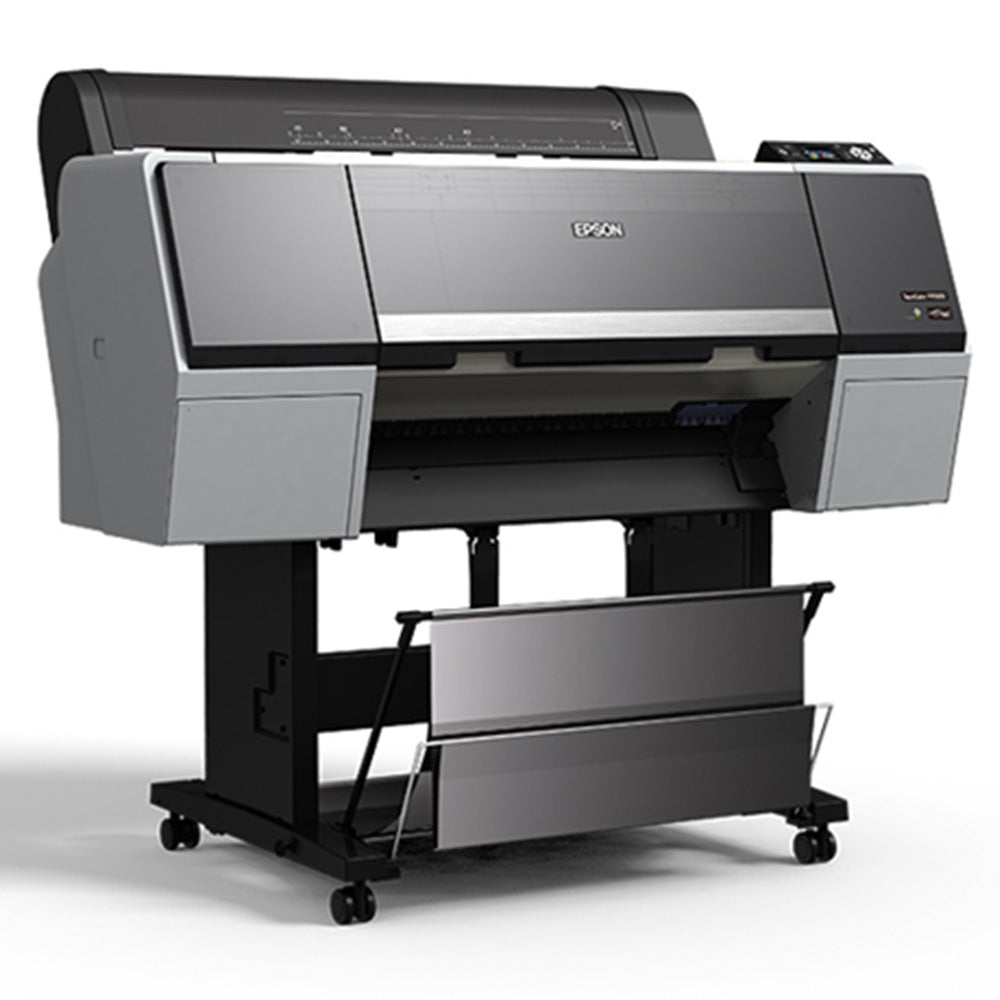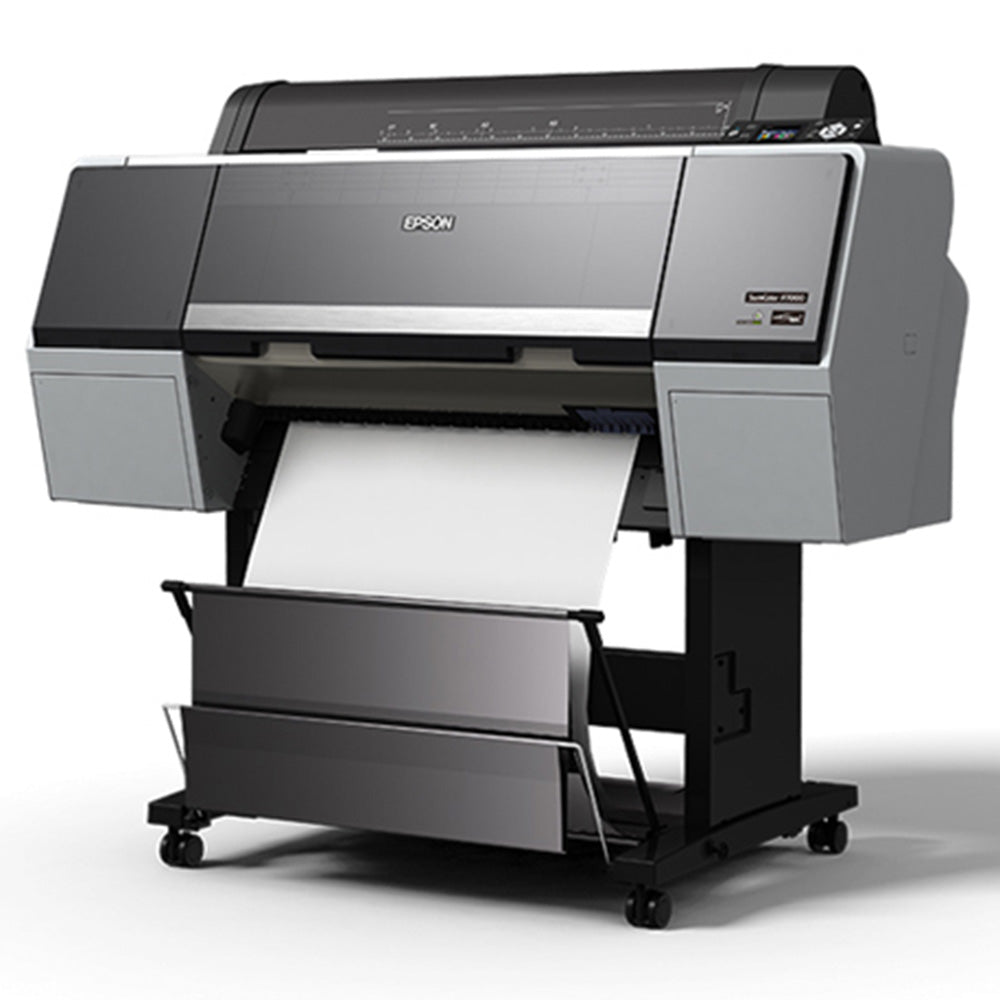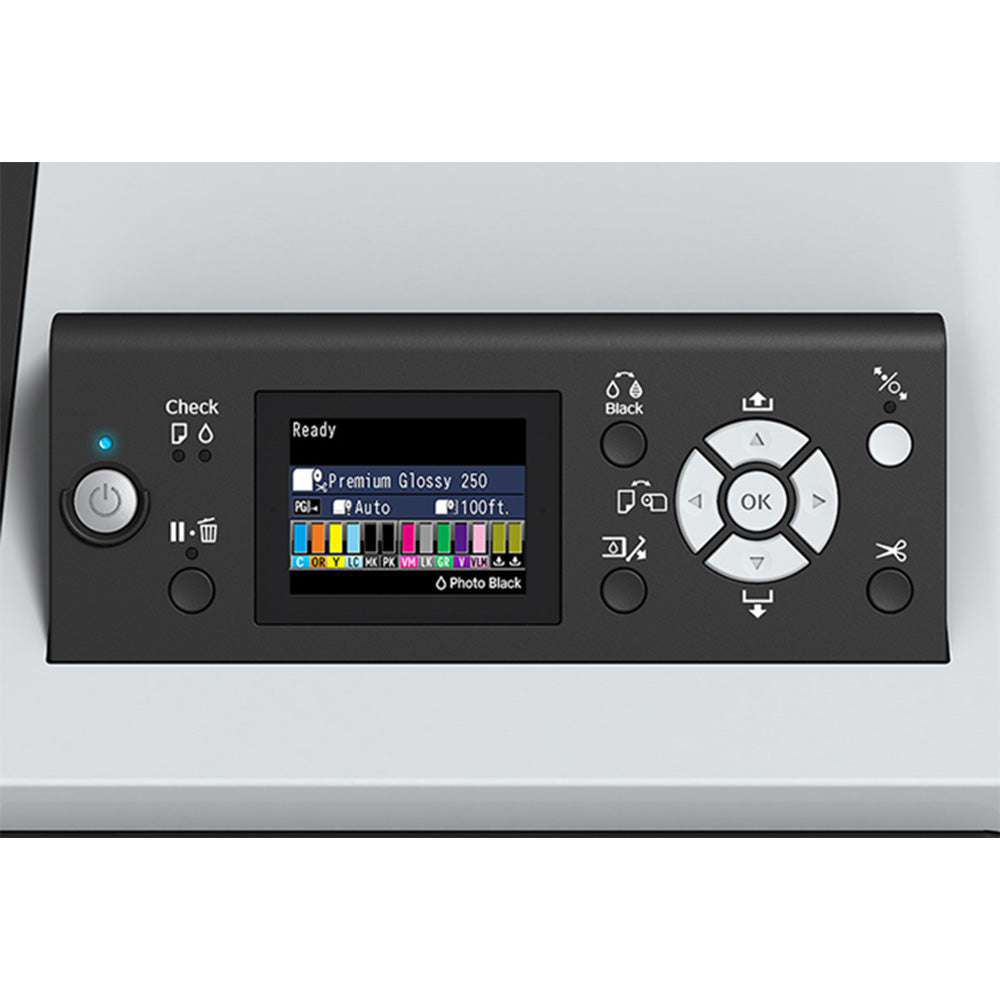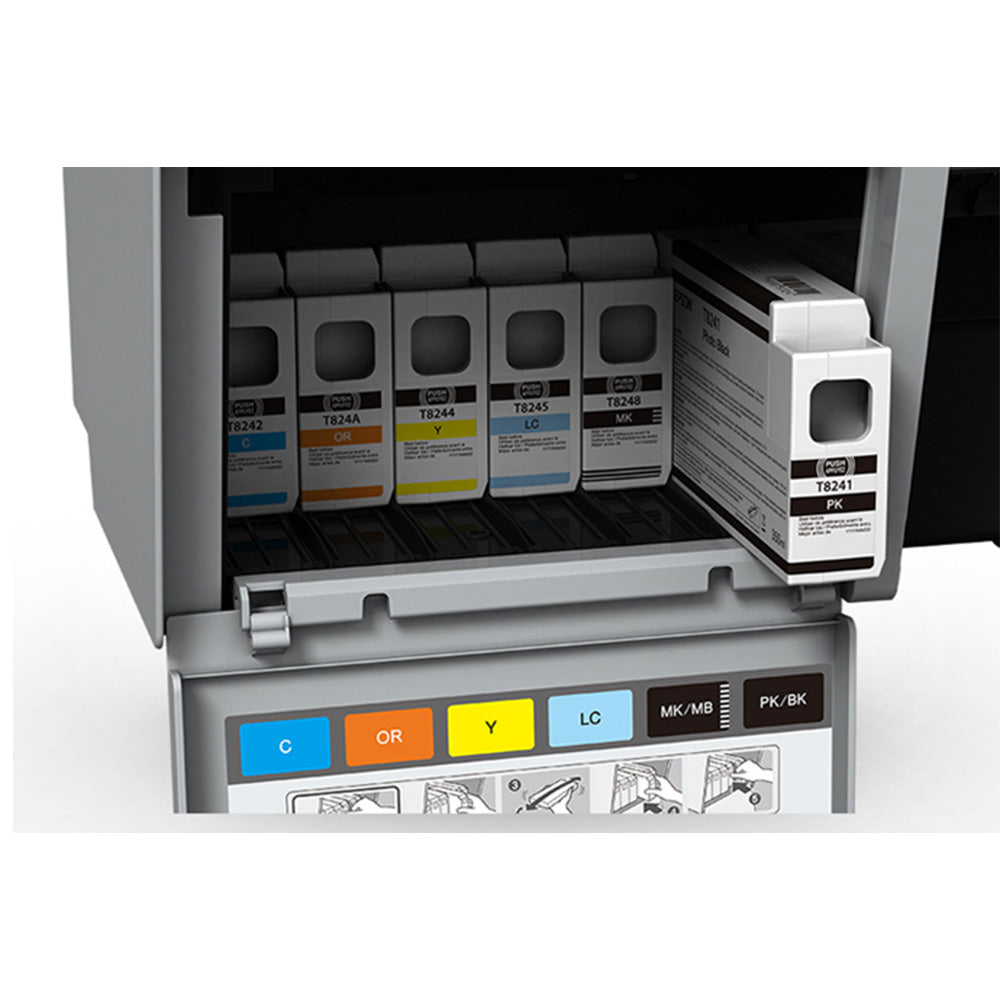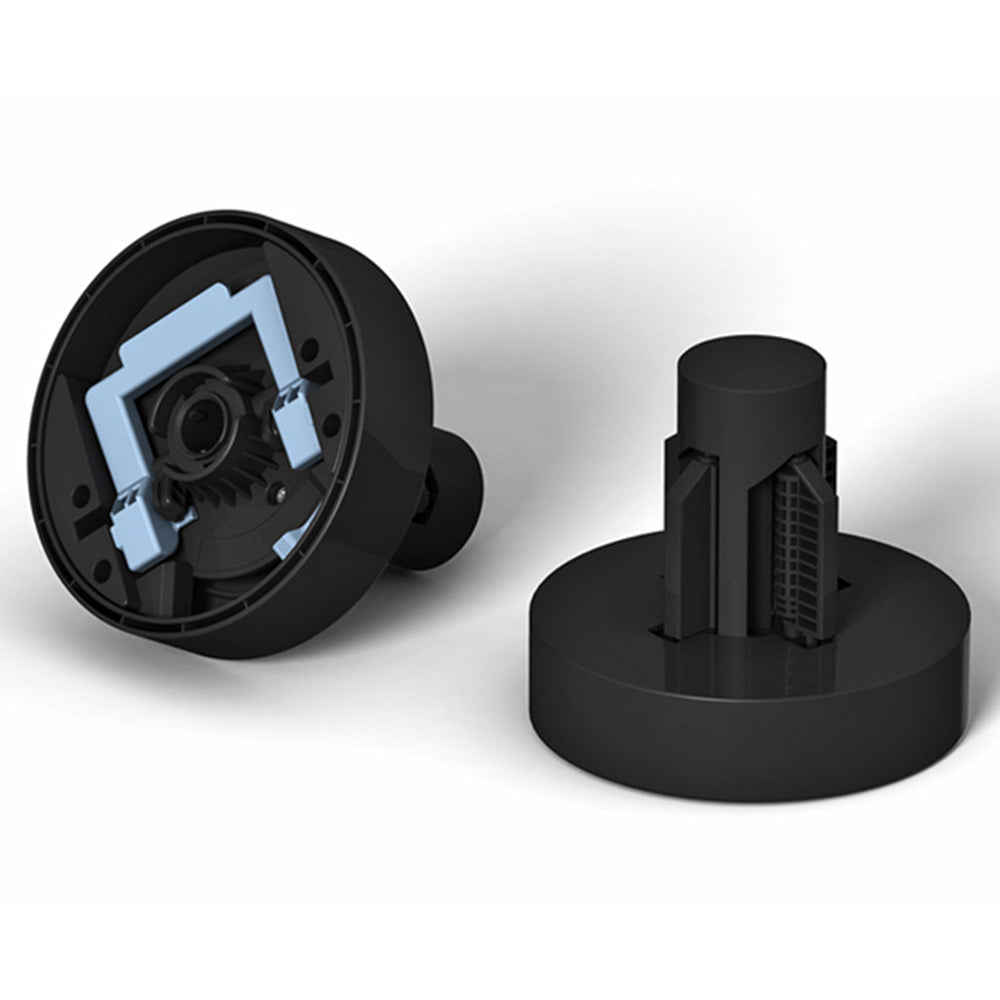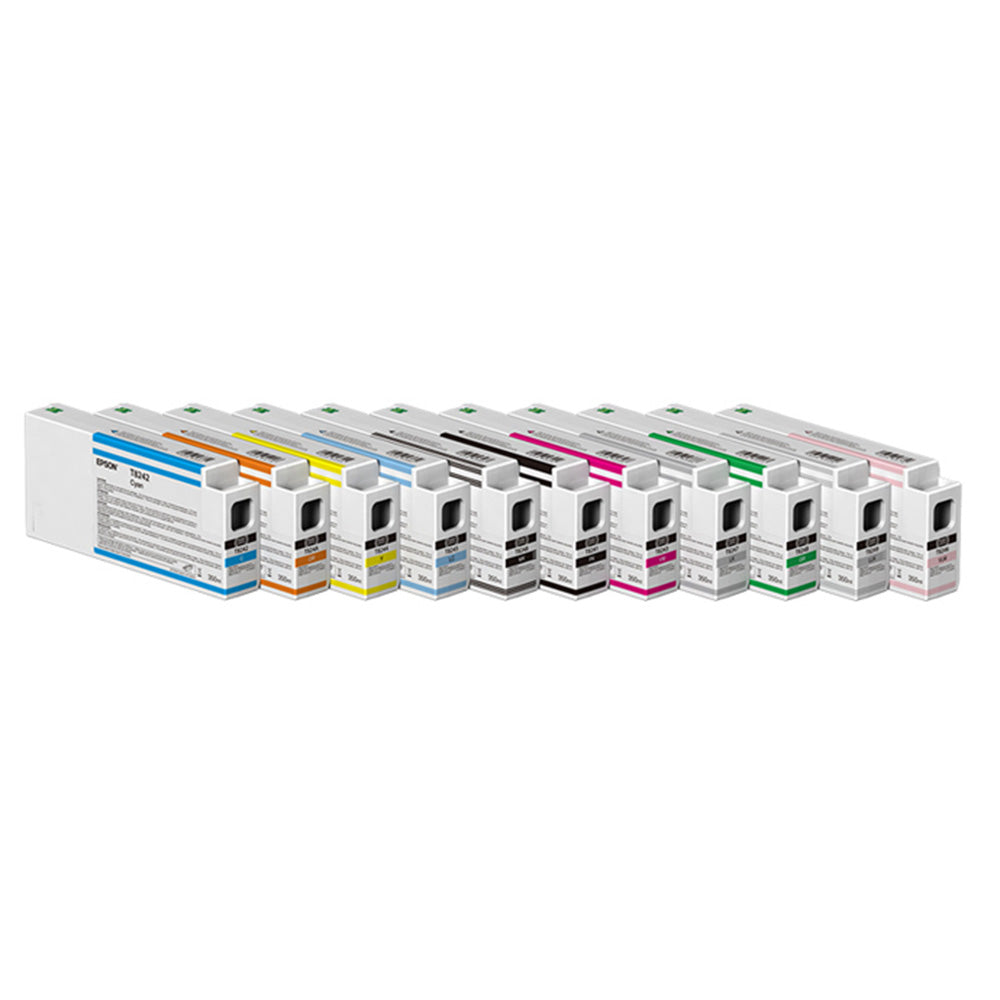 UltraChrome® HDX Inks
Next Generation Pigment Ink Technology — Introducing all new pigments for outstanding colour performance and Improved Resin Encapsulation Technology for superior gloss uniformity.
Improved Black Density — Photo Black pigment 1.5 times denser than the previous generation ink set, along with significant improvement to overall contrast ratio and optical clarity.
Significant Print Permanence Improvements — Featuring completely reformulated pigment technology for improved print permanence, and up to twice the overall print permanence versus our previous generation ink set.1
Epson Intelligent High-Capacity Ink System — Eleven individual ink cartridges; available in 150ml, 350ml, and 700ml fill volumes. SureColor P-Series printers are designed to work exclusively with specially formulated Epson inks, and not with other brands of cartridges or inks.
Standard Edition Printers
Professional's choice for Photography, Fine Art and Graphic Design applications
10-Colour Ink set featuring Orange and Green inks for expanded gamut: Cyan, Light Cyan, Magenta, Vivid Light Magenta, Yellow, Photo Black, Matte Black, Light Black, Light Light Black, Orange and Green
Three-level black ink and Advanced Black and White print mode for exhibition quality Black and White prints
Significant print permanence Improvements as measured by Wilhelm Imaging Research — Visit www.wilhelm-research.com for the latest details
Commercial Edition Printers
Developed exclusively for Graphic Arts and Proofing applications with exacting spot colour matching requirements
10-Colour Ink set featuring Orange and Green inks for expanded gamut: Cyan, Light Cyan, Magenta, Vivid Light Magenta, Yellow, Photo Black, Matte Black, Light Black, Light Light Black, Orange and Green
Ability to match up to 99% of the PANTONE® FORMULA GUIDE Solid coated
Supported by industry leading digital front-ends (DFEs): AGFA, CGS, EFI, ESKO, Fuji, GMG
PrecisionCore TFP Print Head
One-inch wide print head with 10-channels of 360 nozzles each
Capable of printing up to 2,880 x 1,440 dpi
Supports variable sized droplet technology as small as 3.5 picoliter
Ink repellant surface coating for reduced nozzle clogging
Low vibration meniscus control for highly accurate dot shape and placement
Automatic or manual photo and matte black ink type switching
New scheduled print head maintenance cycles - Perform before the next job after the allotted time
New Precision Dot advanced screening for accurate colour and smooth tonal transitions
Versatile Media Handling
Top front-loading roll media support up to 24" (SC-P7000) and 44" wide (SC-P9000)
Spindle-Free roll media adapters adjust easily for both 2" and 3" media cores
Straight-through media path, optimal for delicate surface fine art and photo medias
BorderFree printing for many popular print widths - 10", 13", 16", 17", 24", 36" and 44" (36" and 44" SureColor P9000 only)
Built-in automatic rotary media cutter — Capable of smoothly cutting all photographic and fine art media types
Roll media length tracking
- Automatic printing and reading of bar code to track and report remaining length
- Automatically alerts operator if there's not enough media left to print the job
Optional 44" Auto Take-up Reel system — Perfect for unattended roll-to-roll production (SureColor P9000 only)
Internal Print Server (Optional)
Store up to 200 jobs, reprint jobs and adjust print priority
Quickly off-loads print data from one or multiple MACs and PCs
Manage jobs at the printer control panel, or remotely via a built-in web interface
Supported with new Print Driver Options:
- Print & Save – fast spooling with reprint functionality
- Print Only – fast spooling without job storage
- Save Only – holds for printing at a later time, great for black ink or media change
- Print after Transmission Completed – perfect for wireless and slow connections
Advanced security with IPsec and IEEE802.1x authentication protocols
User installable option, can be added at any time
SpectroProofer UVS(Optional)
Optional 24- or 44-inch wide spectrophotometer developed jointly with X-Rite
Automates colour calibration and proof verification tasks
X-Rite ILS30EP reading unit supports: M0, M1 and M2 measurements
Support all standard UV and UV-cut measurement requirements
XRGA complaint for intra-device measurement compatibility
Built-in print dryer to accelerate the dry-down and reading consistency
Simple, clean installation into the front of the printer, can be added any time
Supported by industry leading digital front-ends (DFEs): AGFA, CGS, EFI, ESKO, Fuji, GMG
Epson Print Layout — simplified workflow and easy color control. Find this download on the Support tab.
Print
Printing Technology:
PrecisionCore TFP Print Head

Maximum Print Resolution:
2880 x 1440 dpi; 1440 x 1440 dpi; 1440 x 720 dpi;

Print Speed:
16" x 20" prints from 2:02 to 6:58 Production is 4:162
20" x 30" prints from 3:40 to 12:25 Production is 7:362
40" x 60" prints from 11:15 to 40:05; normal is 24:202

Nozzle Configuration: Colour and Monochrome; 360 nozzles x 8

Maximum Paper Width: 24" (SC-P7000)

Minimum Cut-sheet Size: 8.5" x 11"

Line Accuracy: +/- 0.2% of specified length (+/- .26mm minimum)

Maximum Printable Length: 529"
Ink
Ink Type:
Epson UltraChrome HDX pigment inks, 11-ink, 10-color
Standard Edition Ink Configuration: C, LC, VM, VLM, Y, LK, LLK, O, G and PK or MKReplacement Ink:Ink Cartridge (150 ml)
Photo Black T834100
Cyan T834200
Vivid Magenta T834300
Yellow T834400
Light Cyan T834500
Vivid Light Magenta T834600
Light Black T834700
Matte Black T834800
Light Light Black T834900
Orange T834A00
Green T834B00
Ink Cartridge (350 ml)
Photo Black T824100
Cyan T824200
Vivid Magenta T824300
Yellow T824400
Light Cyan T824500
Vivid Light Magenta T824600
Light Black T824700
Matte Black T824800
Light Light Black T824900
Orange T824A00
Green T824B00
Ink Cartridge (700 ml)
Photo Black T804100
Cyan T804200
Vivid Magenta T804300
Yellow T804400
Light Cyan T804500
Vivid Light Magenta T804600
Light Black T804700
Matte Black T804800
Light Light Black T804900
Orange T804A00
Green T804B00
Fade Resistance / Print Longevity:
Color: Up to 200 years1
Black-and-White: Up to 400 years1
General
Operating Systems:
Apple macOS® 10.13.x-10.12.x, OS X®: 10.11x-10.7x
Microsoft® Windows®: 10, 8.1, 7 (32-bit, 64-bit)

Temperature:65° to 75°F (18° to 24°C)

Humidity:40 to 60% (no condensation)

Dimensions:54" x 26" x 48" (L x W x H)

Weight:223 lbs (101 kg)
Sheet Media Handling
Sheet Loading: Auto-loading if less than .5mm thick

Thickness: 0.8mm to 1.5mm

Single Sheet, Top-loading: up to 24" wide (SC-P7000)

Left/Right Margins: 3mm each side; 6mm or 0.24" total

Top/Bottom Margins: 3mm / 15mm
Roll Media Handling
Roll Cutting: High-speed internal rotary cutter; auto or manual5
Power
Rated Voltage: AC 100-240 V

Rated Frequency: 50-60 Hz

Rated Current: Less than 2A

Power Consumption:
Printing: Approx. 65 W
Ready: Approx. 19 W
Power off: Less than 0.5W
SureColor P-Series Printer
Printer Stand with Catch Basket
Spindle-free Roll Media Adaptors
Set of eleven 110 ml initial ink cartridges
Ink Maintenance Tank(s) (installed)
AC Power Cable
User Guide Kit (Documentation and Warranty)
Software is provided via download
Sample roll - Epson Doubleweight Matte Paper for print head alignments
Standard 1-year limited warranty with toll-free phone support Monday through Friday
Is the Epson SureColor P7000 24-Inch Photo Printer right for you?
Enter your info below and a RB Digital sales representative will contact you about adding the Epson SureColor P7000 24-Inch Photo Printer to your apparel decorating business.