Regular price
$199.00 CAD
Regular price
Sale price
$199.00 CAD
Unit price
per
Sale
Sold out
High Ink Loading Layer: You can lay down more color / white to create rich colored decorated DTF prints.


Hot Peel: Instantly peel off the film after the first press.


Single Side Matte: Easily distinguish the print side.
NOTE
DTF (Direct To Film) printing works with almost all types of fabrics including 100% polyester with excellent results!
Unlike DTG Printing, DTF Station Hot Peel Film does not require pre-treatment and also uses on average 75% less DTG ink to achieve good quality prints.
Final printed products have excellent wash durability, stretchability and close to no dye-migration
The transfer has a very soft hand feel.
The process is much faster than Vinyl printing as there is no weeding involved in this process.
Read more
Read less
View full details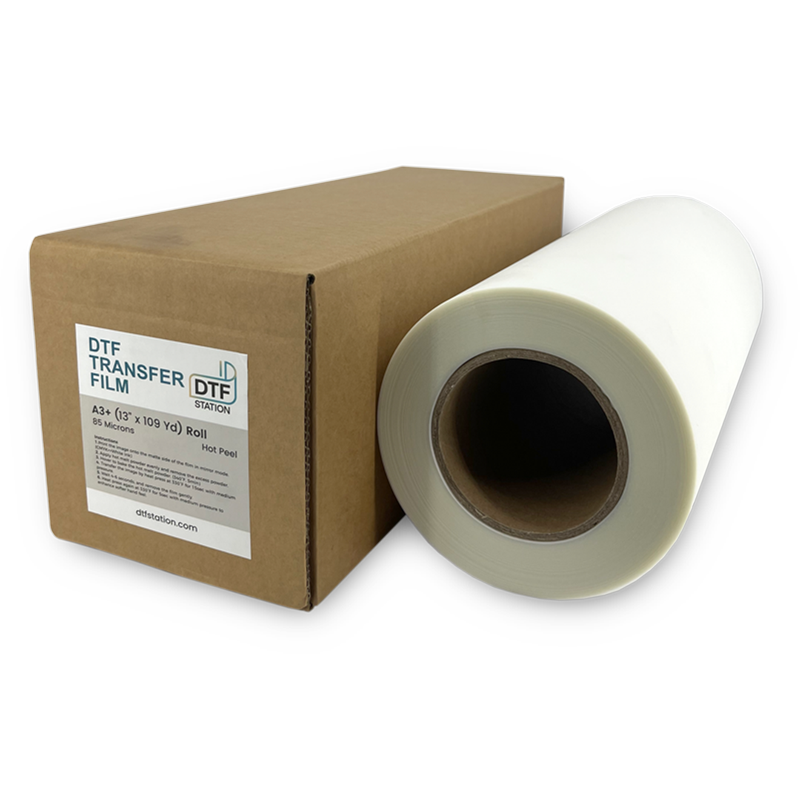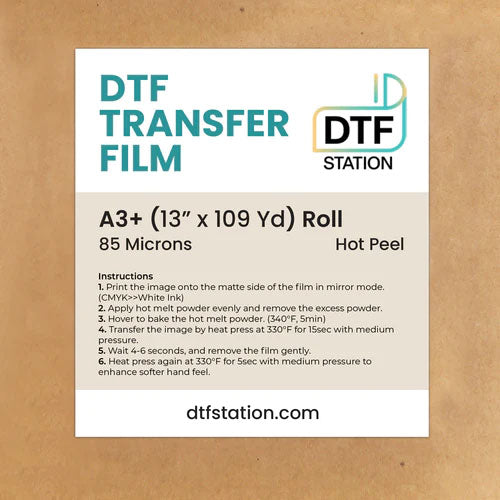 1. Print the image onto the matte side of the film in mirror mode. (CMYK>>White Ink)
2. Apply hot melt powder evenly and remove the excess powder. Use a Seismo Shaker unit - like the Seismo S20 - to apply powder with ease!
3. Hover with a heat press to bake the hot melt powder (340°F, 5min). Or use a curing oven (300-315°F, 1min).
4. Transfer the image by heat press at 330°F for 15sec with medium pressure.
5. After the first press,
Option 1: Wait for 4-6 seconds and remove the film gently
Option 2: Rub the top surface with a cloth to remove some heat and peel off the film gently
6. Heat press again at 330°F 5-10sec with medium pressure to enhance softer hand feel.